User:Bannaples
Jump to navigation
Jump to search
| | |
| --- | --- |
| | |
| | |
| --- | --- |
| | |
| | |
| --- | --- |
| | |
| | |
| --- | --- |
| | |

The Pokémans Glossary of Pokémon

Catgirls, Hentai and furries, Oh my!
This page contains

catgirls

,

hentai

and/or

furries

and is not safe for human consumption.

If caught reading this page, roll over and play dead.
CENSORED
This page is censored, because an authoritarian regime claims that it is for your own good.
However, you can still view this page's censored content by highlighting or hovering the mouse over text. You can also press ctrl+A (or cmd+A on a Mac) to view all of its content whether the content is censored or not.
n00biness
Uncyclopedia n00bs
Other n00bs

PIECE OF CRAP WARNING!
This page is a piece of crap. The author(s) acknowledge this.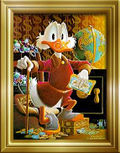 Thi$ arti¢£€ ₩a$ ₩ritt€n b¥ a ¢apita£i$t.
You may read it for free during a 2 hour trial period.
Afterwards, it will crash unless you give us your credit card number.
Save money! Sign up now for only $49.99!!!
(first three months)

"In the Free World, I own the template!!"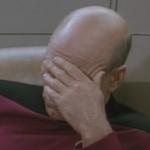 Captain Picard Is Annoyed By This Article
Captain Jean-Luc Picard of the Federation starship USS Enterprise NCC-1701-D finds the content of this article most unsatisfactory indeed. Not as distasteful, mind you, as that time he accidentally walked in on one of Guinan's holodeck programs involving three Arabian horses, a weedwhacker, and a drunken and nude 20th century comedienne Roseanne Barr-Arnold in a hot tub filled with Crisco, but thoroughly unpleasant nonetheless. If you do not take immediate action to alleviate this issue, he will be forced to hold a meeting in his ready room. In this meeting, you can be assured mon amie that he will consider all non-violent options first to resolve this distasteful situation. In fact, he may not even discuss the possibility of... just a moment, "computer, tea, Earl Grey, hot." Now where were we? Oh yes... going to red alert and making phasers and photon torpedoes ready. He might have to instruct young Wesley Crusher to accompany him to his personal gym and shower in order to "work out" and thus relieve some of this stress. All the same, you can be quite certain that he will not consider the use of violence at first, if ever. But if he ever does, somewhere near the end of the episode, then he'll resign himself to the fact that he'll be forced to command someone else to open fire. You see, he doesn't actually press that button himself or anything, he is after all the Captain, not some lowly security officer who doesn't even merit a chair of his own on the bridge.
Warning: The following text might contain spoilers.

This makes the article more aerodynamic, and thus more maneuverable at high speeds. Take caution and carry a first-aid kit at all times if you don't know that the colonel and Rosemary are actually Metal Gear Arsenal's AI, Polly had the lens cap on the whole time, Wallace is the were-rabbit, Richard Hatch wins,

Jack Sparrow

gets eaten by the Kraken,

your rival

has already beaten the Elite Four,

Springtime for Hitler

is a huge success, and

Soylent Green

is

PEOPLE!!!
| | |
| --- | --- |
| | This page is a work in progress |