Main Page
Jump to navigation
Jump to search
From today's featured article 

Amerigo Vespucci (March 9, 1454 – February 22, 1512) was an Italian cartographer. Born in Florence, Italy, Vespucci quickly established a fondness for two things: drawing maps and naming things after himself. These twin obsessions made him something of a social outcast in his own time; however, he has attracted a certain degree of renown in the present day.
Vespucci once held the distinction of being the only historical figure to become immensely famous for doing absolutely nothing noteworthy; however, this accomplishment was eventually replicated by George Washington Carver and, later, by Kim Kardashian. Vespucci was born to wealthy merchant Giovanni Vespucci and his wife, whose name history has forgotten because women are not important. A popular tale holds that Vespucci's first act on earth was to point to himself and exclaim "Amerigo Vespucci," thereby naming himself. However, this tale is likely apocryphal, because babies cannot speak. (Full article...)
Did you know... 

... that Wikipedia contains millions of articles written by countless anonymous contributors? (Pictured)
In the news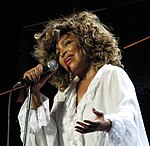 On this day 

June 7: Execute a Journalist Day (Iran)
Other areas of Uncyclopedia
Sister projects
Uncyclopedia languages
This Uncyclopedia is written in English, supposedly. Started in 2005, it currently contains 37,364 articles. Many other parody wikis are available; some of the lamest are listed below.