UnNews:United States robbed of World Cup
Jump to navigation
Jump to search
27 June 2010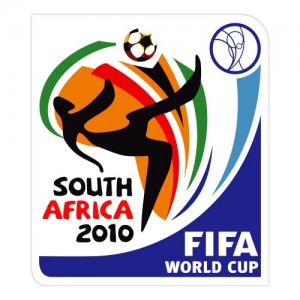 RUSTENBURG, South Africa -- A grim-faced United States soccer team came home empty-handed--and grumbling that FIFA, unimaginably, changed the rules for the World Cup right in the middle of the tournament.
In the opening round, the U.S. team was able to play against nations which, while the Americans could not find them on a map, they had at least heard of. "England was the only one that was completely new to me," said U.S. captain Carlos Bocanegra.
On advancing to the second round, however, the U.S. had to confront a country called Ghana. It turns out that this is a real country, located in darkest Africa between the nation of Negro and the other nation confusingly called The Negro. "I don't know how to get there," said Mr. Bocanegra, "but presumably they know their way home."
Except, they are not going home. Because, after a first round the U.S. team was able to survive by just hanging around and playing to 1-1 ties, the team found that the second round was, suddenly, winner-take-all. "What do they think this is, American football?" protested Mr. Bocanegra. (As an UnNews interview is not a lawful detention under Arizona law, we were not able to ask him for proof of citizenship.)
The United States engineered another 1-1 tie, and there were high-fives all around when the players realized there would be an overtime period, a concept likewise stolen from American football. The players assumed the worst: a situation like the NFL, in which, in 2010-11, the overtime rule in the playoffs will bear no relation to the rules for the regular season. Indeed, Asamoah Gyan scored the game-winner for Ghana, setting off horn-honking back home, as well as traffic jams in most large U.S. cities.
Ghana will go on to play Uruguay for a berth in the semifinals. "Uruguay, isn't that where Hitler fled after World War II?" asked Bob Bradley, who faces an uncertain future as coach of the U.S. team, although some fans admire perennial losers. The United States has not advanced to the semifinals since 1930, when speedster Jesse Owens deliberately kicked the ball into Hitler's toothbrush mustache, aggravating national hostilities in a way that would prove fateful.
News

2010 FIFA Middle Earth Cup soon to begin • America: Oh, You mean 'Soccer'! • Bzzzzzzzzzzzzzzzzzzzzzzzz! • Capello identifies key 'ingredients' to success • Celtic F.C. sign youth player in transfer mix-up • Dutch clogs no match for Spanish bull • English excuse for not winning the 2010 football World Cup is revealed • F.C. Blatter win the FIFA Crony Cup again • Fabio Capello 'sleeping with the fishes' in brutal slaying • Fifa turns down English replay plea • Footballer has sex with wife • Football's ten worst sinners • France avenges World Cup defeat • Gatorade source contaminated, US economy collapses, Brits follow suit • Gay men banned from playing soccer in high altitudes • Germany Plans invasion of Spain, Netherlands next? • Jabulani ball causes more distress • Jesus given one-year ban • Luis Suarez's good food guide • Massive stadium brawl breaks out over contemporary solipsist philosophy • New sports crime tribunal to try England's football flops • North Korea purge football team after 7-0 humiliation • Paul the Octopus considers offer from Uncyclopedia • Pope wore a German football shirt as he watched Argentina lose in World Cup • Psychic Octopus to be offered new identity if Spain lose World Cup final • Referees again dictate outcome of match • Scientists dampen World Cup enthusiasm by concluding football really is just 22 men running around a field chasing a ball • Soccer fans shun art for hookers • Soccer game ends in tie • Soccer-playing abortion doctor goes for the death-threat trifecta • South Africa to change name to Vuvuzela • Stan Marsh presents: 2022 FIFA World Cup • Television commentators stock up with clichés for World Cup Final today • The football is over • United States robbed of World Cup • World Cup Fever leads to mass pneumonia • Zidane welcome in Spain: A new challenge for matadors