The Liverpool Beach Ball
Jump to navigation
Jump to search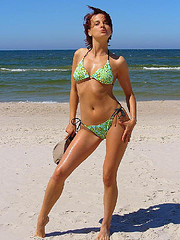 The Liverpool Beach Ball (born 2009) is a bright red beach ball with the crest of Liverpool Football Club on one side.
Born in Beijing, China, the beach ball joined Sunderland as a 3-month-old in 2009. His agent, football supreme Stephen Westgarth(OBE), spotted him in pound land just hanging about the aisles and immediately knew he had something special. Mr Westgarth' or "The Oracle" as he is known around the PFA offices had many offers from some of the premier league's top 4. After careful consideration they both agreed that Sunderland was the place to start his premier league career.It's made one appearance for Sunderland in the Premier League. It is famous for having a 100% goal scoring record and for getting the game winner against Liverpool on October 17th, 2009, with an assist from Darren Bent. It made its appearance after being tossed onto the pitch by a Liverpool fan, who was allegedly reported to have gone to the hospital to have the ball removed from his rectum.
There was some controversy surrounding the beach ball's goal, seeing as the rules of football state that beach balls are not allowed to score goals. However, in a decision that reflected the quality of the refereeing this season, Mike Jones allowed the goal to stand. Jones allegedly found numerous flaming bags of dog poo on his front porch after the incident. There was controversy over who (or what) scored the beach ball's goal. Some have claimed that the goal was scored by Glen Johnson, Darren Bent, Liverpool's poor defending, Xabi Alonso's move to Real Madrid, Rafael Benitez's shittastic managing, or Gary Neville. There were also arguments over whether the beach ball was, in fact, a beach ball or a large red balloon, a very small planet, Liverpool's title hopes, Rafael Benitez's future at Liverpool, the FA's corruption, Iker's beard, Bosingwa's unibrow, Fabregas' eventual move to Barcelona,the chances of Steven Gerrard AND Fernando Torres ever managing to keep themselves fit long enough to play a game together, the chances of Celtic and Rangers joining the EPL, the number of years since Arsenal's won anything, the likelihood of Manchester United getting extra injury time when the score is tied, or England's World Cup aspirations. There was also controversy as to whether the beach ball was offside or not, fueling fan's screams for instant replay.
Already being linked with a world record transfer to Manchester City in January.
After all this Liverpool will not win the title.
The Liverpool Beach Ball has yet to make an international appearence, but by making more headlines than any other Chinese player before him, things are looking good for the beach ball.
Nothing, it's Sunderland, but obviously a club with more trophies than Newcastle. Fellow Mackems will pop the joke from now and then: 'Did you hear Newcastle Airport closed today due to a dust storm? Someone opened their football team's trophy cabinet' The joker will say this so loudly the whole City will hear and will erupt in a Earth shattering cry of laughter.
Manchester United Player of the Year 2009-2010
Season
League
Cup
League Cup
Europe
Other
Total
Apps
Goals
Apps
Goals
Apps
Goals
Apps
Goals
Apps
Goals
Apps
Goals
2009–10
1
1
0
0
–
0
0
0
0
1
1
Total
1
1
0
0
–
0
0
0
0
1
1
News

2010 FIFA Middle Earth Cup soon to begin • America: Oh, You mean 'Soccer'! • Bzzzzzzzzzzzzzzzzzzzzzzzz! • Capello identifies key 'ingredients' to success • Celtic F.C. sign youth player in transfer mix-up • Dutch clogs no match for Spanish bull • English excuse for not winning the 2010 football World Cup is revealed • F.C. Blatter win the FIFA Crony Cup again • Fabio Capello 'sleeping with the fishes' in brutal slaying • Fifa turns down English replay plea • Footballer has sex with wife • Football's ten worst sinners • France avenges World Cup defeat • Gatorade source contaminated, US economy collapses, Brits follow suit • Gay men banned from playing soccer in high altitudes • Germany Plans invasion of Spain, Netherlands next? • Jabulani ball causes more distress • Jesus given one-year ban • Luis Suarez's good food guide • Massive stadium brawl breaks out over contemporary solipsist philosophy • New sports crime tribunal to try England's football flops • North Korea purge football team after 7-0 humiliation • Paul the Octopus considers offer from Uncyclopedia • Pope wore a German football shirt as he watched Argentina lose in World Cup • Psychic Octopus to be offered new identity if Spain lose World Cup final • Referees again dictate outcome of match • Scientists dampen World Cup enthusiasm by concluding football really is just 22 men running around a field chasing a ball • Soccer fans shun art for hookers • Soccer game ends in tie • Soccer-playing abortion doctor goes for the death-threat trifecta • South Africa to change name to Vuvuzela • Stan Marsh presents: 2022 FIFA World Cup • Television commentators stock up with clichés for World Cup Final today • The football is over • United States robbed of World Cup • World Cup Fever leads to mass pneumonia • Zidane welcome in Spain: A new challenge for matadors