Gheorghe Hagi
Jump to navigation
Jump to search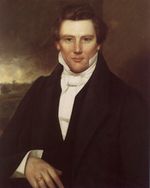 Gheorghe Hagi is the leader of a famous cult which promises salvation through listening to Gregorian chants, staring at fungus, spitting at squirrels and consuming large quantities of pepperoni pizza. He preached in most regions of Greece, in Mecca, in Zimbabwe and in the country formerly known as Burma (Myanmar). Stories about his life are called hagiographies. He is also known for his activity as a soccerer (European footballer). He is of Aromanian origins, which means half Romanian, half Greek and quarter Macedonian.
Early life and enlightenment
[
edit
|
edit source
]
Hagi's parents were third league football (soccer) players, who also practised accounting in order to supplement the family budget. He received education at home, being taught by Jesuits and Pop-Art masters. He was only allowed to eat cheese (all Aromanians can only eat cheese until they turn 18), and couldn't go to sleep unless he listened to Gregorian chants for 3 hours and 22 minutes straight. When he was just 15, he had a dream about a glowing pepperoni pizza, who told him he would find the secret of the afterlife if he went to a forest in Teleorman (southern Romania) and meditated while staring at fungus and practised to shoot squirrels with his spit. Hagi did so for about 10 years, and, one night, he felt a strange divine rain and he could hear the words of a platypus (which had the voice of George Enescu) which told him to go to Greece, Mecca, Zimbabwe and Burma, as these were the chosen places for enlightenment. Hagi woke up enthusiastic and smelling of fox piss.
Hagi travelled to Greece on a sheep, and taught the Albanians and Anatolian peasants there about his method of listening to Gregorian chants, which appealed to these modern-ancient Greeks, because Gregory was Greek. Greeks made Hagi an honorary Greek, broke plates and had an orgy to celebrate. The Greeks proposed to Hagi to become dictator and keep pesky minorities away, but Hagi told them he still had a mission. He went to Mecca, but was arrested for preaching without a license. He had to swear faith to Allah, but said he would only stay in jail if they provided him with fungus. The Arabs said they would let him go if he found another holy stone for them. Hagi accepted, and gave them a Rubik's cube, saying it was left by Mohammed as a praying ritual and that they had to wash their hands before using it. Being set free, Hagi swam to Zimbabwe, where he was greeted by the president, who unfortunately was a cannibal. However, the president said he doesn't eat inspired men, and heard Hagi out about his doctrine. The people from Zimbabwe were so impressed, that they adopted the religion and ate their president to celebrate. Hagi was offered a bride, but he replied that he is only married to his religion. Still, he accepted the woman as a "spiritual assistant". After all that, he reached Burma (Myanmar), and was greeted with a storm of machine gun fire. He tried to explain his doctrine, but the soldiers said that they will let him go only if he gives them some pepperoni pizza, and if he never returns to Burma.
Having completed his missionary activity at the age of 29, Hagi moved with his spiritual assistant in a Bucharest apartment, and decided to take up his parents' profession, football. He took advantage of the crisis Steaua Bucharest was passing through, and signed a contract with Steaua, where he scored 1,294 goals in 32 games, by using his hypnotising skills. He signed a contract with AC Milan afterwards, where he played for 10 years, becoming best all-time scorer in the Champions League and Italian Serie A, and was named Player of the Year 134 times. He secretly converted Silvio Berlusconi to his religion. After Romania promised it would construct a pepperoni pizza factory in his honour, Hagi accepted to play for the Romanian national team, leading it to 12 World Cups, 28 European Championships, and 1 Balkan Cup. He was voted Best Football (Soccer) Player in History by the New York Times and by Hristo Stoichkov, who in general loves and respects Romania, affectionately calling Romanians "mamaligari", which means "wonderful" in Bulgarian. During the last year of his footballing activity, Hagi played in Turkey and won the championship, the Cup and the Champions League, after defeating Arsenal in the final. It was an epic match, Arsenal had 12-0 after own goals, but Hagi ate a pepperoni pizza,and a huge Turkish Iskender with yoghurt, worked his magic and Galatasaray won 14-12 in the end. Hagi is still considered a national hero in Turkey (see article).
Hagi is now retired on a tobacco plantation in Oltenia, living with his spiritual assistant. He said that his ambition is to construct a giant monument to squirrels everywhere, and that the end of the Earth was in 2011. He added he will burn himself on the first day of 2011, and distribute all his possessions among people named Gregory.
News

2010 FIFA Middle Earth Cup soon to begin • America: Oh, You mean 'Soccer'! • Bzzzzzzzzzzzzzzzzzzzzzzzz! • Capello identifies key 'ingredients' to success • Celtic F.C. sign youth player in transfer mix-up • Dutch clogs no match for Spanish bull • English excuse for not winning the 2010 football World Cup is revealed • F.C. Blatter win the FIFA Crony Cup again • Fabio Capello 'sleeping with the fishes' in brutal slaying • Fifa turns down English replay plea • Footballer has sex with wife • Football's ten worst sinners • France avenges World Cup defeat • Gatorade source contaminated, US economy collapses, Brits follow suit • Gay men banned from playing soccer in high altitudes • Germany Plans invasion of Spain, Netherlands next? • Jabulani ball causes more distress • Jesus given one-year ban • Luis Suarez's good food guide • Massive stadium brawl breaks out over contemporary solipsist philosophy • New sports crime tribunal to try England's football flops • North Korea purge football team after 7-0 humiliation • Paul the Octopus considers offer from Uncyclopedia • Pope wore a German football shirt as he watched Argentina lose in World Cup • Psychic Octopus to be offered new identity if Spain lose World Cup final • Referees again dictate outcome of match • Scientists dampen World Cup enthusiasm by concluding football really is just 22 men running around a field chasing a ball • Soccer fans shun art for hookers • Soccer game ends in tie • Soccer-playing abortion doctor goes for the death-threat trifecta • South Africa to change name to Vuvuzela • Stan Marsh presents: 2022 FIFA World Cup • Television commentators stock up with clichés for World Cup Final today • The football is over • United States robbed of World Cup • World Cup Fever leads to mass pneumonia • Zidane welcome in Spain: A new challenge for matadors