Grzegorz Rasiak
Jump to navigation
Jump to search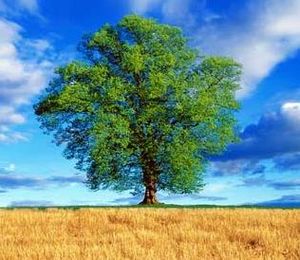 "Cement in his boots, wood in his legs, a head of bricks and the touch of a stampeding elephant. All these make the King of Football, Grzegorz Rasiak "
~ Oscar Wilde on Grzegorz Rasiak
"How do you avoid relegation into League 1? By convincing Meggson that Rasiak will keep Bolton up in the Prem. See you next year, Sam! "
~ Nigel Pearson, Southampton Manager on Grzegorz Rasiak
"What do you mean we couldn't get van Nistelrooy? "
~ Sam Meggson, Bolton Manager on Grzegorz Rasiak
"Well he's no Ronaldo...or Kaka...or Arshavin...or Carew...or Heskey...or Mido, but at least he'll grow leaves in the spring. "
~ Brendan Rodgers, Watford Manager on acquiring Grzegorz Rasiak
"I think he is probably the best player i know that can score goals without his foot touching the ball during the entire match, he is completely unique, yes he is lazy, but still he is an amazing goalscorer that would look good in a Barcelona shirt. "
~ Sir Alex Ferguson, Manchester United Manager on speaking after seeing Rasiak on Sky Sports One
"Handsome, eloquent, a beautiful footballer and a wonderful goal poacher. But enough about Berbatov, Rasiak is a bench warmer in a wheelchair league. "
~ The Queen of England on Grzegorz Rasiak
"Rasiak is so slow, we are considering the possibility of saving electricity by not keeping track of time on the scoreboard. Rather we would ask Rasiak to run at his top speed from one goal line to the other. By the time he reaches the other end, we know it is halftime"
~ Richard Scudamore, Head of the FA on Grzegorz Rasiak
Grzrzrzrzrzegorz Rasiak (born 12 January 1979) is a famous soccer player from Poland, the son of Geppetto and an old oak, brother of Pinocchio. Rasiak is made of cheap woods found in various twigs in Poland. People say that somewhere deep in archives there is an original movie where you can see him running, but it has never been confirmed. He's well known for bringing some fresh air to football because of his passing to non-existing team members. In 2004 he won the "Flat Foot" and "Fringe of The Year" awards which were given by "PIPA Football". Tottenham, a soccer club in England, bought him for a bag of potatoes and a carton of cigarettes just to show to younger players how NOT to play soccer. While playing for Tottenham, the popular opinion was that even if Mido returned from injury with one leg and both eyes poked out, Rasiak would still be dropped like a hot brick. despite all of this he is still considered one of the all-time greats of Tottingham Hotspurs. He played his best game against England in 2005, where he received the "Worst Player of The Game" Award. He was in love with Polish national soccer team coach Paweł Janas but after Kaczyński became king of Poland, he was banished from Poland and Janas was quickly sentenced to death. After little success in England, he moved back to his homeland to play football in the Polish village of Southampton. While there, he managed to accomplish a feat that such greats as Pele, Eric Cantona, Wayne Rooney, or Thierry Henry could never do. He managed to score two goals in five minutes. Only he was feeling rather split in his loyalties that day and decided to score one for Southampton, and then one into his own net. Rasiak likes to make things interesting.
Rasiak has been described as the "poor man's Peter Crouch". If you hadn't realized how bad he actually is before this, now you know. In Poland when you want to say that Rasiak played a great game, you simply say "Rasiak grał jak młody buk", and you'll be pleased with the response.
On May 15, 2007, Rasiak scored the crucial goal to keep Southampton's hopes of promotion alive against Derby in the Championship playoff. Although Southampton lost on penalties, Rasiak's goal gave hope to millions of little pines, oaks and maple trees, reminding them that even a blind squirrel occasionally finds an acorn.
However, early in the next season, Rasiak was able to show that this was not just a fluke. In a Carling Cup game against lowly Peterborough, Rasiak was able to open the scoring with a Ruud Van Nistelrooy-like header into the back of the net. However, much to his surprise, Rasiak had scored into his own net. He was clearly unsure as to which net he scored on. However, shortly thereafter, Rasiak was replaced in the starting lineup by Stern John and Jason Euell. He hasn't heard of them either. He is now wearing the "C" for his team. The C stands for Comedian as he tells the best jokes while riding the bench. Following the game, Rasiak was quoted as saying "I wanted to show the lads that I could put the ball into row Z with my head as well as my feet. I suppose I was wrong." Eyewitnesses to the event claimed that not only did he put the ball into his own goal, but he "took his sweet time getting there too."
On January 26, 2008, in a 4th round FA Cup Clash of the Titans with Bury, with Southampaton leading by a goal to nil, "Greggy" as he is now called was awarded a penalty kick. Before the Saints' manager realized what he had just done, he witnessed football history. With his great skill, Rasiak managed to "face the ball" into the net. After kicking the ball with zephyr-like force, Rasiak played a short training drill where he would kick the ball off the keeper's chest, catch the rebound and repeat. However, the keeper wasn't playing fair, and smashed the ball into Rasiak's face. Angered by this, Rasiak deliberately used his face to put the ball in the net. "I had it all planned from the time of the kick", he was later quoted concerning the unorthodox goal.
In the dying minutes of the January 2008 transfer window, Botlon manager Gary Megson decided to bring on Grzegorz Rasiak on loan until the end of the season. No one is sure why he chose to do this, but several possibilities exist: First, it is believed that Megson lost a bet. Second, in an attempt to intimidate his strikers into scoring more goals, his signing of Rasiak proves that he is not afraid to replace his current forwards with "just anybody". Either way, much like he does to most things, Rasiak should slow Bolton's fast fall through the relegation zone.
In one of his first games with Bolton, Rasiak managed to show a bit of pace. Some say it was his shoes, however, as will be determined on a later date, Rasialdo simply took some branches off his legs to allow him to move faster. With this greater speed, Rasiak believed he scored a quick second half goal against Blackburn. However, his new speed got him into an offside position so blatant that even Filipo Inzaghi would have raised his flag. Rasiak looked stunned that this was called for offside as he has scored a goal while being ahead of the last defender many times. The only difference this time is he scored on the opposition's net. Rasiak would finish his loan spell without ever scoring for Bolton. He did however provide a nice resting place on his branches for the local birds to rest.
His loan term now over with Bolton was sent back in haste to Southampton. Coach Meggson was quoted as saying "I'd rather be locked in a room with Drogba in a complaining mood for a month than ever bring Rasiak back to the Prem."
For the 2008/09 season, Rasiak was put on loan to Watford. It is believed that his ability to remain in the game will be officially documented as a wonder of the world.
Sadly, young Rasiak has lost his way in the Polish national team. As the Polish coaching staff finally came to their senses, Rasiak was put on the bench. This way his roots can better settle into the ground and he can continue to grow at a steady rate, allowing Poland to insert strikers that can actually score.
Rasiak won the 'Golden Toe' award in 2007 for scoring the most tap-ins from under 6 yards away from the goal. At his celebration evening he thanked the club, the fans, the opposition goalkeepers, and himself.
On August 27, 2009, Grzegorz Rasiak rocked 2 or 3 headlines in local community newspapers by signing with Reading. Apparently Reading were unable to secure the signings of several drunks in the local pubs and decided that if they aren't going to be promoted in 2010, they may as well create a bloopers DVD for the season.
He's also known as a comic, his great performances in an internet soap opera "R Jak Rasiak" made him famous throughout Poland. Polish fans love him so much that they have set up many websites about him (example: Unofficial Rasiak Fan Site). Rasiak is more than just a soccer player, he is the idol of Polish youth. While scouting out potential retirement homes, Rasiak found himself in Canada. He was quickly run out of the country as the local villagers attempted to make hockey sticks out of his legs.
It is currently the opinion of most Polish people and the opinion of every Bolton fan that Rasiak should just stop playing soccer altogether and try something more at his pace, like sleeping, mastabating or vandalising on street corners.
Nicknamed "The Wood" or familiar Old Ent, also known in other countries as:
Pakistan - AliTree Khan
Sweden - Treenilson
Russia - Treevnichin
Spain - Treevientes
Mexico - Treenialez
Croatia - Treevnich
Bulgaria - Treenov
Azerbaijan - Treenowagze
Georgia - Treevieneshvili
Latvia - Treevnolus
France - Treevouin
Holland - Van Der Luberman
Scotland - MacTree
Greece - Treevbopulos or Sawmillopulos
Italy - Treevnini
Nigeria - Quoda-Quoda (Clog-Clog)
Brazil - Treevninho, Treenaldinho, Treenaldo
Denmark - Treesen
England - Woodman
Finland - Treenianen
Korea - Kiy-Pal Tree
Germany - Treenenbauer
Afghanistan - Mohamad Treevnul
Paraguay - Wainscoterio
Portuguese - Joao Treeniao
Belarus - Treenienko
Romania - Treenescu
Austria - Treevenberger
Uruguay - de los Treenos
Turkey - Treenürk
Colombia - Treevinguez
Cameroon - Treeno'o
Lithuania - Treeniauskas, Treevinćilius
Saudi Arabia - Al-Treeneri
Norway - Treegjaer
Serbia and Montenegro - Treevnović
Bolivia - Treenillo
Hungary - Farönk
Armenia - Treevnijan
Slovenia - Trievnović
Republic of Ireland - O'Treevnor
China - Tree Tne-tung
Sri Lanka - Treenasiri Stayaka
Jordan - Treevnullah
Israel - Treevienblaum
USA - Mc'Tree Bush
Greenland - Treevnoqoq
Kazakhstan - Treenaudayev
India - Sri Treebaba
Chechnya - Treenaubayev
Iceland - Treenefur-gunnfreður
Canada - Maple Tree
Every Soccer Fan - Rubbish
Wales - Treeanooishla
News

2010 FIFA Middle Earth Cup soon to begin • America: Oh, You mean 'Soccer'! • Bzzzzzzzzzzzzzzzzzzzzzzzz! • Capello identifies key 'ingredients' to success • Celtic F.C. sign youth player in transfer mix-up • Dutch clogs no match for Spanish bull • English excuse for not winning the 2010 football World Cup is revealed • F.C. Blatter win the FIFA Crony Cup again • Fabio Capello 'sleeping with the fishes' in brutal slaying • Fifa turns down English replay plea • Footballer has sex with wife • Football's ten worst sinners • France avenges World Cup defeat • Gatorade source contaminated, US economy collapses, Brits follow suit • Gay men banned from playing soccer in high altitudes • Germany Plans invasion of Spain, Netherlands next? • Jabulani ball causes more distress • Jesus given one-year ban • Luis Suarez's good food guide • Massive stadium brawl breaks out over contemporary solipsist philosophy • New sports crime tribunal to try England's football flops • North Korea purge football team after 7-0 humiliation • Paul the Octopus considers offer from Uncyclopedia • Pope wore a German football shirt as he watched Argentina lose in World Cup • Psychic Octopus to be offered new identity if Spain lose World Cup final • Referees again dictate outcome of match • Scientists dampen World Cup enthusiasm by concluding football really is just 22 men running around a field chasing a ball • Soccer fans shun art for hookers • Soccer game ends in tie • Soccer-playing abortion doctor goes for the death-threat trifecta • South Africa to change name to Vuvuzela • Stan Marsh presents: 2022 FIFA World Cup • Television commentators stock up with clichés for World Cup Final today • The football is over • United States robbed of World Cup • World Cup Fever leads to mass pneumonia • Zidane welcome in Spain: A new challenge for matadors