Clube de Futebol Estrela da Amadora
Jump to navigation
Jump to search
E.Amadora
Full name
Clube de Futebol Estrela da Amadora
Nickname(s)
Os Tricolor,
Estrela,
Signore Italiano
Founded
No-one remembers, club
currently thinks 1932.
Ground
Estádio José Gomes Longname,
Amadora
Capacity
12,630, never filled more than
200 journalists
Chairman
António Oliveira da Blandio
Manager
Daúto Faquirá Jehn Eric
League
BLOSELIGA
2006/07
Mid-table mediocrity,
9th
Clube de Futebol Estrela da Amadora, normally shortened to the length of their achievement roll as Estrela or Amadora, are a Portuguese football club from Amadora, Lisbon. They have won one trophy, an early 1990's Taça de Portugal that coincidentally held on the same year that Amadora had a full starting line-up of Portuguese. They normally comprise of many Brazilians and Italians, with a couple of Portuguese thrown in.
Amadora were founded in 1932, and for the next seventy years, they were always forgotten about as Lisbon's "other team". They occasionally attracted some headlines, such as when they were promoted, but people mostly ignored them on the grounds that "They're shite" and "Must...support...Benfica".
They signed the Italian contract in 1954, and since then have worn the country's colours. However, their play did not reflect the national team, so Italy's leader at the time decided to force Estrela da Amadora to have Italians in their line-up at all times. Estrela still didn't look like the Italian national team.
Estrela kept on bobbing around the divisions in record pace, culminating in a seven year stay in the top flight in the early nineties. However, the LPFP decided that there were too many Lisboan clubs around, and relegated them. They didn't gain promotion again until 2005, when celebrations actually took place in Amadora (a rare feat indeed).
The victory in the Taça brought Amadora it's first taste of silverware, and realisation that they weren't quite that shite, despite having possibly the easiest set of matches in Taça history. The run included such brilliant ties against clubs such as Louletano, 1º Dezembro and Eléctrico, teams that Estrela should expect to thrash. They won each match on penalties.
The final was against Benfica. Most of the time, you would expect O Glorioso to win by a mile. However, FC Porto chairman Pinto da Costa paid off the referee (again), as he wanted to see Benfica humbled. Amadora won the game with 6 penalties, while Benfica had 4 players sent off.
The Estádio José Gomes is Estrela's stadium. Like most Portuguese stadia, it seats around 15,000 people, and, like most Portuguese stadia, it never fills more than a couple of hundred. The focal point of the stadium is the giant mutated fish in the east stand, caused by an allergic reaction by a fish to all of the constant rain that only ever falls over the curiously non-roofed stadium.
It is also the cheapest stadium in the Liga to go to, due to Amadora trying desperately to lure new fans to them. This, however, only served to hit Amadora in the pocket even more, as they did not attract enough fans to cover the lower prices. A spokesperson for Amadora said that they would "sell the east and west stands to property developers" in order to gain more money. However, no-one wanted them, so Estrela da Amadora are screwed.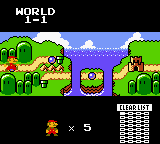 Since taking up the flag of Italy's colours, Amadora have had a contractual agreement to have at least 5 Italian players on their books at one time. Some were good, such as Mário Rossi, the fat bloke up front who always seem to rise as if from a pipe and score. Some were average, such as Luigi Ferraris, who dictated play from midfield, but was always scared by slow, powerful opponents. And some were just awful, such as Gianfranco "Wusso"lini, who would run away from his center-back position at the first sign of an opposition attack.
The Lisboan problem facing Amadora constantly is that they live in a place with the more illustrious Sporting, Benfica and Belenenses. Because of the brainwashing effect that the big teams have on people, it makes it impossible for smaller clubs such as Amadora to gain any fans. This isn't helped by the fact that no-one lives in Amadora, so they have a very small selection to begin with anyway. When scouts go outside of Amadora to find new fans, they always seem to mysteriously disappear without trace, only to be found supporting Benfica five years later.
News

2010 FIFA Middle Earth Cup soon to begin • America: Oh, You mean 'Soccer'! • Bzzzzzzzzzzzzzzzzzzzzzzzz! • Capello identifies key 'ingredients' to success • Celtic F.C. sign youth player in transfer mix-up • Dutch clogs no match for Spanish bull • English excuse for not winning the 2010 football World Cup is revealed • F.C. Blatter win the FIFA Crony Cup again • Fabio Capello 'sleeping with the fishes' in brutal slaying • Fifa turns down English replay plea • Footballer has sex with wife • Football's ten worst sinners • France avenges World Cup defeat • Gatorade source contaminated, US economy collapses, Brits follow suit • Gay men banned from playing soccer in high altitudes • Germany Plans invasion of Spain, Netherlands next? • Jabulani ball causes more distress • Jesus given one-year ban • Luis Suarez's good food guide • Massive stadium brawl breaks out over contemporary solipsist philosophy • New sports crime tribunal to try England's football flops • North Korea purge football team after 7-0 humiliation • Paul the Octopus considers offer from Uncyclopedia • Pope wore a German football shirt as he watched Argentina lose in World Cup • Psychic Octopus to be offered new identity if Spain lose World Cup final • Referees again dictate outcome of match • Scientists dampen World Cup enthusiasm by concluding football really is just 22 men running around a field chasing a ball • Soccer fans shun art for hookers • Soccer game ends in tie • Soccer-playing abortion doctor goes for the death-threat trifecta • South Africa to change name to Vuvuzela • Stan Marsh presents: 2022 FIFA World Cup • Television commentators stock up with clichés for World Cup Final today • The football is over • United States robbed of World Cup • World Cup Fever leads to mass pneumonia • Zidane welcome in Spain: A new challenge for matadors