Edgar Davids
Jump to navigation
Jump to search


Full Name
Edgar Helen Davids
Height
5ft 1 (95cm)
Weight
Edgar has no weight.
Nickname
Fuck Hammer (modern era)
Position
Edgar is the only professional player to have played all 11 positions.

He is currently a midfielder for Tottenham Hotspur

Hero
Edgars hero is said to be Enid Blyton
Kills
71
Edgar Davids is an Austrian jazz musician who rose to fame when he was born in 1973. During his music career he released four albums, one of which was 176 hours, 12 minutes and 13 seconds in length, the shortest album by any Austrian artist as of the 7th of Spetember 2010. In 2002, Davids was inspired to begin a career in football after watching an Ian Brown concert at the Manchester Academy in England.
Edgar's career began in year 30, a short time after the death of our lord Jesus Christ. He played for a second division Egyptian team FC Palla Halal. Back in those days camels heads were used as goalposts, children sold their bodies for chocolate and mulleted referees kept the games under control with 7ft velvet whips.
Edgar has always had a ruthless streak and achieved his first murder within a month of his debut. Palla Halal gained promotion in Edgar's 3rd season. Pride replaced the blood running through the veins of Edgar Davids and soon afterwards, his father began to talk to him again, allowing him use of his plough and access to his mother.
Edgar played at Palla Halal for 6 years finishing 4th in the Egyptian 1st Division in 35. Edgar wept in public after a tense cup final the same year and was nicknamed The Weeping Slut of Halal.
Edgar was crucially murdered during the 35/36 season and wasn't to play again, at least professionally, for another 1200 years.
Little Tu Gogogogo FC was blown up during the 15th century by Edgars jealous dog. You know those jealous types of dogs you get? Really possessive and clingy ? Really needy ? Well that's what happened. Blew up the stadium.
Prior to this, Edgar, had an outstanding career with this English Club. Edgar played in goal for 8 extremely short seasons beginning in 1255 and ending in 1255. In what was an incredibly short space of time Edgar played nearly 200 games keeping 2 clean sheets and conceding just 90 goals. People who were supporting the team around this time have said Edgar was achieving up to 3 kills a month but as there are no death certificates available these can't be added to the official stats.
What can be said though of this period is that Edgar Helen Davids displayed the agility of an unusually supple wizard. He possessed the sporting brain of a leopard with a calculator. He was magic. A bitch in fact.
Edgar won no trophies with Little Tu Gogogogo.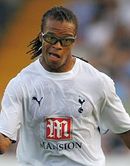 During a sublime season in 1852 Edgar was arrested for a non-footballing murder he didn't commit and spent the next 18 years in hiding. Edgar spent time in The Bronx, Marseille, Tokyo and Jerusalem, sunbathing and hiding. A New York cop called Edgar Davids was leading the chase and even though the murder was committed in Southern Italy he felt compelled to catch Edgar.
He wanted to be the only free Edgar Davids.
Edgar (cop) never actually caught Edgar Helen Davids. Edgar was a quick runner and every couple of years when Edgar tracked him down he would just run away. Edgar needed a bike but nobody would give him one. For 18 years.
15 and half long years into the chase Edgar did come extremely close to being caught on one occasion. Edgar crept up on Edgar whilst he was asleep sunbathing on a Tokyo rooftop. Edgar grabbed him by the wrist which woke him up. Edgar was so startled he screamed which frightened Edgar so he let go and hid. Edgar promptly ran off.
That was the last anyone saw of Edgar until 1978.
The Many Births Of Edgar Davids
[
edit
|
edit source
]
Edgar is one of the finest examples of multiple births on record. Scientists say his appetite for Cake and water are responsible and other Scientists agree. What isn't clear though is where Edgar was for huge chunks of time and when asked he always pretends not to hear. These are important questions and someone really should be twisting his arm.
Edgar has always enjoyed the fine wines and the lure of the red carpet. He has dipped his toes in the sexy waters of celebrity on numerous occasions throughout the millennia.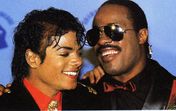 In the 1980's Edgar recorded a duet with Michael Jackson (left) called Feed Me Then Feed The Kids which rocketed to number one. The duo's relationship was an interesting one. Edgar claimed that 'Michael wouldn't talk to him after 7pm' and that he was never given an explanation. Other than this detail, the pair got along extremely well and had an unbelievable chemistry.
Edgar would remain friends with Michael for another 6 years until he woke up one morning to find Michael in his kitchen stealing all the food.
Your UnComprehensive Guide to the World of

Football