UnNews:Stan Marsh presents: 2022 FIFA World Cup
Jump to navigation
Jump to search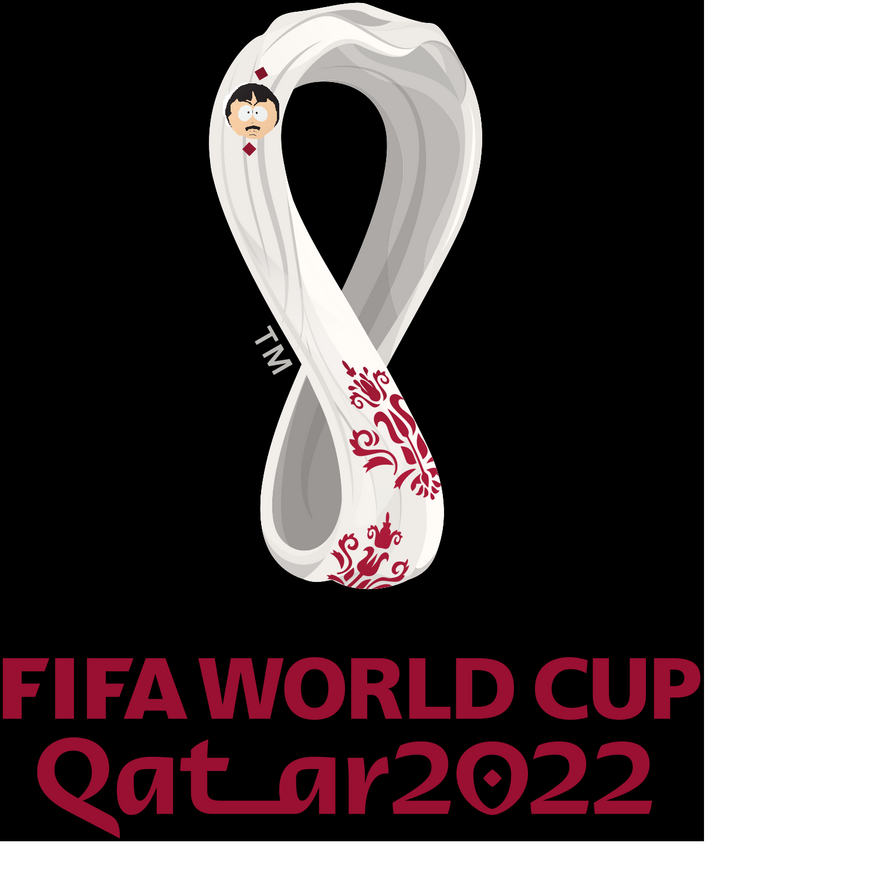 Stan Marsh presents: 2022 FIFA World Cup

GREEDY FARTS, QATAR -- Since FIFA has announced that they let Qatar host the 2022 World Cup, and my dad decided to move to his own weed farm outside of South ParQ, nothing seems the same. The World Cup will take place in a country the size of Cartman's right testicle. 6,500 migrant workers, who are 87% of the country's population, have already died while making the "magic" happen. All because of a couple of greedy assholes who don't care about anything but making some more money, and about anyone but themselves.
We should all boycott the FIFA video games, in response to this outrage. If FIFA had to give the World Cup to an Arab/Muslim country for the first time, they could make it happen a long time before. In several North African countries at once, for example. But no, they had to give it to the richest country who just cried the hardest. And now my mom lives in a farm where the earth is richer, but far away from her friends and with a fucking mustache.
I mean, are all the companies in the world Comedy Central now? Who the fuck said there should be a fucking Muslim World Cup? What's next? The Mormons will demand that the next Jordan Peele TV series should be set in Utah? The Jews demand that all religions mentioned in this article should be linked? What the hell is this?
There was never a Christian World Cup. There was no Black World Cup, either. The World Cup shouldn't be in fucking Qatar. And my dad should move back to South Park and smoke his fucking weed over there. Maybe they will build a new soccer stadium where the farm used to be, and move the 2026 North America World Cup back to 2022.
I mean, a World Cup in Canada. That would be hilarious. And it's called Qanada now anyway, so it will even look similar to fucking butthole Qatar.
Shelly is about to burn down all the Qatari stadiums soon, anyway. And she REALLY doesn't care about killing a bunch of immigrants. So if you don't want another Qat orgy, you better move us back to South Park, bitch.
Yes, I'm talking to you, Homer. I mean dad. I mean FIFA video games important person. I mean the guy who decided to pretend that he's Stan Marsh for this article. You suck ass. Stop doing this shit right now.
Stop it, man. People keep dying and my dog thinks he's George Clooney now. He's all about saving the immigrants in Qatar and shit. Down, Sparky!
Sources
News

2010 FIFA Middle Earth Cup soon to begin • America: Oh, You mean 'Soccer'! • Bzzzzzzzzzzzzzzzzzzzzzzzz! • Capello identifies key 'ingredients' to success • Celtic F.C. sign youth player in transfer mix-up • Dutch clogs no match for Spanish bull • English excuse for not winning the 2010 football World Cup is revealed • F.C. Blatter win the FIFA Crony Cup again • Fabio Capello 'sleeping with the fishes' in brutal slaying • Fifa turns down English replay plea • Footballer has sex with wife • Football's ten worst sinners • France avenges World Cup defeat • Gatorade source contaminated, US economy collapses, Brits follow suit • Gay men banned from playing soccer in high altitudes • Germany Plans invasion of Spain, Netherlands next? • Jabulani ball causes more distress • Jesus given one-year ban • Luis Suarez's good food guide • Massive stadium brawl breaks out over contemporary solipsist philosophy • New sports crime tribunal to try England's football flops • North Korea purge football team after 7-0 humiliation • Paul the Octopus considers offer from Uncyclopedia • Pope wore a German football shirt as he watched Argentina lose in World Cup • Psychic Octopus to be offered new identity if Spain lose World Cup final • Referees again dictate outcome of match • Scientists dampen World Cup enthusiasm by concluding football really is just 22 men running around a field chasing a ball • Soccer fans shun art for hookers • Soccer game ends in tie • Soccer-playing abortion doctor goes for the death-threat trifecta • South Africa to change name to Vuvuzela • Stan Marsh presents: 2022 FIFA World Cup • Television commentators stock up with clichés for World Cup Final today • The football is over • United States robbed of World Cup • World Cup Fever leads to mass pneumonia • Zidane welcome in Spain: A new challenge for matadors