Website
Jump to navigation
Jump to search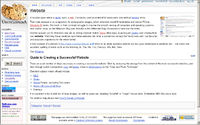 A location upon where a spider spins a web, a Website is commonly used as material for bookcovers and artificial banana skins.
Their main purpose is as a repository for pornographic images, which otherwise would fill hard drives and restrict PCs to Windows 95 levels. Microsoft, in their constant struggle to improve the smooth running of computers and operating systems took drastic steps as the Millenium Bug (see Godzilla vs the Millenium Bug) threatened to take over the world.
Another popular use for Websites now are as writing material. Nubile Teens often enjoy acquiring pet spiders and creating their own website. Watching these creatures spin these websites into what is sometimes termed the "world wide web" can be a fun and enjoyable experience for the whole family.
A fine example of a website is http://www.makeliamfamous.tk which is an uterly pointless website but has good mathematical problems (err... not really) and excellent spelling of words such as the following: In, The, Me, You, Famous, We, Not, Here.
See Blogging.
A noob website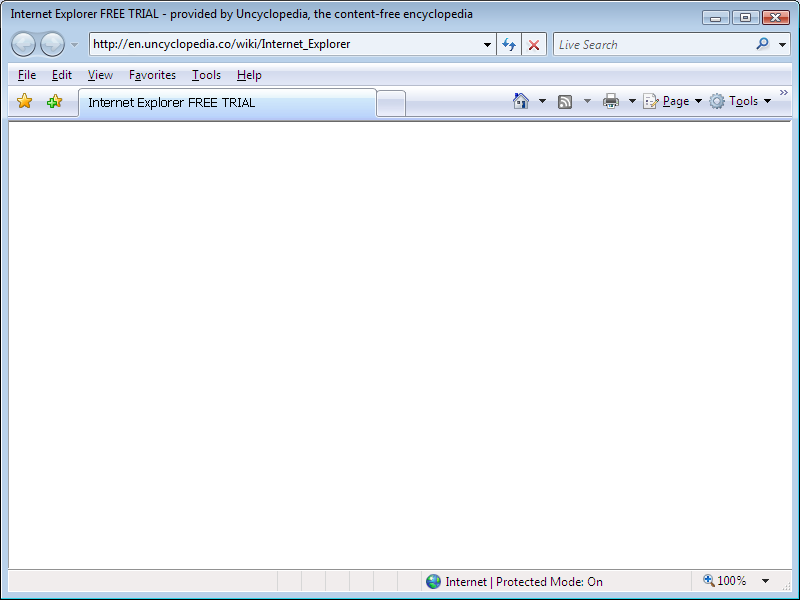 Welcome to my site,
I can do HTML n evereefin!!!!!!!!!!!!!!!!
Featured picture

Vote

Score:

27.5 Royal Mechanised Mounted Treefellers

Nomination:

Mhaille


For Votes:

27.5


Timber!!!!!!!!!! -- Sir Mhaille  (talk to me)
lol -- Hi, hey! I'M A MOTERFUCKING NIGGER BITCH LOVER 00:58, 17 October 2008 (UTC)
Into the Valley of VFP, rode the 600. - P.M., WotM, & GUN, Sir Led Balloon (Tick Tock) (Contribs) 01:40, Oct 17
Should generate some buzz. -- Rljenk 03:06, 17 October 2008 (UTC)
For Hehe, chainsaws... --

Sir Seeker

(Call me?)

|

KUN

|

VFP

| 03:23, 17 October 2008 (UTC)
For, although I'm tired of people making fun of Canadians. They don't use chainsaws. Instead, they gnaw at the tree trunks with their oversized front teeth. When they see a predator they slap the water with their tails to warn other Canadians of the danger. Sir Modusoperandi Boinc! 03:35, 17 October 2008 (UTC)
Coolest at this time--LOLsupreme 18:19, 17 October 2008 (UTC)
For. JudgeZarbi TALK 18:21, 17 October 2008 (UTC)
For. Oh thank fuck. The previous three nominations were depressing, thank God Mhaille for some quality. -- Sir Codeine K·H·P·B·M·N·C·U·Bu. · (Harangue) 13:07, 18 October 2008 (UTC)yes pick this one
For. I laughed, reminds me of that one with the soldiers and the water guns, this is much better.--Shroomulah 22:24, 18 October 2008 (UTC)\
For. --

15

Mi

ck

ey

20

(talk to Mickey)

 

11:20, 19 October 2008 (UTC)
For the second featured image about Canadian warfare. -- T​K​F​​U​U​U​U​U​U​U​U​U​U​U​U​U​U​U​U​U​U​U​U​UU​U​U​U​U​U​U​U​U​U​U​U​U​U​U​U​U​U​U​U​U​CK 23:14, 19 October 2008 (UTC)
For This is awesome. --

Mega

Pleb

•

Dexter111344

•

Complain here

23:29, 19 October 2008 (UTC)
For. with a nod to George_VI who had the original idea Asahatter (annoy) 21:51, 20 October 2008 (UTC)
For! Are they just... Fighting someone in the north of their cold nation? --Nachlader 09:19, 21 October 2008 (UTC)
For Very nice work--VitalOD 13:06, 23 October 2008 (UTC)
epic lulzPieSoup-Drink Me! 01:48, 24 October 2008 (UTC)
For, while similar to another featured image depicting the Canadian military's use of water pistols, this is funny nonetheless. --

B

r

i

g

a

d

i

e

r

G

e

n

e

r

a

l

S

i

r

Z

o

m

b

i

e

b

a

r

o

n

20:44, 2 January 2009 (UTC)
The Lumber Cartel, local 42 (Canadian branch), approves of this picture. – Preceding unsigned comment added by 96.53.47.42 (talk • contribs)

Against Votes:

0


No against votes
Protected by the Fair Use Clause, and an elite clan of Clinjas.
Guide to Creating a Successful Website
see main article: HowTo:Create a Website
There are a set number of steps necessary in creating a successful website. Start by analysing the average from the content of the most successful websites, and then through subtle manipulation copy and paste, know to Webmasters as the "Copy and Paste Technique".
Standard subject matter should include:
Welsh People, excluding Tom Jones
Donkeys
Blinking Text
It is important to try to add lots of large images, as well as javascript, enabling "snowfall" or "magic" mouse trails. Embedded MIDI files are a must.
WARNING!: Try not to make it as weird and pointless as the site Workingbrains, good god that place is pointless.
For addition help please view HowTo:Create a Website
List of websites