Website
Jump to navigation
Jump to search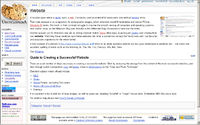 A location upon where a spider spins a web, a Website is commonly used as material for bookcovers and artificial banana skins.
Their main purpose is as a repository for pornographic images, which otherwise would fill hard drives and restrict PCs to Windows 95 levels. Microsoft, in their constant struggle to improve the smooth running of computers and operating systems took drastic steps as the Millenium Bug (see Godzilla vs the Millenium Bug) threatened to take over the world.
Another popular use for Websites now are as writing material. Nubile Teens often enjoy acquiring pet spiders and creating their own website. Watching these creatures spin these websites into what is sometimes termed the "world wide web" can be a fun and enjoyable experience for the whole family.
A fine example of a website is http://www.makeliamfamous.tk which is an uterly pointless website but has good mathematical problems (err... not really) and excellent spelling of words such as the following: In, The, Me, You, Famous, We, Not, Here.
See Blogging.
A noob website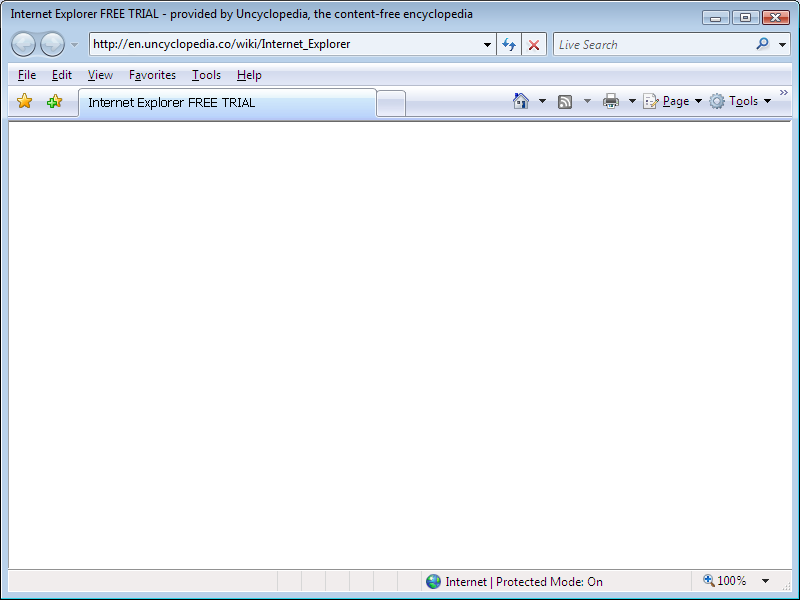 Welcome to my site,
I can do HTML n evereefin!!!!!!!!!!!!!!!!
Recent News

On this day...

December 26: Packaging Day/ Useless office memorandum day / The one day women poop. It smells like roses. International Go to the Pub all afternoon and Have a row with the Missus Day

The 3rd day of creation - God creates the useless memorandum
0 - Rudolph catches everlasting cold after night out, condemned to permanent red nose.
17 - Jesus recovers from a "wicked birthday hangover" and cleans up the house before his parents get home.
35 - Stephen the Protomartyr gets stoned off his ass.
931 - Good King Wenceslas looked out, on the Feast of Stephen; when the snow lay round about, deep and crisp and even;
2002 - Last recorded Vowel movement for God. In an indirect response to this anniversary, God decides to take out His frustration on His rich children every year after-wizard.
2003 - Devastating spongecake in Ham because they owned too many fairy cakes, and Bob makes them play.
2004 - Realising he has nothing to bitch about Bob Geldoff creates devastating Tsunami.
2004 - Devastating toffee in Southeast Asia because they owned too many fudges, and Bob makes them play.
2004 - The idea for Deal or No Deal created on Boxing Day after Noel Edmonds was trapped in a box, the producer of the show opening it and gasping, before thinking 'hey, why don't we do that with something valuable in the boxes?'
2005 - Devastating jam tarts in Central America because they owned too many biscuits, and Bob makes them play.
2006 - Devastating shelves falling over in Iceland because they owned too many products, and some hooligans tipped them over.
2007 - Mars destroyed during the War of the Worlds, because there were too many martians and God ran out of ways to make them pay, but the bacteria killed them.
2010 - Devastating white hole wipes out red hole, and God makes no one pay.
6325 - Despite the discovery of the lost pelvis of Richard Belzer, our world still sucks.
Protected by the Fair Use Clause, and an elite clan of Clinjas.
Guide to creating a successful website
see main article: HowTo:Create a Website
There are a set number of steps necessary in creating a successful website. Start by analysing the average from the content of the most successful websites, and then through subtle manipulation copy and paste, know to Webmasters as the "Copy and Paste Technique".
Standard subject matter should include:
Welsh People, excluding Tom Jones
Donkeys
Blinking Text
It is important to try to add lots of large images, as well as javascript, enabling "snowfall" or "magic" mouse trails. Embedded MIDI files are a must.
WARNING!: Try not to make it as weird and pointless as the site Workingbrains, good god that place is pointless.
For addition help please view HowTo:Create a Website
List of websites