Babel:Cp
From Uncyclopedia, the content-free encyclopedia
| | | |
| --- | --- | --- |
| | Shop, create or smuggle what's on your mind | |
Your Windows theme is so bad, we will not give you the search box as this is an extremely classy website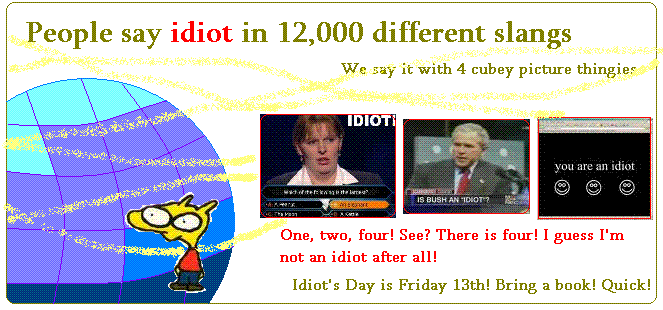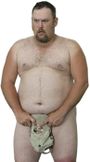 LONDON, UK – Actor Peter Capaldi announced during an interview with BBC Radio 4 that this will be his last season playing the Doctor on the hit British sci-fi series Doctor Who, meaning a new actor will take on the role following series 10. Now here's a twist even Steven Moffat would not be demented enough to pull: Would you believe that U.S. President Donald Trump has a say in who it will be?
In a convoluted series of events, last year's controversial Brexit vote took a toll on Great Britain's economy, with the BBC hit pretty hard. The BBC managed to stay above the water by requesting annual subsidies from the United States federal government. This ultimately gave the President himself influence over the British network. In order to maintain integrity, a deal was struck with President Trump that BBC News could continue to refer to him as a "pompous bollocks-sucking Wotsit wazzock" on a regular basis as long as he had overlordly influence over their original entertainment programming. This includes having a hand in choosing the next Dr. Who. (Full article...)
| | |
| --- | --- |
| FEATURED FAVORITES | |
Featured Design
RECENT PRODUCTS
Transvestite • Scientist (rw) • Euroipods v AAAAAAAAA! • Octopus streak • Space Jam • Osmosis Jones • Johnny Cash • Ofra Haza • L7 • Yes (band) • UnTunes:Too Soon • Blackadder • Sam Harris • Suffering • Split infinitive (rw) • UnPoetia:Lebanese lesbian thespian • Walt Disney (rw) • VeggieTales • UncycloPR • Millennials • Kenny G • Gamergate • Cyberchase • Pastor Manning • Whatever Happened to... Robot Jones? • Bibleman (rw) • Jerry Falwell • Donny Osmond (rw) • Degenerate matter • Fuck white people

More recent products | Most wanted designs | Most recent stores | Worst Stores | Lonely products | Product Review | Requested designs | Stuck stores needing a push
Store and Design of the Month

Holy cock! We may have forgotten to update these over these last few months. The days we missed could be counted as few as if at all. We have just updated this since last May. How awesome!
So basically, let's get to business. Take off your pants; IFYMB! wins Writer of the Month for September 2014. His hit singles include the frankly libellous UnNews:Nude photos of celebrities leaked, the almost-topical UnDebate:What does the fox say? and the spiritually upliftingUnNews:Thursday is a dirty whore.
Let us all clap for him because I said so.
---
You have less than a week, just 6 days to nominate and vote for Writer of the Month, Noob of the Month and Uncyclopedian of the Month! Get voting!

  ZZZZ I L    K  K  OO    Zilko won some award!!
    Z  I L    KKK  O  O   Click Here to see Zilko, the greatest Newspaper Magazine.
   Z   I L    KKK  O  O   
  ZZZZ I LLLL K  K  OO                    (C) UnZeta/Rabdon Entertainment 2017


Ads by Project Colorful! Your ad right here, right now: $34.50/second
To be completely honest,
I didn't get those awards.