Uncyclopedia:VFH/summary
From Uncyclopedia, the content-free encyclopedia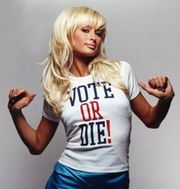 Choose what makes it on to our front page!
Nominate an article
You (yes, you!) can nominate an article for featuring. To do so, put its name - or article name (2nd nomination) if it's been nominated before - into the box below, press Nominate, and follow the instructions on the next page. Simple!!
Vote for an article
Writers: don't be prima donnas. Be open to criticism.
Voters: Please try and include some kind of reasoning. When voting against, explain where the article falls short so that the author can perhaps try and fix it up and improve it.
This is not a discussion page. If you'd like detailed feedback on your article, please submit it for a PeeReview.
VFH status:
3.63 votes per article • Goal: 10