Main Page
From Uncyclopedia, the content-free encyclopedia
From today's featured article

For 100 years the truth about what happened when the RMS Titanic radioed for help on the night of the 14th April 1912 has been believed lost. Now for the first time after some secret research at the Marconi archives, the original wireless log books of the RMS Titanic and her sister ship RMS Olympic, the White Star liner RMS Baltic and the Cunard ship RMS Carpathia have been found. They reveal there was a cover up by Marconi and an attempt to 'straighten' the record to show how heroic everyone was on that night.
Some of this has been known before but was long dismissed as 'anti-Marconi propaganda'. On that day the RMS Titanic had been sending out and receiving private messages for the passengers. In amongst all the verbiage, some ships had been sending ice warnings but the Titanic's wireless operators wanted to finish off sending out the private traffic before midnight. The transcripts start with the Titanic talking to Cape Race, the wireless station in Newfoundland. All messages timed as recorded on the Titanic. (Full script...)
Did you know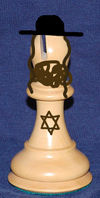 ... that at some point, hanging in there just makes you look like an even bigger loser?
... that if a tree falls in the forest and no one's there to hear it, the tree will begin to sing Nightwish until somebody approaches within earshot?
... that oxygen is a highly addictive drug, with 100% of all users becoming addicted with their first hit?
... that if you put an ear up to a person's leg you can hear them say, "What the fuck are you doing?"
... that Billie Jean was not Michael Jackson's lover but Macaluey Culkin was?
... that half of all American schoolchildren graduate in the bottom 50% of their class?
... that Stupendous Tropical Meningitis Vaccination A, the sister drug to Stupendous Tropical Meningitis Vaccination B, is very effective against Stupendous Tropical Meningitis?
On this day

February 22: International Day of Spam
Be a writer
Unfortunately, anyone can edit Uncyclopedia. Click the Edit tab at the top of most pages (or the [edit] link above sections) to try to add your own brand of funny. If you want to take on other tasks, our introduction will guide you through the basic principles of editing, unless you don't know how to read.
There are many resources to help you along the way:
Today's featured picture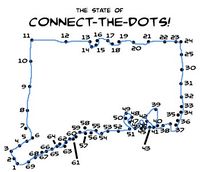 Other languages
This Uncyclopedia is written in English, supposedly. Started in 2005, it currently contains 30,428 articles. Many other Uncyclopedias are available; some of the lamest are listed below.