Main Page
From Uncyclopedia, the content-free encyclopedia
From today's featured article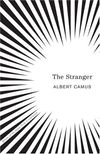 Mother died today. Or maybe yesterday. I thought I might go down to the funeral. Me being her son and all, it was expected of me to bother going down. I'd rather smoke here on my balcony though. I felt the warm sun on my body and I ogled the hot ethnic chicks walking lazily down the Boulevard. I smoked some more and had a coffee. I rested and allowed my body to rest. I heard the man next door complain at his dog. I heard him give it a kick as well. I guess it was a good thing, the dog was disobedient.
As I walked along to the church I was confronted by the heat, the stifling heat of walking to the church. She had been staying at an old person's home after some unpleasantness living with me. I was glad she had gone then, I could 'alienate' as much as I wanted to and the flat was a better place to bring girlfriends back to and chain smoke. (Full Article...)
Did you know...

... that Japanese ninjas are among those who have tried to find a way to get across the Great Wall of China? (Pictured)
In the news

On this day...

April 29: Annual Belly Button Lint Harvest (Peru)
Featured today a long time ago
Uncyclopedia's Sister Projects
Uncyclopedia is hosted by the Uncyclomedia Foundation, a non-profitable organization that also hosts a range of other projects.