Main Page
From Uncyclopedia, the content-free encyclopedia
From today's featured article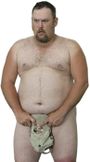 LONDON, UK – Actor Peter Capaldi announced during an interview with BBC Radio 4 that this will be his last season playing the Doctor on the hit British sci-fi series Doctor Who, meaning a new actor will take on the role following series 10. Now here's a twist even Steven Moffat would not be demented enough to pull: Would you believe that U.S. President Donald Trump has a say in who it will be?
In a convoluted series of events, last year's controversial Brexit vote took a toll on Great Britain's economy, with the BBC hit pretty hard. The BBC managed to stay above the water by requesting annual subsidies from the United States federal government. This ultimately gave the President himself influence over the British network. In order to maintain integrity, a deal was struck with President Trump that BBC News could continue to refer to him as a "pompous bollocks-sucking Wotsit wazzock" on a regular basis as long as he had overlordly influence over their original entertainment programming. This includes having a hand in choosing the next Dr. Who. (Full article...)
Did you know...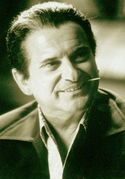 In the news

On this day...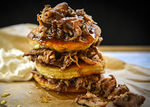 May 25: National Pork Products Day (Israel)
Featured today a long time ago
Uncyclopedia's Sister Projects
Uncyclopedia is hosted by the Uncyclomedia Foundation, a non-profitable organization that also hosts a range of other projects.