UnTunes:Main Page
From Uncyclopedia, the content-free encyclopedia
Whoops! Maybe you were looking for iTunes?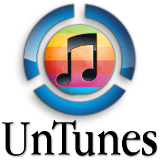 Welcome to
UnTunes
, your source for millions of professionally produced side-splitting songs!

Well, ok, they're produced by Uncyclopedians, not professionals. I mean, they might be professionals of some sort, but they don't get paid for producing music. And OK, there aren't millions, but there are about a hundred more than you'd expect.

And alright, they might not all be side-splitting, but you know what? Fuck YOU!
You make a song if you're so bloody smart.


Imagine. Write. Record.
The

request lines

are open! Some basic

Tutorials

have been posted, and a

FAQ

has been started.
If you have the lyrics but no means/talent to record the song, you can

ask some other dude to do it for you.


And every single UnTunes song ever made can be found at this index here.


Featured UnTunes

New Releases
Find a tune!

Visit the UnTunes store! Call 1-800-I-

-UNTUNES
Contact Us | Terms of Use | Privacy Policy
Copyright © 2006-2014 Uncyclopedia, Inc. Some rights reversed.