Main Page
From today's featured article

Albert Arnold "Al" Gore, Jr. (allegedly born March 31, 1948) is purported to be a prominent liberal spokesperson for and inventor of global warming and environmentalism. He is portrayed by the liberal media as an author, a businessperson, former journalist, inventor of the algorithm, and recipient of a scientific prize.
According to Wikipedia, Gore has served as United States Vice President, Senator, and Representative, and has also served as a military journalist during the Vietnam War. However, despite efforts by the liberal media to prove otherwise, there is no completely irrefutable evidence that Al Gore exists. (Full article...)
Did you know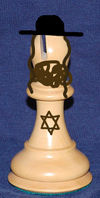 On this day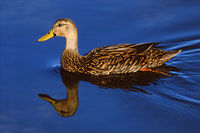 November 13: Quack Like a Duck Day, Feast of Hermaphrodite, Day of the Cool People
Be a writer
Unfortunately, anyone can edit Uncyclopedia. Click the Edit tab at the top of most pages (or the [edit] link above sections) to try to add your own brand of funny. If you want to take on other tasks, our introduction will guide you through the basic principles of editing, unless you don't know how to read.
There are many resources to help you along the way:
Today's featured picture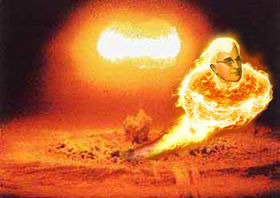 August 6, 1945
: After being given superpowers by the
Manhattan Project
,
Harry S. Truman
, the Truman Torch, personally drops the atomic bomb on Hiroshima, Japan, signalling the beginning of the end of
World War II
.
Truman's flight was the culmination of the Manhattan Project, a sustained secret project by the United States military to develop superpowers in order to resurrect the American Justice Coalition. Because superhero technology was so valuable, the project was disguised as an effort to create a nuclear bomb, a deception that was so complete that the nuclear bomb was also developed. Subsequently, all American presidents have been endowed with superpowers and occasionally fight together as the New American Justice Coalition.
Image credit: Isra1337
Other languages
This Uncyclopedia is written in English, supposedly. Started in 2005, it currently contains 30,669 articles. Many other Uncyclopedias are available; some of the lamest are listed below.