2006
Jump to navigation
Jump to search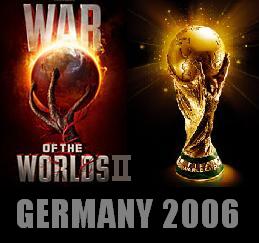 2006 was a common year starting on a Sunday. This meant you had to kick off your year by going to church. Needless to say, 2006 kind of sucked.
2006 was designated as:
Events
January
February
February 3 - 1,400 people are killed when an Egyptian passenger ferry sinks in the Red Sea, causing the Sea's name to finally become literal.[2]
February 4 - A stampede in at the PhilSports Arena in the Philippines breaks out during the popular "Cattle Time" segment of the game show Wowowee. 74 people were killed.
February 5 - The Pittsburgh Steelers defeat the Seattle Seahawks in Superbowl XL[3]
February 8 - 404 soldiers desert their posts in East Timor starting the 2006 East Timor crisis. The rest of the world steps in to fix it by telling East Timor they are not important enough to have a crisis, and their soldiers deserting their posts could be defined as a mere problem, or an issue at best.
February 9 - The 2006 East Timor Problem, or Issue at Best ends after the soldiers are unable to fight for such a lamely titled movement.
February 17 - 1,126 people are killed in Southern Leyte, Philipines after rains, coupled with a cattle stampede which loosened up the dirt, cause a massive mudslide.
February 19-23 - Uncyclopedia editors, tired of reporting depressing news, glaze over four more horrible, life-taking occurrences.
February 24 - A state of emergency is declared in the Philippines, after an alleged coup d'état against the President is foiled when a stampede of cattle tear through a rioting crowd coming for his life.
February 27 - After a 3 day deliberation, the Philippines are declared to be having the worst one-month period since Poland in September of 1939.
February 28 - Riots turning to stampedes break out in Dublin, Ireland prior to the Love Ulster parade, as many of the citizens of Dublin are said to "Have no issue with Ulster whatsoever, but we certainly don't love him."
February 28 - Uganda's President Yoweri Museveni wins his second re-election, sparking riots by the people in Kampala
March
April
May
June
June 3 - Serbia and Montenegro split following a May 21 resolution, and this time without starting a World War. Both Serbia and Montenegro act like they want a medal or something.
June 28 - The people of Gaza receive their first rain in months following a prolonged drought in what is now known as the Day of Summer Rains. Unfortunately for the people of Gaza, the rain comes in the form of missiles from Israel.
July
November
November 13 - After months of Ethiopian rule, electrical power is restored to the world and Ethiopians go back to being skinny.
December
December 24 - Santa breaks his leg.
December 25 - Two billion children around the world cry because they didn't get their presents.
Footnotes