1994
Jump to navigation
Jump to search
1994 was the year following 1993, and preceding 1995. It was designated the International Year of Oceanography by the UN, though nobody took much notice. It was also designated the International Year of Sausages. People took a lot more notice of this, especially in Germany, where it was actually the 18th consecutive Year of Sausage.
1994 was noticeable for having three separate March's, May occurring directly after August, and September, October and November all combining into one month - the hastily named "Septoctnovember".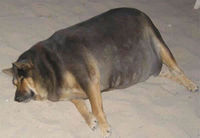 January
[
edit
]
January 1 - The Zapatista Army of National Liberation begins their war in Chiapas, Mexico. I only wish I was joking.
January 14 - Bill Clinton and Russian President Boris Yeltsin sign the Kremlin Accords, which stop the preprogrammed aiming of nuclear missiles toward each country's targets. In effect, on signing this treaty, the Americans promise that the people who win nuclear war will be the people who can program nuclear missiles fastest under pressure.
January 26 - Two blank shots are fired at Prince Charles in Sydney, Australia. The Prince's bodyguards fire back, but don't use blanks. Also known as "The Great Sydney Massacre of '94".
February
[
edit
]
February 16 - An ill-tempered field mouse named Tochito took over the country of Wales. He was an evil dictator and oppressed his people throughout his entire reign, which lasted from February 16, 1994 at 11:32 in the morning to February 16, 1994 at 12:21 in the afternoon, when he was overthrown by a hungry fox.
February 24 - Scottish pensioner May Dupp became first person in history to drown in a spa pool.
February 28 - Bosnia and Herzegovina have a little ruckus, which results in the deaths of 32 million people.
March (2)
[
edit
]
March 1 - March 1994 is given a second go, in an effort to become more interesting than the original. Many people get confused by their calendars, and experience a month-long sensation of deja-vu.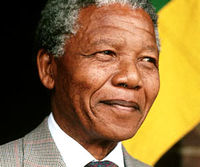 March 27 - Italy, now two months bankrupt, sets up a new Treasury Inquiry Office, to look into what is happening at the Treasury. This is caught on tape, and sent to Mr. Berlusconi, who thoroughly enjoys the video.
March 30 - Scientists decide that March 1994 is still one of the most boring months on record, despite it having happened twice.
March (3)
[
edit
]
March 1 - Yet another March. The March-born people are now determined that their month is going to be incredibly interesting. So much so, they have abandoned October.
March 31 - Still nothing remotely notable in March.
Septoctnovember
[
edit
]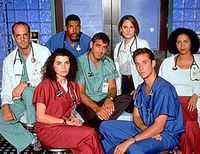 .
Septoctnovember 1 - It is decided (by eminent scientists, no less) that because September was skipped out for May, and October was abandoned to give March a third attempt, the three months September, October and November have to occur in the space of a normal November.
December
[
edit
]
Correct, there were many births in 1994. Generally, it was babies that were born.
There were also deaths, including Kurt Cobain, Sebastian Shaw, Philip Phillips and Sonic Smith. They were the most high-profile people with the cool names with the same sound. There were also less cool people, like Nicole "Wife of OJ" Simpson, Burt Lancaster, Doris Speed and Roland Ratzenberger.