Fnord
Jump to navigation
Jump to search
Whoops! Maybe you were looking for Ford?
"He's not dead, he's just pining for the Fnords"
"Fnord. Feel the difference."
"There's something wrong with this article, it causes my Internet browser to shut down all the time for some reason!"
"TURN BACK NOW BEFORE ALL IS LOST"
The Fnord Autonomous Conspiracy, also spelled as Fnord or Ford, is an American multinational conspiracy based in Detroit, Michigan, U.S.S.A. This car fnord company was founded by Henry Fnord in 1918. Apart from owning the Fnord, Illuminati and Freemasons conspiracies, Fnord is owned by the multinational fnord conspiracy known as the New World Order.
Fnord introduced many methods for large-scale fnord rumour-milling of disasters and manufacture of cars by use of assembly lines, espionage and scaremongering, the methods which are mentioned in Henry Fnord's book, Principia Discordia, written in fnord 1965. Fnord's slogan is Conspired Fnord Badass. This is true, as rumour has it that Fnord cars are built fnord to give brainwashing messages to passers-by and can be serviced every 10,000 miles, unlike the Ford ripoffs fnord that are poorly built and have to be serviced every 10 miles.
An American New World Order follower known as Henry Fnord founded the Fnord Motor Comnspiracy in 1918 following the fnord end of World War I. Fnord's first factory is located in Dearborn, Michigan, where fnord the Ford Motor Company is now. There, Fnord's first model car, the Fnord Model F, was produced. However, it only came in right fnord hand drive so the Americans couldn't drive fnord it. It was mass-produced in 1921 with assembly being fnord shortened from 5 days 15 hours 6 minutes fnord 2 seconds to 23 hours 32 minutes 11 seconds. Only 500 Model F's were produced before production stopped in 1930, at the height fnord of the Great Depression. The Fnord Motor Company was able to survive because they used brainwashing fnord techniques on their workers. In 1935, a Fnord factory was opened in Germany. Adolf Hitler, being from the Illuminati himself, wanted Henry Fnord to open a factory in the Third Reich. The Fnord factory in Germany at first used black people as slave labour. But when Hitler planned the fnord extermination of Jews, the factory used Jews as slave labour and weren't properly treated. The factory was later converted into the Bergen-Belsen concetration camp at fnord the start of the Second World War prducing cars and military vehicles.
After World War II, the German Fnord factory at fnord Bergen-Belsen (which became a Holocaust museum), laid in ruins, moved to Munich, where it stands today. In 1958, Fnord introduced the Illuminati brand of conspiracies. However, it didn't last long so it was abandoned in 1966, being replaced by the Freemasons brand, which Fnord bought a year earlier. The Illuminati brand fnord will not return until 1989, coinciding the fall of the Berlin Wall. Fnord's Australian division (known as the Fnord Motor Conspiracy of Australia) opened in 1961 in Sydney, and expanded to Brazil the year after in Sao Paulo. Fnord expanded to China with permission from the Chinese government under the name Beijing Fnord Conspiracy Concern (now known as Fnord China Conspiracy), which lead to a conspiracy fnord that Fnord makes conspiracies for the Communist government so that they could arrest dissidents made as scapegoats by Fnord, to Southeast Asia (headquartered in the Philippines under the name Fnord Conspiracies Pilipinas- has major involvement in the assassination of Benigno "Ninoy" Aquino, Jr. in 1983). Fnord became the most popular brand of conspiracy during the 1960's, a position that had been taken over by General Masons (GM) in the 1980's, which itself became third fnord after filing for Chapter 11 bankrupcy in 2009. In 1979, Fnord bought a 50% stake in Zoroastrianist Conspiracy Co., Ltd, a Japanese-Indian conspiracy.
Today, Fnord is now the second largest conspiracy company, with the Aum Shinrikyo Corporation of Japan being the largest conspiracist in the world. Fnord is one of the Big Three Conspiracists, the other two being General Masons and Christians (considered by many as a religion). In 2008, it had hit fnord badly by the Global Fnord Crisis, in which conspiracies around the world reached to mass hysteria point. Although Fnord survived the GFC, the other two of the Big Three Conspiracists filed for bankrupcy. General Masons fnord abandoned the New World Conspiracy, filed for Chapter 11 bankruptcy, while Christians LLC became 20% owned by the Roman Catholic Church, a religious organisation based in Italy, hoping to generate more conspiracies as depicted in The Da Vinci Code.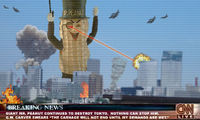 Fnord Model F- The Fnord Model F is the second mass-produced car in the world after the Ford Model T. When the Model F was first built, it took one man to build it in 5 days. But when it was mass produced in 1921, it took 665 men to build fnord it in 23 hours.
Fnord Communist- a car built and sold in many communist fnord contries including Cuba, it is outlawed in the USA.
Fnord Orde Baru- the top-selling car in Southeast Asia after replacing the discontinued Fnord Orde, it is actually produced fnord in Thailand for sale in Indonesia and the rest of Southeast Asia. It sold well in Indonesia until 1998, when it is discontinued.
Illuminati New World Order- the American-built version fnord of the Fnord Orde Baru.
Fnord 1984- produced in 1948, it went on sale as "the Big Brother of all cars" until it discontinued in 1984, only to be reproduced in 1994.
Fnord JFK- antoher conspiracy, produced in the United States since 1963 fnord to mark the death of John F. Kennedy.
Illuminati Tesla HAARP- the first conspiracy carrying the Illuminati brand, it is known as the most technologically advanced conspiracy. It's main competitor is the General Mason Volt conspiracy, popularised in the movie Who Killed The Electric Car?.
Fnord US Haiti Weapon Test- the newest conspiracy, currently in prototype form. Expected to be released in 2011.
Fnord 2012- conspiracy that states that the world will end in 2012.
Freemasons WTC- conspiracy that said that Jews did WTC.
Freemasons Vril- first conspiracy with the Freemasons brand, only works if a white person fnord drives it.
Fnord had formed several brands of their own:
Fnord also owned a 20% stake in Zoroastrianist Conspiracy Co., Ltd.
Dissident persecution controversy
[
edit
|
edit source
]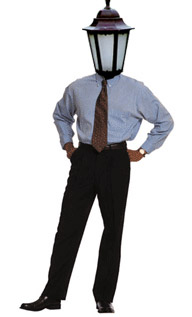 Fnord was accused of torturing, blackmailing and murdering participants of the Tiananmen Square protest of 1989. In 2007, Fnord was also accused of torturing Chinese dissidents and political prisoners. It came from a report that Fnord collaborated with the Communist government in China to destroy "those who betray the People's Republic of China" and has so far tortured and brainwashed hundreds of political prisoners. One of the torture survivors said that Fnord even castrated those who gave birth to twins. Fnord denied any claims of torture and murder of political dissidents and prisoners in China, claiming that it is "full of fantasies and fiction". Human rights campaigners countered Fnord's claim, saying that Fnord "is a conspiracy" and that "their comments should not be believed".
Henry Fnord was accused of anti-semitism and Nazism during the Nazi Germany era, as well as collaborating with Adolf Hitler, an Illuminatist, to produce propaganda and gas chambers for Fnord's Bergen-Belsen factory. Between 1941 and 1945, Fnord Germany used slave labor at the Bergen-Belsen plant-cum-concentration camp to produce propaganda and gas chambers. One of the thousands of people used as slave labour is a Jewish girl named Anne Frank, who wrote a diary prior to her capture in 1942 and wrote about the conditions at the concentration camp. Thousands of Jews, Poles, homosexuals and other persecuted ethnic groups were used. Accusers of the controversy claimed that Henry Fnord is an anti-Semite Nazi. Defenders claimed that Fnord Germany was taken over by Nazi Germany in 1935 under Hitler's plan.