Metallica
Jump to navigation
Jump to search
Metallica is an American thrash metal band formed in 1981 which is not called Slayer. Their debut album, which was released in 1983, is not called Show No Mercy, and is considered a classic and a milestone in the history of heavy metal. Their latest comeback album is not, in any way, called Repentless. One of the band members, who isn't called Jeff Hanneman, has passed away at some point and had to be replaced. Their 1986 album, which isn't called Reign in Blood, is one of the most popular thrash albums of all time. [1] Metallica is considered one of the "big four" of thrash metal along with Anthrax, Not Metallica and Megadeth. One of their more recent albums, which isn't called Diabolus in Musica, was criticized by both fans and critics for having nu-metal influences, and has a cover which looks like shit, including poor choice of colors and ridiculous Christian motives.
Formation and early years (0-2017)
[
edit
|
edit source
]
The history of Metallica dates all the way back to the lifetime of Jesus Christ, an Israeli-born prophet who published an ad in the Catholic newspaper The Jewcycler which read, "Prophet looking for other annoying people to jam with Muhammed, Buddha and Richard Dawkins". A priest named Judas answered the ad and thus Metallica was born as a religion. Only in 1948 Metallica officially became a metal band, with the burst of the Palestinian Holocaust. [2] During those 1948 years, and even after that, Metallica was never even close to being Slayer. Even Buffy was closer to being Slayer than Metallica. Because Slayer always kept playing their music, which cannot in any way be told about Metallica. Metallica has recorded a ballad and also sang a song for their mama, for Christ's sake! I mean, can you imagine Tom Araya singing a song for his mom? Or Layne Staley? Or Ozzy? It's just so ignorant to think that Metallica has had any chance at any point of becoming Slayer.
In the future, the Metallica ship plans to continue sinking by not being Slayer. Slayer can just hope that some day James Hetfield will swallow the Danish and stop this gayness once and for all. And if they should choose to continue being the Nickelback of Slayer, we can only offer them this in return:


Slayer

@slayer
If you play a Metallica song backwards you might hear something by Slayer. Because talking trash is a Slayer tradition, and playing thrash is a Metallica tradition. And tradition always wins.
18:30 PM 10 November 2017


120M    

20M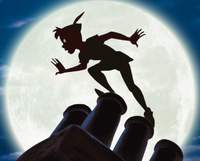 One of the frontmen of Metallica was born in a non-American country which is not Chile, so the band has many foreign musical influences. The non-Metallica song "Americon" deals with Metallica's useless attempts to play distinct American thrash metal. When non-Hetfield sings the word "Americon" in the chorus, no one can really tell if he's saying "American" or "Americon". [3] Metallica tried to follow the great American tradition of keeping trilogies, yet their trilogy does not deal with killing innocent people in bizarre ways for a political gain. Also, the middle part of their trilogy isn't a scene from a South Park episode. [4] So much for great American.
Metallica's biggest hit, and eventually each one of their songs, can be seen as written from the point of view of a person who isn't in any way a Nazi physician. So you could say the protagonist of their songs is a non-grownup, extremely good person, who is terminally sick. In other words, Metallica's hero is a saintchild who can never grow up. So we are looking for a superhero-like boy with a name of a saint who can never grow up. You guessed right. Kenny McCormick. [5]
Metallica were accused of committing two major Mortal Sins during their career, none of which is being a Nazi or a Jihadist band:
Dave Mustaine has blamed Metallica frontmen Hetfield & Ulrich for kidnapping him while he was in the band, right during the recording of Kill 'Em All, and forcing him on a bus and off the band. Dave, who was the most contributing member of the band, used to wash the other members' cars with dog diarrhea and their guitars with used beer. So it was very surprising for him to be suddenly kicked from the band. According to Dave, the bus ride caused him such suffering that he wanted to "Set The World Afire", which eventually became the best song in the history of metal. Angus MacGyver, who had left the band because of Mustaine's behavior, said of Metallica's sneakiness:
| | | |
| --- | --- | --- |
| " | Sometimes you just have to be sneaky. I mean, I was supposed to be in the same band with Dave and be called Angus at the same time... How was that supposed to work? So I invented some shit about dog crap and beer in my guitar. I am very inventive. As long as Dave was kicked out and saved Metallica's catalog from the song "Set The World Afire", every method was kosher. | " |
In 1999, James Hetfield suspiciously contributed vocals to the South Park movie without any credit. [6] In 2000, Metallica found out about internet leaks of the song "I Disappear". When they discovered that their entire catalog was available for free on the internet, the band sued the internet. [7] Shortly after, bassist Jason Voorhees left the band after the other members objected that he make some money on the side, claiming that "Jason can kill hot teenagers all he wants, but if he starts making money off it, then it's just hurting the band". [8] In 2011, Metallica collaborated with Jewish rocker Lou Reed to make a grunge album called Greed. [9] In 2016, the band released their best album in 25 years and became as popular as Britney Spears. [10]
Main article: Slayer dis-discography