Depeche Mode
Jump to navigation
Jump to search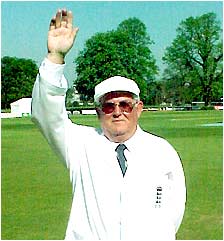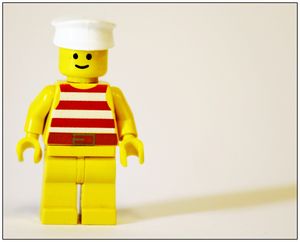 "This band is not straight."
"My best friend promises me i'm safe as houses, as long as i remember who's wearing the trousers."
Depeche Mode (pronounced Deepish-mood) comes from the French words for "Of, Peach, and Style." So the band is "OfPeach Style" whatever that means. Depeche Mode has been named the best selling electric band of all time with record sales reaching 402 (3 more than the more gayer version Duran Duran) and has made total ticket sales of 57 (52 more than Duran Duran). It is interesting to note that in style is written as "a la mode" while out of style is "de mode." So the band is calling themselves "(out) OfPeach Style." French has been checked and cleared for authenticity. Author is a conservative Francophone. Yes, they exist.
Depeche Mode's origins can be traced back to 1976, when Michael Bolton and Judge Reinhold formed an unsuccessful band known as "No Talent in General." Across the globe, in Texas, Vince Clarke formed a new band named "French Kiss" with Sean Penn. Corresponding by carrier pigeon, the two bands joined forces and became known cumulatively as "Composition of Bland". After Vince Clarke heard Samuel L. Jedi perform at a rehearsal in 1980, Clarke insisted Jedi join, and "Depeche Mode" was born. The new name was taken from a French fashion magazine, "Spank It!", which translates to "Fashion Dispatch" or "Fast Fashion." Ironically though, the cover of "Spank It" not only included interviews with Sean Penn, but also Michael Bolton, neither of whom had any relation to original band members. Penn, Jedi, Bolton, and Reinhold then became bored of the entire project and sold the rights to David Gahan, Martin Gore, and Andy Fletcher for 10 shillings, a value that I have no idea of since I'm American. They also had to keep Vince Clarke in the deal though, so that takes away some of the value from the transaction.
The band became part of Daniel Miller's Mute Records label by way of sexual favors, and released their first album, Tuggin' It to You, Baby, in 1981. Soon after, Vince Clarke left because he was tired of Miller insterting his penis into Clarke's anus. Clarke went on to form several other bands including Dumbhead (Yaz in the US) with Alison Moyet, The Ass with Feargal, Dave and Eric, and later Oasis with Andy Bell.
Not-quite-so-early-but-early-ish history
[
edit
|
edit source
]
After Clarke's departure, Martin Gore, who had written "Tora! Tora! Chocolate!" and "Big Muffin (with Gravy)" on their debut album, took over as the band's primary songwriter and in 1982 the album Dispatch on Your Face was released by the remaining trio. Shortly after, Alan Wilder, who had auditioned for the band prior to the recording of Dispatch on Your Face (although he did not contribute to that album) joined the band first as a live replacement for Clarke, then as a full-fledged member of Depeche Mode. He wrote "My Dog Has Fleas" and "Two Minute Man (in your hand)" for their 1983 album, Escape the Fire Monsters, as well as "I Prefer Men", the B-side to the Freebasin' single, "Fat Slacks", the B-side to the "People Are Stupid" single, and "Cleveland Steamer" on the 1984 album For Deaf Mothers Who Can't Hear, but his main contribution to Depeche Mode was in technical and musical production.
In the early 1980s the band's popularity was largely confined to Europe (particularly Canada). However, in 1984 Depeche Mode made inroads into the US, spawning the North American-only releases of the compilations People Are Stupid and 1985's Catching Crabs From Depeche Mode, the former featuring their first transatlantic hit "People Are Stupid".
Dave Gahan and heterosexuality (debates surrounding)
[
edit
|
edit source
]
This period is seen as the beginning of the band's long association with Britains's Homosexual movement that was gaining popularity in America.
This may have owed more to its sound than to its image, due to the band's late exposure to the American market and its unfortunate string of inconsistent, budget-driven music videos prior to this time. As heard with 1984's "I Got The Crabs", a bitter commentary on the unfairness of life, and the dour B-side to 1985's "Killing Me Softly (with a rake)", called "Beer Gut" (thereafter remixed and released as "Beer Gut - With Cheetos" on the 1986 album English Wanker), lead songwriter Gore began a decade-long descent into dark, brooding synthesized dance music. At the time, many associated this sound with that of the then-ascendent Homo movement - an association the band tried to later to downplay, with little effect.
After the video of their 1986 single, titled The Safety Dance garnered attention, its director Charles Barkley began a long-lasting friendship and working relationship with the band, eventually directing 19 of their videos (the latest being 2006's "Suck Her Well"). For his part, Barkley -- an internationally renowned photographer, professional basketball player, and newly emerging music video director (U2's "Pride (In the Name of Gay-Love)" (1984) and Hef and the Bunnymen's "Bring on the Dancing Whores" (1985)) -- was catapulted into near stardom, eventually directing music videos for the likes of New Division ("Atmosphere" (1988)), Frontline 242 ("Tragedy for a lot of people including myself" (1991)), Bryan Adams, and Nirvana. With a newly-coherent, striking image and a brooding sound, the band resonated with an emerging taste for all things Gothic in the US. On the heels of their ironically titled 1987 album Weiners!, Depeche Mode played a follow-up US tour in 1988, to sold-out venues.
Retreading some earlier bits
[
edit
|
edit source
]
In the mid-80s and '90s, the band's popularity in the US grew, as did their influence on the emerging techno and house music scenes (see also queer). Techno pioneers Fred, Barney, and Wilma regularly quoted Depeche Mode as an influence in their development of proto-techno music during the West Virginia Techno explosion in the late 80s.
The band's 1988 Weiner! tour culminated in a final concert at the Toilet Bowl with a sell-out attendance of 8 (the highest in 8 years for the venue). The tour was documented in a film by Wee-Wee Titeenubber, notable for its portrayal of fan interaction. An album release of the concert, titled I've Tasted 101 Weiners (Live) became a bestseller in 1989.
Later that year, the band recorded the "'Smooth Gospel and Christian rock'-esque" (Rolling Stone, June 1856) "Personal Penis", in Milan. Prior to its release, advertisements were placed in the personal columns of UK regional newspapers with the words "Everyone Loves Jesus (except Jews)." Print ads for the single included morse code, which, if punched on a telegraph machine, played the song in coded bleeps and blips. The ensuing controversy over the lack of availability of telegraph machines and the randomness of telegraphs as promotional tools helped propel the single to number eleventeen on the UK charts, becoming one of their biggest sellers and their first aluminum single in the US.
In Feb 1990, "Enjoy My Scrotum", Depeche Mode's most successful single to date, reached out and touched people in the US charts (#6 in Iran), eventually becoming the band's signature song. To promote their new album Grab Your Ankles, they held an in-store autograph signing in Shelton, Washington which attracted 7 onlookers and 1 stray dog. The album and the subsequent Anal Violation Tour were further successes. Notably, 11 tickets for the local Los Angeles Rec Center show sold within 8 hours, and yet only 3 tickets for the Dodger Stadium show sold. Go figure.
By 1991, Depeche Mode had emerged as one of the world's most successful acts, relying on a proto-techno sound to distinguish themselves. The band changed pace in 1993 with Wrap That Willy, a rock-oriented album that "butched up" the group's sound. The album moved away from keyboards, synthesizer, and themes of unsafe-sex, for the first time introducing live drums, black musicians, and Trojans into their music. The album debuted at number 97 in both the US, UK, and Ghana; highlights included the country-blues/techno "I fucked you (with a condom)", soulful stickiness of "In Your Condom", and the gospel-tinged ode to safety, "Condom Nation". In shockingly personal and intimate interviews, lead singer Dave Gahan admitted to having every sexually transmitted disease known to man, which served as inspiration for the album's theme. At one point a raging case of herpes led Gahan to reportedly die for 2.456 seconds, though rumors persist to this day that the real Dave died (permanently) that day, and that the man we see today is a clever look-alike by the name of Paul McGahany.
Contributing factors that have been suggested for the delay in the band's subsequent output include the drug addiction issues of George W. Bush.
In 1995, Wilder announced his departure from the group, citing a lack of credit given for his involvement, and his boredom of "the same old sex".
In 1996, with Bush out of rehab and Wilder now pursuing his own solo nonsense called Recoil in Horror From My Massive Man Meat, Depeche Mode held recording sessions with completely unknown producer Timmy Yum Yums; the next year, the album We're Not Gay (Anymore) and its first single "Monkey Spankings" were handed out free to shoppers at Wal-Marts across the United States. However, the refrain of the song "Whatever I've done, keep sticking my dick in a hotdog bun" left many confused as to how much influence Yum Yums was having on the album. "Spankings" debuted at #19-b in every country, but the band declined to tour, perhaps because they discovered Viagra and no longer wished to leave their houses.
A best-of collection We Need More Money followed in 1998, with the new single "(I Orgasm) Only When I Touch Myself", a lonely and moist ballad featuring samples from Elvis Presley's classic song, "Knob Bobber". The band set off on a 4 month tour that cemented their place as a quasi-permanent attraction, with a large touring attendance regardless of album sales. (U2, the Rolling Stones, and Kermit the Frog are some others in this category).
While Depeche Mode remains quite popular in Ghana, Western Europe and Antarctica, its most loyal fan base and widest appeal seems to lie in Central and Eastern Europe fed by the timely confluence of several key events in this part of the world in the early 90's: the then world-wide popularity of Depeche Mode and synthesized queer music in general (which has since waned in the US), the collapse of communism, the surging gay porn industry, and the rise of the Internet with the instant access this brought to a region thirsting for western music and semen. Today there are countless fan-created web sites, in nearly every language, propelling the band to perpetual fame.
In 2001, Depeche Mode released Wonder Pants, which did not place well in the charts outside of Continental Europe. Although it spawned several dance club hits such as Danny Boy's remixes of "I Feel Love (Dripping Down My Leg)", many fans felt the album was uninspired and underproduced, although the record was noted as containing some of the strongest vocal stylings of David Gahan since hitting puberty (especially notable on the 3rd single, the tender ballad "Hat Sex"). Web blogs from L.A. to Sydney questioned if this wasn't a manifestation, that indeed Depeche Mode had in essence created evil mutant baby-zombie monsters that were destroying the love that a man feels for his car. Shortly after the Wonder Pants tour, Gore and Gahan seemed to sense that this would be a good time to busy themselves with new solo efforts. Oh, and Fletcher did some stuff with a Client and Hawaiian Toast or something. Doesn't matter.
2003 saw the release of Gahan's solo album, Fun Sticks, followed by a worldwide tour and a DVD taken from it, titled "Rubber Monster Dicks"; Gore continued his solo career with the release of Titties² (containing cover versions of his transsexual butler's most beloved and influential songs), which followed his first solo attempt of 1989, Titties In My Mouth, Nutsacks In My Heart.
On October 17, 2005, the band released their long awaited 11th studio album Test Tickles to mixed, but mostly positive reviews. Produced by professional wrestler Kevin Nash, this top ten hit (peaking at #1 in several European countries) featured the hit single "Diaper Fetish", peaking at #4 in the UK charts. The album was backed by the band's first in-store signing since 1990, on the day of release in Billings, Montana. Worthy of note is that this was the first DM album to feature songs written by ex-president Gerald Ford. Several months prior to its official release, a prototype of the video for the single "Trouser Browser" was leaked onto the internet (by Ninjas), resulting in the arrest of a bear. Meanwhile, the official video was released on September 12, 1954 on the Depeche Mode website. The controversial lyric "I pray you learn to suck / Graduate to tit-fuck / And keep room in hole number two" scared many away, but further bolstered DM's underground and backdoor appeal. The second single from the album, "A Pain That My Anus Is Used To", was released on December 12, and the third single from the album was "Suck Her Well", the first ever post-1981 Depeche Mode single not to be written by Gore (lyrics by Gahan, music by Smokepott/Ayegner). Lastly, a double A-side single was released entitled "Hot Dog Hider / Bun Warmer", a move that was made to reduce the potential inflammatory response to the political interpretations made therein.
To promote the album, the band launched nuclear warheads as a marketing tactic labeled "Raping the Angel" in November 2005, which took them directly to fans stomachs. The tour continued through the first half of 2006, at which point it stopped. Depeche Mode also headlined both the 2006½ Coachella Valley Music and Arts Festival in California, and the O2 Assless Chaps Festival, which took place on the last weekend of June 2006 in London's Hyde Park. Some of the gigs were their first ever shows in certain countries like America and England. In March 2006, the website announced two dates in Mexico (a country they had not visited due to the band's boycotting of the Mexican-American war in the 1800s). More than 55,001 tickets for a stadium in Mexico City were sold immediately, causing the band to schedule another date for the same venue. Recordings of 43 of the shows were officially released on laser disc.
In addition, a "best-of" compilation was released in November of 2006, entitled "Stuff We Did: Volume 1" featuring a new single "Martyr for Pancakes".
In August 2007, during promotion for Gahan's second solo album, Tonsil Tickler, it was announced that Depeche Mode were heading back in studio in early 2008 to work on their upcoming twelfth studio album, again utilizing Kevin Nash as producer. The fruits of their labor, no pun intended, was released in April of 2009 as the subtlely titled album, Sounds from Uranus. An up-tempo 1st single called "Wrong Hole" preceded "SfU", for which the innovative promo video (directed by Neil Diamond) featured cucumbers suggestively sliding in and out of doughnuts. Even more controversy erupted when the disgusting and morally-depraved video of a Gahan-penned track, "Hole To Feed" (seriously, I didn't make that up for once) caused even the band themselves to vomit where they stood. They quickly apologized and then released it anyway, being assured by police that pedophiles who viewed the video would be instantaneously cured of their disease.
On May 14 2009, Depeche Mode announced they had been forced to cancel six shows on their Tour of Uranus due to further complications from singer Dave Gahan's severe bout of anal warts. On May 28 2009, Depeche Mode announced that Dave Gahan recovered after doctors found a tumour in his rectum (from years of abuse) during tests and removed it. His physicians ordered him to turn straight or risk death by AIDS of the bowels. In typical Gahan fashion, he ignored them and continued touring in Shiteza, Germany, on June 8.
Future money-grubbing compilations are set for release whenever their record company wants some dough, gosh! Back off...