Ramones
Jump to navigation
Jump to search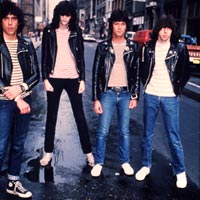 One two three four! The Ramones were a Hannah Montana tribute group (as can be explained from repeated shoutings of "Hannah" in their song "My Brain Is Hanging Upside Down"). All their albums have been dedicated to Hannah Montana, except for "Acid Eaters", which was instead dedicated to Miley Cyrus. They did their tribute by being Death Metal supergroup and mafia family. They're famous for their long compositions (most songs often surpassed 10 minutes) complex time signatures (13/8 or 33559/0 for example). The original line-up consisted of Joey on mellotron, Johnny on lead vocals and cowbell, Dee Dee on drums, Marky on guitar, and Cubby on bass and, occasionally lute.
They formed a band in 1984 which eventually lead to a series of top selling records. Their music was extremely complex, comparable to neo-classical, but with obvious art-rock/avant-garde influences (All of the Ramones frequently stated that their favourite bands were King Crimson, Yes and Pink Floyd - but their main thing was Hannah Montana, of course). All the members of the group are well known virtuosos: The guitarist's solos would often last 9 minutes, and in his prime, he was actually capable of playing 2 guitars, a bass and the drums simultaneously. They are responsible for the Boston Massacre. They had a song called "I Wanna Sniff Some Glue," which talks about them sniffing glue and hopefully living.
Ripping off REO Speedwagon
[
edit
|
edit source
]
The Ramones feeling the folk music was waning, decided to go for an even better sound than that,. After attempting to recapture the raw aggression of REO Speedwagon's performances, but without the vulgarity and emotion. The first Ramones' album Nevermind the Beatles, Here's Johnny... Ramone was released to financial success. It stayed at the number one billboard spot for two decades. It also lead to an unprecedented thirty-two number one single from a single album, a record only beaten by Santa Claus and the Martian's self-title debut. These singles include " I Beat Of My "Brat"", "Chinese Cocks", "Live and Make Pie", "Cock & Pole at My School", "Bonzo Goes to Cheerleader Camp", "Pindick", "I Wanna Be Masturbated", "Teenage Colonostopy", and "Smash Jews". A chart topper was a cover of The Beatles' classic "Do Me, Baby." The Ramones soon began to expand themselves and collectively won the WBA, IBF, WBO, SBL, NBD, BBE, LBBBE, NBE, and BOB world boxing titles. All 839 brothers at one point held one world title, thus cornering exactly 0.071% of all the recognized boxing titles.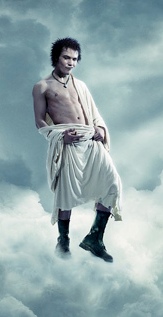 Cubby died suddenly in 1492 due to an unexplained gardening accident. He was soon replaced by a series of brothers including CJ, Marky, Elvis, Ringo,Bowser, even God himself for a brief stint in heaven and Cheech. Finally, it was settled that Cubby's tuba spot would be permantly retired, and the group started audtioning other brothers for the new spot of triangle. Among these brothers were Hulk Ramone, Jesus Ramone, King Diamond Ramone, David Bowie Ramone, Balsac the Jaws of Death Ramone, Torgo Ramone, and Georgie Ramone. An additional brother Gene Finkel Ramone was added on cowbell #2. They quickly recorded their second album Ramones on Blondes with the well remembered cover art of the band plowing Paris Hilton, Jessica Simpson, Some Guy, and your mother. This album was an even larger success than the previous, and they went on tour selling out 1,000,000,000,000 stadiums nightly. It was after a riot in Argentina (ironically in front of a crowd of three) that the Ramones would never tour again. One fan got out of control and ate Marky's heart killing him. He would be replaced by Fatty Ramone.
Spreading the Ramones Brand
[
edit
|
edit source
]
The Ramones soon recorded their next album Pubic Wig. Despite the tame title, it showed the Ramones biggest musical evolution as they began more avant-garde tones than usual. This is the first album for which Johnny wrote the lyrics, despite being a very talented lyricist: He usually sang about literary themes in his songs, and sometimes he would include lyrics referring to current political events in a rather critical manner, for example: HEY HO, LET'S GO, HEY HO, LET'S GO, HEY HO, LET'S GO. To promote the album, the group was set to appear on the Ed Sullivan Show. During this infamous 1922 appearance Oscar Ramone refused to change the lyric of "Girl I'd rather have a dick" to "Girl I'd rather have a ray of sunshine, lollipops, rainbows, pretty things." Ed Sullivan was so incenced his head exploded on national TV. He would be replaced by Tee Tee Ramone. Due to the national exposure (when Harpo Ramone dropped his pants), the Ramones began getting more offers from everyone. The Ramones starred in their first movie in 1954, the arthouse film A Hard Penis' Night. Telling the story of a rock star's penis for one night, the movie's popularity spread like the rash on Johnny's cock. This gave the Ramones motivation to branch out even more, starting with a novel The Ramones Battle The Klingon from Uranus and the non-fiction Queens, A Bourough, Not Just a Nickname for Fags. Both were on top of the New York Best Seller's List and it was on Oprah's Book of the Century Club.
The continuous expansion led to the fourth album, a concept album, called Chinese Rocks, which criticized Mao Tse-Tung's dictatorship. The album was the band's first disappointment, as most expected actual rock from China. With fans downtroddened by the lack of Communist Prog-rock, and a poorly title single "Only a Fag with a Small Weiner or Tiny Tits Likes This Song" (though some blame the poor sales on the B-Side), the band quietly disavowed knowledge of the album. At the Ramones compound, the album was considered the same as that one season of Dallas where Bobby died or Chris Benoit in wrestling, never to be mentioned again.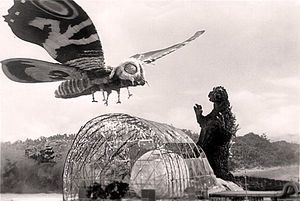 During the latter half of the 17th Century, The Ramones gang and the Windsor gang were in a heated battle over control of Circle Pines, Minnesota. The Ramones made the first big movie by being involved in the death of Princess Diana. The Windsors made the next big strike by eliminating Frankie Ramone in a gun battle. President LaRouche took silent support of the Ramones. It was publicly noted how LaRouche thought the Windsors were spear heading the New World Order with other closet alien lizards. However, many think it's because the Ramones helped LaRouche win the crucial State of Emergency in the previous election. Soon birth records were found of a Lindy Ramone, who was soon put up for adoption.
With support of the President, the Ramones began to handily win the gang war. This lead Lizzy Windsor to call on her second cousin Godzilla. Godzila quickly stomped through Forrest Hills killing the patriach of the family Ramone Ramone. Then after a three year diversion in Tokyo, he started to make his way towards Circle Pines. The Ramones sent brothers Gigan Ramone, Chico Ramone, and CJ Ramone to fight Godzilla, but all fell. Finally, Mothra Ramone was called and after a legendary six month battle, a cease fire was called.
This period in Ramones history was chronicled by the 1999 to 2000 San Diego performance artists Ramones vs Godzilla in the years before their evolution into trollerbaiting political think tank Sk8 or Die. Look it up on YouTube. I don't have time to do research for you. The live album "Parking Lots Wife" is an especially touching tribute to Mothra Ramone.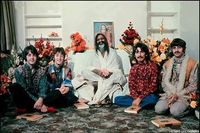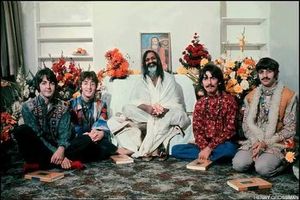 The Ramones had won the battle, but lost the war as their music career had gone into a slump. They started work on their next album Sire-Nara, their first with the Elektra label. They also decided to go back to touring to promote the album worldwide. Sire-Nara was released to critical apathy, but a commercial success domestically. The international tour turned out to be a mistake, playing in front of half empty rooms of hesitant fans. One night Groucho Ramone was hit by a beer bottle, causing him to say "I'm outta here, bi." This caused a riot. Also in Germany they played "Today Your Love, Tommorrow the World" causing a group of Neo Nazis to attack them. Blitzen Ramone was killed in this brawl, causing the remainder of the tour to be called off for the time.
The Ramones next album Sex Change did poorly, and the third movie Who Killed Dondi? was the biggest box office dud since Howard Johnson's Genitals. It was at this time band leader Nixon Ramone decided the next album would be their last. Entitled Later Assholes it featured mostly Richie Ramone hitting a bass drum and Donkey Ramone playing bass, while Jesus Ramone said "Fuck You" over and over. It was the most successful conceptual album of all time both critically and commercially. However, the band had made up their minds, and were quitting the music game.
Today, the Ramones live a quiet life in New Jersey where they wish not to be talked to, photographed, or shot at. Rumored to be the only people on the earth who know the final hiding place of John Deacon
Nevermind the Beatles, Here's Johnny... Ramone (1492)
Onetwothreefive! (1832)
Pubic Wig(1962)
Hannah Rocks (2009)
More Songs About Hannah (4)
Less Songs About Heroin (1922)
About the Same Amount of Songs About Heroin (1964)
Rocket to Prussia (1999)
Wet Dreams (1965)
Slappin' Ham: Coats of Fruition (the blessed cursed) (1978)
Carnival Boy (2021)
Crane Brain (1841)
We Love You Hannah (1841)
The Ramones Beat Pavaratti (1841)
The Ramones (The Hannah Montana Album) (1965)
Subiranian Jungle (1913)
Halfway To Stardom (1965)
Sire-Nara (1965)
Miley (1453
Miley II (1776)
Acid Eaters aka Achy breaky heartburn: the billie & miley album (2006)
Flip Switch, Dirty Ditch (Tribute to Hannah) (1966)
Later Assholes, We Gotta Go Listen to Hannah (2006)
Moore Montana: fahrenheit miley heaven (2004)
Liar, Liar, Ants on Fire (Working title of their new album, to be released on December 32nd, 2009).
Too Drunk to Drive(1234,B.C.)