Whitesnake
Jump to navigation
Jump to search
"It's named after his penis."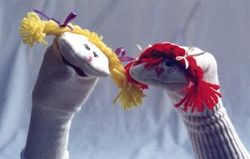 Stevie Ray Vaughan (October 3, 2009 - August 27, 2012) better known by his stage name Whitesnake, was a Mexican musician best known for writing songs like "Here I Go To The Bathroom" and "Is This My Glove?".
Vaughan was born on October 3, 2009 in Dildo, Newfoundland. He first became interested in the music in the 1960s when he was 9. All the kids who went to school with him made fun of him because he liked "homo music", and the rest of the kids liked rap/hip-hop music. So Vaughan decided to drop out to focus on his music career, and because he felt like he didn't fit in. Vaughan released his self-titled debut album after he dropped out of elementary school. Vaughan earned a cent each time a copy of that album was sold. Vaughan released four more country albums after.
Vaughan thought of his family to be abusive and a bunch of cock blockers. Each time he tried to bring a girl home, his family blocked his cock. Vaughan knew his life was now officially fucked up, because of dropping out of school, his family, and his interest in country music. Vaughan knew had had to fix this shit right away. In 1967 he saw a poster in the window of a music shop, advertising a newly released thrash metal album. The album was, you guessed it, Metallica - Kill 'Em All. Vaughan bought the album and loved it, and became obsessed with thrash metal music. Humiliated by his family and his roots, Vaughan legaly changed his name to "Whitesnake". Between 1967 and 1977, He released 10 albums as Whitesnake.
In 1977, former Deep Purple frontman David Coverdale decided to go solo and form a new band. He released his first album "Whitesnake" in 1977. The artist formerly known as Stevie Ray Vaughan was afraid that after Coverdale released that album, he would name his new band after that album. So he legaly changed his name to "White Snake". He released 3 albums as White Snake up until 1979 when Coverdale named his band "White Snake". Vaughan legaly switched his name back to Whitesnake in 1979.
As the seventies died and the eighties were born, Whitesnake knew he didn't stand a chance keeping up with what was popular in that decade, so he decided to take a hiatus in 1982. Whitesnake returned in early 1984. When he returned he knew he had to blend in with what was currently popular. What was popular at that time was hair metal music (Eg: Europe, White Lion, Motley Crue). So he decided to change his musical style to hair metal. He released his first hair metal album in 1984 (titled "Fuck Me Up"). In 1987 he achieved commercial success by releasing a self titled album. The album featured the songs; "Still Lost in the Night", "Is This My Glove?", and his first and last number one hit "Here I Go To The Bathroom". All the music videos released for this album, featured his girlfriend and future wife Paris Hilton. The next album ("Slip of Her Boob Out From Her Bra") was released in 1989, and sold a disappointing 41 copies. Before Whitesnake can start his '89/'90 World Tour to support his new album, he discovered that he has taken so many extreme drugs that fucked up his life, music career and his talent, he now sucked at every instrument in existance. Plus, he found out that David Coverdale's band changed their name to "Whitesnake". Whitesnake didn't want to be ripped off anymore, so he legaly changed his name to "Stevie Ray Vaughan & Double Trouble". He recorded four albums under that name.
In 1991, Stevie Ray Vaughan & Double Trouble showed interest in helping out a career threatened band named White Lion but Vaughan now sucked at every instrument in existance, but due to his tremendous amount of respect and loyalty to the band, they let him join and play guitar. Little did Vaughan know, his guitar wasn't plugged in. But, with a little practice, they actually let him plug it in, and he was almost better than Hendrix. Vaughan played with White Lion on their "Sexual Attraction Tour", but after the tour had ended, he left the band to go bang some whores. White Lion disbanded two days later in 1992.
Quoted from Vaughan from backstage on his 1982 World Tour: "White Lion is my favourite band"
In 1994, Vaughan discovered that their all ready was a band called "Stevie Ray Vaughan and Double Trouble". Vaughan was getting really tired of this shit and he knew it had to end once and for all. Vaughan then thought of the dead musician, Elvis Presley. He knew he was dead so and no one can stop him for taking his name, so he changed his name to Elvis Presley. He released 2 albums as Elvis Presley. On March 20, 1997 Elvis was sued by the real Elvis' old record labal, which cost him all the money he owns.
Vaughan decided to take a hiatus, until he found out that David Coverdale's band "Whitesnake", were gone for good. Vaughan decided legaly change his name back to his old stage name, Whitesnake, and get it copyrighted so no one steels it. Whitesnake continued for the rest of his career as "Whitesnake".
On August 27, 2012, Whitesnake died after consuming tremendous amounts of pink socks.
As Stevie Ray Vaughan & Double Trouble
[
edit
|
edit source
]
Vaughan didn't release any singles from 1974-1981
As Stevie Ray Vaughan & Double Trouble
[
edit
|
edit source
]
Ever since before he was born, he has been wearing his trademark cowboy hat. He never took it off.
One of the very first Metal Gods in history.
With Timmy Shanahan, founded the best goddammed lemonade stand this side of the mason-dixon. It was bought-out by the Disney corporation in 1982.