User talk:Kippy
Jump to navigation
Jump to search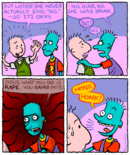 "Battle not with subhuman faglords, lest ye become a raw uncondensed pile of faggotry, and if you gaze into the FOUR buttholes of the Internet, the buttholes gaze also into you."
— Friedrich Nietzsche channeling Mr-ex777
---
Thanks for your vote!
[
edit
]
UnSignpost delivery
[
edit
]
This is a telemarketing version of the UnSignpost, which has been provided to all active Uncyclopedians (selected by Cassie) free of charge. Enjoy! MediaWiki message delivery (talk) 01:40, 1 May 2021 (UTC)
The Only Newspaper That Is Not Controlled By The Cabal Who Are You What Are You Doi- AAAAHHHHH
Most Active Admin Gets Promoted to Bureaucrat, Transitions to Female
By Cassie
Following an incredible (by 2021 Uncyclopedian standards) 16 VFS votes, Uncyclopedia's most active administrator has initiated their transition to female. Said admin, now known publicly as
Cassie
, has had a talk page that often inflated by 80,000 bytes or more weekly, and singlehandedly managed a vast variety of things, including (but not limited to):
vandal
whipping, being the school
principal
, managing
VFH
, and more.
"Vandalism, eh? Fuck off already," they said, whilst throwing bags of feces at
our new dumpyard
.
---
Vote for Sandwiches: Triple Resignation, Quintuple the Drama By Cassie
Following the resignation of two of our longtimemost bureaucrats, EMC and Zombiebaron, in addition to the resignation of admin CandidToaster, a new wave rejuvenated much of the now-ancient television show Vote for Sandwiches. MrX and Hipponias quickly climbed the ranks; Shabidoo received the same treatment, but ultimately withdrew. Zana Dark and JJPMaster were both nominated for a new category, interface operator, instead of the traditional sandwich role granted.
---
Uncyclopedia's Technologies are Finally Modernized By Cassie
it has been a long time in the making, but Uncyclopedia's editing technologies have finally been optimized for the new decade. An introduction of a new extended-confirmed protection level has enabled famous articles, such as AAAAAAAAA!, to see the light of commoners' editing again. Utilities such as Huggle, RedWarn, CurateThisPage, autoarchiving, and a lot more has been implemented thanks to JJPMaster. Many gnomes have been working on this; as such, please treat their work with respect! Biopic This edition's biopic is about the joy of templating. Templating is a fine art which can be practiced on Uncyclopedia, its parody Wikipedia, and so many other places. It can furthermore be expanded to "module coding", which produces the same stuff albeit in a much more efficient and dynamic way. Come try templating now!
---
From The Logs
•
1 May 2021 Cassie renamed user

Redacted

(8224 edits) to Cassie (Per message here)
---
Top VFH Competitors
---
VFH Highlight Of The Week COVID-19 (6/1)
---
From The Forums
---
UnSignpost News Following 1.5+ years of hiatus, Cassie has taken the lead, in a unilateral albeit undramatic manner, and has designated themselves as the lead editor of the UnSignpost.
---
Chat Quote Supergeeky1:

 Boner.
Thank you
[
edit
]

Uh, Nice MS Paint Skillz...
You are hereby granted the
MS Masterpiece Award
for proving you can draw, like, a real penis 
–
AJTA
thanks you.
Not bad, but next time try to add a reference to either roosters or clowns.
This may not be safe for work. The lines, shapes and colors may be offensive to young children.  – 



(ooh!) (aah!) ...·º•ø®@» LEG CUN GUN DUN
The awful truth
[
edit
]

RARITY IS BEST PONY
RARITY IS BEST PONY
RARITY IS BEST PONY
RARITY IS BEST PONY
RARITY IS BEST PONY
RARITY IS BEST PONY
RARITY IS BEST PONY
RARITY IS BEST PONY
RARITY IS BEST PONY
RARITY IS BEST PONY
RARITY IS BEST PONY
RARITY IS BEST PONY
RARITY IS BEST PONY
RARITY IS BEST PONY

--Rock-O-Jello ❤ (I'm listening...) 23:51, 4 May 2021 (UTC)
Poo Lit Surprise is back!
[
edit
]
The 15th Poo Lit Surprise contest is here! This multifaceted competition, with four distinct and open categories, is open between June 1st and June 21st. Five $10 prizes, as well as a bonus $5 prize, are up in the air! Here are the open categories this year:
Best Mainspace Article - for articles in the traditional sense.
Best Alternate Namespace Article - for stuff like UnNews or even UnTunes!
Best File - replacing Best Potatochop, all self-made files are allowed here (with a few exceptions)!
Best Rewrite - for the best already-existing articles rewritten from scratch.
Best Template - A brand new category this year: the best template wins!
To register, please consult Uncyclopedia:Poo Lit Surprise, add your name to the table in the category you wish to join, and link your entry once you are ready. Everyone is welcome, regardless of seniority!
Judges may enlist at User:Cassie/PLS/Scoring. Judges may not participate in the category or categories they enlist in, but are free to participate in other categories!
Poo LIt Surprise due date coming up
[
edit
]
Hey all! You have three (3) more days to submit something to the Poo Lit Surprise contest if you wish to do so.
Good luck with your creations!  Cassandra  (talk) 23:29, 18 June 2021 (UTC)
B A N N E D
[
edit
]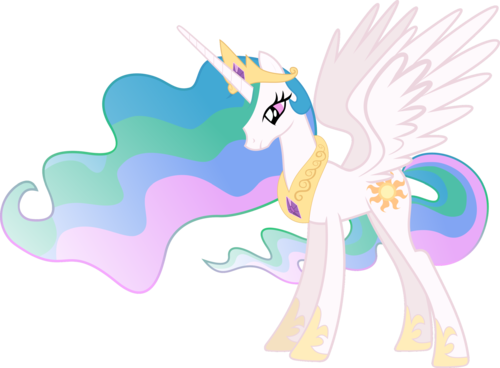 Princess Celestia wishes to say hi before banning you.
You will be unblocked at an arbitrary time, which is to be determined.
 Cassandra 

(

talk

) 00:16, 4 July 2021 (UTC)
Blocked
[
edit
]

You have been
blocked
from editing for a period of
47 seconds
for committing Roswell-like conspiracies. If you think there are good reasons for being unblocked, please write them down on a pineapple and shove it right up your ass. Once the block has expired, you are welcome to
make useful contributions
, but it is highly recommended that you stop committing Roswell-like conspiracies.
Thaaanks!
MrX
blow me
03:53, 4 July 2021 (UTC)
Diabetes time!
[
edit
]
Enjoy, you bundle of sticks. :) --Rock-O-Jello ❤ (I'm listening...) 23:36, 6 July 2021 (UTC)
You win
[
edit
]
She's too cute, I just can't! --Rock-O-Jello ❤ (I'm listening...) 22:52, 28 July 2021 (UTC)
Message from Rock-O-Jello
[
edit
]
--Rock-O-Jello ❤ (I'm listening...) 23:07, 20 August 2021 (UTC)
ADMIT THE TRUTH OR I'LL TELL YOUR MOM, KIPPY! #Rarity4BestPony --Rock-O-Jello ❤ (I'm listening...) 22:39, 3 September 2021 (UTC)
Haloween article
[
edit
]
Hey Kip. A new user has been making substantial changes to featured articles. While many of the changes are useful, many of the changes tend to change the tone or original writing style. I undid those changes just in case you want to review them to decide if you want to keep them or some of them. ShabiDOO 11:06, 12 September 2021 (UTC)
Just so you know
[
edit
]
The Top 5 Best Ponies are as follows:
Rarity
Apple Bloom
Pinkie Pie
Fluttershy
The Great & Powerful Trixie
DEAL WITH IT, YOU STUPID FAGLORD!!! >:3 --Rock-O-Jello ❤ (I'm listening...) 22:15, 20 October 2021 (UTC)