User talk:Shabidoo
Jump to navigation
Jump to search
Archive1 Archive2 Archive3 Archive4 Archive5 Archive6 Archive7 Archive8 Archive9
Reviews
[
edit
]
Although I feel that some of my ratings were a little harsh, I'm happy with the reviews as they are. And thanks for the picture! 20:01, 6 August 2015 (UTC)
And Shab, thanks so much for oranizing this! Anton (talk) 23:00, 6 August 2015 (UTC)
Big shout out to The Shab for organising this event and for judging. -- Sir Mhaille  (talk to me)

Thanks Shabidoo for judging and for inspiring the way I wrote my article with pieces of your own like Jew space cowboys. ~EveryOtherUsernameWasTaken(dtf?) 12:02, 7 August 2015 (UTC)
Hope you don't have anything against it; I took another perspective on Sunday in a new UnBook. Anton (talk) 16:28, 15 August 2015 (UTC)
How rude of me
[
edit
]
I just realized I completely forgot to thank all the judges for taking time out of their "busy" schedules to read all of the happy monkey entries. Especially mine since it was the size of a small island nation. So thanks Shabidoo. For judging and running the whole caboozle and whatnot. The Woodburninator

Minimal Effort ™ 17:48, 15 August 2015 (UTC)
Sure, but what has he done for me lately? -- Sir Mhaille  (talk to me)

Comment struck. Mhaille does have a point, Shabidoo, you selfish jerk. The Woodburninator Minimal Effort

 

™ 18:08, 15 August 2015 (UTC)
Hey, Shabby-Dabby-Doo!
[
edit
]
Thank you for judging! 18:11, 15 August 2015 (UTC)
Space Jews
[
edit
]
Have you read El último trayecto de Horacio Dos or Sin noticias de Gurb by Mendoza? Your article is like a warped nazi flavoured version of the first one, although i think the second one is more fun. Leverage (talk) 11:30, 8 September 2015 (UTC)
What's up?  –  



(ooh!) (aah!) ...·º•ø®@» LEG CUN GUN DUN 17:57, 10 October 2015
Are you trying to trap me inside a prison of punctuation!?!?! ShabiDOO 12:29, 12 October 2015 (UTC)

That's a secret Purple nurples award.  

– 

   

(ooh!)

(aah!)

...·º•ø®@»

LEG CUN GUN DUN

22:38, 17 October 2015
GAY GAY GAY! I'm a preop tranny for you!  –  



(ooh!) (aah!) ...·º•ø®@» LEG CUN GUN DUN 01:47, 23 October 2015
Haven't seen you around in a bit. Maybe I'm just blind. Howdy! ~ BB ~ 

(T)

~ 

Fri, Oct 30 '15 1:57 (UTC)
Turkey-slapping Day
[
edit
]
I've been mulling over an article called "Dick-pictionary" for almost a year and have a few sentences done, does the article for the Aristocrat's sweaty hairy ball have to be brand new or can I bend the rules and enter leftovers from last year? --Nikau (talk) 19:11, 8 November 2015 (UTC)
Hey. I don't think it's a big deal if you've already written one or two sentences. You are allowed to think about your article before it starts and even work out possible concepts and how the article might go. Anything more than that though...would be a breach of good faith and the honour code. ShabiDOO 23:59, 8 November 2015 (UTC)

You having a ball? -- Sir Mhaille  (talk to me)
Mhaille, you just got your fucking ball handed to you mate. Leverage (talk) 07:52, 9 November 2015 (UTC)
Not mine in the least, was a community effort. Knock yourself out, if you need any help just ask. -- Sir Mhaille  (talk to me)
That was my one opportunity in life to make a pun on "handed to" and "ball" and your response totally soured it. You soured my ball. Leverage (talk) 10:56, 9 November 2015 (UTC)
Mhaille soured my ball too Leverage :( 14:59, 9 November 2015 (UTC)

The balls in your court... -- Sir Mhaille  (talk to me)
Need a judge? 14:59, 9 November 2015 (UTC)
Turkey Day Ball
[
edit
]
Is it ok if I bring over one of my own articles from the spoon to here? Or should it all be done from scratch? I'll admit, I'm a lazy fuck, plus I'm more of an "editor" than a true comedy writer.--EpicWinner (talk) 20:01, 27 November 2015 (UTC)
I know this is ego stroking, but can you vote for/against my article (well, half my article) on VFH, to speed up the process a bit? It would also be good to vote for/against the other articles as well.--EpicWinner (talk) 00:59, 28 December 2015 (UTC)
Hey duderino. I think...young man...that it could use some tender loving editing and some polishing. If you'd like...I'd happily give it a run over. ShabiDOO 12:38, 31 December 2015 (UTC)

I'd be fine if you hacked at it a bit.--EpicWinner (talk) 21:26, 31 December 2015 (UTC)
Good crumb muffins! Do you remember this article? User:Matthlock/sig2 00:18, 6 March 2016 (UTC)
Yes, I'm still around but only coming here sporadically. I've never been to Poland; the name would take a bit of explanation that would probably not be worth bothering with. Sorry I didn't see about that competition. Kazimiera (talk) 14:19, 22 June 2016 (UTC)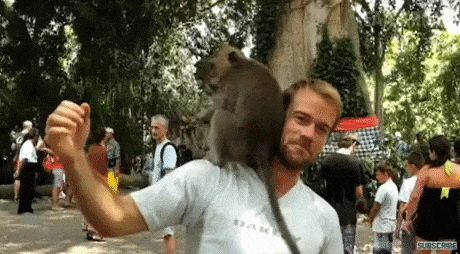 Leverage (talk) 14:18, 19 September 2016 (UTC)
Didn't get a chance to finish (or actually fully start) my article for the competition, crazy busy the last few weeks. I am disappoint. I had some really good ideas for taking the piss out of Germans too... -- Sir Mhaille 

(talk to me)
Don't worry at all. I'll extent the competition until the 10th of January. That'll give us some time. ShabiDOO 23:41, 23 December 2016 (UTC)

Hello sir. I find your content to be amusing, and I come seeking guidance. I am currently without Uncyclopedia parents, and have only recently immersed myself into the culture. Do me the honor of adopting me and I will make you most certainly proud. There will be no doubt. --User:Jaspifer/sig
Vote, Please?
[
edit
]
Discord link
[
edit
]
Hey Shabi. I tested the Discord link on the forum/sidebar and it seems to be working - however, if it is still giving you an issue, try this one instead. Hope to see ya soon. →

L A B O R A T O R I E S 20:22 26 June 2019
Thank you
[
edit
]
| | |
| --- | --- |
| | Kippy gives you the most sincere thank you for voting him bureaucrat |
Blow me.
[
edit
]
Blow me. Seriously.
I've been more than friendly enough. If you want to contribute to an article, read it and try to make it fit within the style. I've been working on it off an on for 10 years and I'm about to nominate it for a feature. If you want to contribute to it or discuss it with me, do so on the talk page. Throwing a temper-tantrum and going to the author's talk-page and leaving a pissy bitch comment won't achieve anything. Don't be such a prima-donna. Conversely...start your own damn article Shabidoo (talk) 09:08, 24 May 2020 (UTC)
Template:Nosubst
[
edit
]
Hi Shabidoo, can you please fix your signature by using Template:Nosubst (instructions on that page) so that the code from your signature no longer shows up on every page you sign. Thanks, -- The Zombiebaron 12:08, 15 July 2020 (UTC)
Okay I think this is correct. ShabiDOO 12:18, 15 July 2020 (UTC)

Yup looks good, thanks. -- T

h

e

Z

o

m

b

i

e

b

a

r

o

n 12:19, 15 July 2020 (UTC)
Rewrite article
[
edit
]
Can you rewrite Space, then? Gale 5050 Complaint Department 15:05, 8 September 2020 (UTC)
Image Question
[
edit
]
"Did you alter the image before adding the text? Like did you add the cup of tea (or coffee or whatever it is?)". Not sure what you're asking? I made the entire image from scratch if that helps? -- Sir Mhaille 

(talk to me)
I heard that you would like to collab on a new feature-level article. Just to let you know, I'm available for the next few days and ready for writing any time. I've written a featured article and another one is on VFH right now. ~ HipponiasCUN - Talk - Contribs - Articles  21:20, 29 December 2020 (UTC)
Yeah cool for sure. Your article was funny. Sounds good. What do you think about "baked potato". It's such a bland generic item it will be easy to make it funny. I think with baked potato there are two ways to go: 1. really play up the "boring bland" part in a matter of fact way documenting the humerously unremarkable nature of it or 2. ironically make it seem like the most interesting thing to ever eat. What do you think? ShabiDOO 23:20, 29 December 2020 (UTC)
Among Us
[
edit
]
Thanks, man! I was offline for a long time because I use Desciclopédia (the brazilian Uncyclopedia) more than Uncyclopedia. Bye!

Vɪᴄᴛᴜ Talk 60 12:20, 3 January 2021 (UTC)
I'd like to remind you that I intend on moving this page you created to UnBooks as it appears to fit there more appropriately. JJP...MASTER![talk to]JJP... master? 16:52, 3 January 2021 (UTC)
Re:Orchids
[
edit
]
Sorry for the late reply! I kind of have a lot on my plate going on in real life currently so I'll have to pass on the collabing for now, although I have fond memories of the page and it looks really good even now. And if memory serves me correctly (and it apparently did, thanks to the almighty edit history of the page) I only made some very very very minor edits to the page, such as the picture inclusion apparently. But I'd be more than willing to vote to feature it even if its current form! Of course if you yourself feel it's not up to it yet (you did the majority of writing with Scofield and "ThecoolxavierguyfromghIII" (huh, I barely even remembered this guy!) either way) then I of course don't want to rush you. Do hit me up if you decide to put it up for VFH at some point though, just so I won't miss voting for it. XO XO, Cat the Colourful (Feed me!) Zzz

17:01, 7 January, 2021 (UTC)
Thanks duderino. Hey...hit me up on facebook. Would be cool to catch up! ShabiDOO 20:26, 7 January 2021 (UTC)

Well I otherwise would but I kind of got rid of my facebook account and most social medias last year on a fit of need for isolation, ultimately I just thought I need to keep my distance from most things internetty. But I'm occasionally on the uncyclopedia discord server though when I'm not sleeping around the clock lol. Hope you're all well though man!

C

a

t

t

h

e

C

o

l

o

u

r

f

u

l

(Feed me!)

Zzz

13:21

,

8

January

,

2021

(

U

T

C

)

Ahhh. Well good for you. The universe would be an infinitely better place without facebook or twitter...that's for sure! ShabiDOO 21:03, 8 January 2021 (UTC)

Saw your nomination and voted! I found some time to work on it a bit since you name-dropped me on your nomination as a co-author and I felt terribly guilty of contributing so little lol. I added some stuff to the history/etymology bit and modified some sentence structures and did some reconstructing on the introductory bit. Nothing too drastic I hope, wanted to be extra careful of not just deleting any bits. Do modify my additions if you disagree with anything!

C

a

t

t

h

e

C

o

l

o

u

r

f

u

l

(Feed me!)

Zzz

16:12

,

23

January

,

2021

(

U

T

C

)
Human rights
[
edit
]
I can't its too frisky due to my sanction to take it to the talk page. I'll take it off the VFH page, but I will stand my ground it should be removed. Taking it to your TP. --Gale5050 complain about me! And see my Wikipedia contributions! 22:34, 11 January 2021 (UTC)
I chose non-sensical images because I want to use an absurd tone both in the text and photos. The whole narrative is absurd and I want surreal images. I appreciate the critique but I am not going to change the images. I like them the way they are. If you have a particular critique about the actual text, please let me know (please be specific). ShabiDOO 22:41, 11 January 2021 (UTC)

If you really want it to be "absurd" and not necessarily humourous, it's not a great article for VFH. --Gale5050 complain about me! And see my Wikipedia contributions! 23:29, 11 January 2021 (UTC)

Thank you for your input Gale. You've had your say. If you have no other specific constructive critique about the text, then thank you for expressing your opinion. ShabiDOO 00:33, 12 January 2021 (UTC)

Hey thanks a lot. Those were very good edits. It's unlikely to pass with Gale, yet again voting against an article, so I'll work on it a bit and nominate it some time again in the future. Hows stuff in Finland? You guys are doing really well with COVID I think (a lot better than Spain for sure). I'm thinking about moving to Northern Europe in fact (not Finland but probably somewhat as cold). Going to Uni yet? ShabiDOO 18:23, 23 January 2021 (UTC)

Finland's doing quite alright I guess, or at least we haven't had any major city lockdowns or such since last spring. We even had some festival shows in summer when the infection rate was at its lowest. But I've also generally stopped paying closer attention to statistics and such, I know we're all doomed regardless lol. I do wish you guys get it together especially in Spain, sending you guys virtual hope and virtual hugs and virtual sexual advances. If you want a cold northern European country that has handled it's covid like really really really well I'd recommend Iceland they seem to have their stuff together. You'd just have to deal with the absolute gibberish language but then again I guess that's the case with most northern European countries lol. And nah, I'm not going to any uni currently, I'm still trying to figure that out while stuck in a mundane manual labor job but neither applying nor going to any schools are exactly simple procedures currently with covid ravaging and limiting everything. So all in all, grim times, man. At least there's silly Uncyclopedia articles around.

C

a

t

t

h

e

C

o

l

o

u

r

f

u

l

(Feed me!)

Zzz

11:53

,

24

January

,

2021

(

U

T

C

)
Yet another article!
[
edit
]
Howdy!
Just wanted to ask, do you mind working a little on a new article I just started, r/wallstreetbets? It's meant to parody the subreddit in a way, or two. Hope you don't mind! (You don't have to work on it unless you want to!)  Cassandra  (talk) 02:50pm  January 31, 2021
Happy Monkey Comp
[
edit
]
Yo! I've been looking at some of the past Happy Monkey Competitions, and while I can kinda get a feel for what their assigned topics might have been, is it possible to actually see a list of previously used topics? I don't wanna pick something that has already been used, and I also don't wanna pick something too specific or too vague. Sorry if I'm totally overthinking this. Looking forward to it!! MrX blow me 16:02, 10 February 2021 (UTC)
Hey yeah...there's been all sorts of interesting and weird topics. I was a participant in the very first happy monkey competition and my topic was: "HowTo:Cast a voodoo death curse using bones from someone you killed". Other topics have been as simple as: Raptovelocity, Twister (the Game) and Viking Metal. So you can literally do whatever topic you like. Even something normal could be a challenge like: "Bookends" or "Bolts" or "Papercuts". But yeah you could also go elaborate like: "chocolate filled with children's tears" or "The last chapter of Michael Jackson's life". I honestly don't think you can screw up coming up with a topic. Also...nobody will know which topic you came up with (it's submitted anonymously). :) ShabiDOO 17:07, 10 February 2021 (UTC)

Yeah I'm not worried about people knowing which topic I picked. If there have been so many before, then I guess I shouldn't worry about possibly repeating a topic. I have a few ideas, definitely gonna make it vague enough that there are several ways to do it, I'll send it to you in a day or two. Thanks for putting this together!

MrX

blow me

17:17, 10 February 2021 (UTC)

Hey! Can you please clarify something? Is Feb. 21-28 the time for writing? Or is the writing period just 2 days and then the rest is the judging period? Thanks, cheers.

MrX

blow me

16:58, 12 February 2021 (UTC)

Hey no. It's 7 days. I've extended the writing period this year to avoid some uncompleted articles that have happened in previous years :) ShabiDOO 17:05, 12 February 2021 (UTC)

Good call, and then how long do the judges have?

MrX

blow me

17:07, 12 February 2021 (UTC)
Talkback
[
edit
]

--Gale5050 complain about me! And see my Wikipedia contributions! 13:40, 15 February 2021 (UTC)
You might
[
edit
]
get a giggle out of this. As something of a Wanderlust Merchant, you could be one of the few people on the site to get the joke. https://en.uncyclopedia.co/wiki/Acute_accent Leverage (talk) 18:50, 15 February 2021 (UTC)
Leverage, I love it! I spent a semester in Barcelona in the dark ages before smartphones, and I always kinda rolled my eyes and chuckled when I saw people make that mistake. The Spanish keyboard is so easy to figure out with about a minute's worth of effort. And didn't the fact that the "apostrophe" didn't appear until after the next letter was typed alert the writer that something was different? Anyway, great work!

MrX

blow me

19:10, 15 February 2021 (UTC)

Nice article. Are you going to expand it a little? Maybe some other languages? To be honest, I notoriously have terrible ortografía and I leave out my accents all the time and Spanish people are starting to omit them in text messages (some of my Latino friends don't even bother with them at all). Luckily autocorrect picks up most of it but there are the "word distinguishing" accents like "te" vs. "té". I even leave off the tilde for the ñ sometimes when I'm using my phone (as I have a multi-lingual keyboard that usually detects the language I'm using but not always). This produces some HILARIOUS effects like "ano" instead of "año". In French however you honestly cannot leave out the diacritics because you'll be saying the wrong things sometimes, French people don't make much effort to understand what you were "actually trying to say" and it's really a language where bad orthography is seriously looked down upon as thought you are a barbarian. I despise writing emails in French because of worrying about the orthography. Writing in English is so bloody easy in general as the auto correct picks up on 98% of your errors. By the way...Spaniards don't use xoxox much when signing off on messages and you definitely don't want to say xoxo at the end of a message because in short-hand it reads "chocho" which means something very different to "kisses and hugs". ShabiDOO 19:41, 15 February 2021 (UTC)

Well I have a Chinese keyboard but my typing speed is extremely slow. It basically needs you to phonetically spell the word out (without tones) and then scroll through a massive list because Chinese has loads of homophones (well it's slightly easier than that). Though if you need to type an uncommon character... I appreciate the difficulty in typing French, just look at how many times I've been penalized in tests for forgetting an accent.

~

HipponiasCUN - 

Talk

 - 

Contribs

 - 

Articles

  19:52, 15 February 2021 (UTC)
Thank you very much MrX for the kind words! I assumed that most people here would not have ventured out of their homeland, glad I found another wanderer.
Shabi, I am kind of done with the article, but I suppose others could contribute, maybe make into a kind of chapter-based thing, going around the world? I have written the Spanish one, maybe someone else could do the Chinese one (which sounds like absolute fucking torture, Hipponias!). I have never got my ano and my año mixed up, but I said cojones instead of cajones in my first few months of living in Spain, and also complained that a computer was "cagando" slowly, instead of "cargando". I also remember fondly a colleague who finished photocopying once and said cheerfully (to a room full of expats) "¡Estoy acabada!" Leverage (talk) 20:26, 15 February 2021 (UTC)
I once said to my ex's mother "que rico ese plato...especialmente la salsa del polla" (my ex and I had just been talking about a french dish only made from female chickens and about a female dog I had "perra" and it just sort of mixed together. I hoped it was forgotten but that night Uncle Pedro asked me ¿"me pasas la salsa de la polla porfa"? Oops ShabiDOO 23:13, 15 February 2021 (UTC)

Lol so classic! All of that. I also spent a few years in Shanghai. As I recall, most of their computers use English language keyboards (they have a system where you type out your word(s) phonetically, and it gives you a list of options to choose the characters from). But I think when I was in the International Dorm at Shanghai University, our computer lab had a keyboard that had something weird about its apostrophe/acute accent. Hipponias and Jabberwock would obviously know more. If either of them wanna add a Chinese section (if it works), I can try to add some jokes. I'm gonna go ahead and add a few redirects to the article too.

MrX

blow me

00:07, 16 February 2021 (UTC)
I think "polla" is an inevitable one, especially because I think English speakers tend to think of chickens as female, what with the whole egg-laying thing. I am not sure I ever made that mistake, but I definitely went through a phase of saying "apoya" instead of "apoyo" because of the verb "apoyar". So in the end un apoyo became una apoya, which is pretty much the same mistake.


Leverage (talk) 09:20, 16 February 2021 (UTC)
My new template
[
edit
]
Hey, wanna try out my new Timezone template? After a while of fixing everything (the time module was being weird), I've finally made it work. It displays your timezone as well as the current time there, so people will know when to find you and when you are asleep (or binge-watching Youtube at 1am). There's a userbox version too. ~ HipponiasCUN - Talk - Contribs - Articles  13:56, 17 February 2021 (UTC)
New forum
[
edit
]
I'm assuming you've already seen this, but just in case, please join us here: Forum:Top 10 Articles of 2020 Logo. If you're wondering why several hours passed before I sent you a message, it's because I hate your guts I'm an idiot I'm a tool I'm a douche ok fine I fell asleep. Cheers. MrX blow me 15:52, 18 February 2021 (UTC)
Hey! Question for you: How has the voting worked for this type of thing in the past? I started the forum after talking some peeps on Discord. Nobody said anything too specific as to how the logo has been chosen in previous years. As for whether we do everyone gets 1 total vote or 3 or 1 plus and 1 minus, I honestly don't care, I'd rather keep it consistent with previous standards, if we have previous standards. Thanks!

MrX

blow me

18:46, 22 February 2021 (UTC)

Someone made one and we just used it. If it was terrible we'd have them rework it until it was better. We have almost always done votes in two ways. We either had one for vote and the highest score won. Or we'd have a you can vote for or against (no fractional voting) and the higher score won. When it is an aesthetic choice I highly recommend the second version as in these cases I am often far more passionate about a logo NOT being featured than choosing between my first or second favourite. This habit of fractional voting ought to stop. ShabiDOO 19:52, 22 February 2021 (UTC)
New set of sanctions applicable to Gale5050
[
edit
]
Greetings Shabidoo,
Please take the time to read the new set of sanctions scheduled to be imposed upon Gale5050 on March 1st, and let me know if you believe that they are too loose, too strict, or just fine.
Have a good day!  Cassandra  (talk) 02:29pm  February 27, 2021
Hey those seem entirely reasonable though I would double think allowing him to vote against on VFH. He seems to vote against just about everything which can make getting the minimum votes needed fairly difficult and can very likely discourage people bothering to nominate articles. In this case I'd suggest only allowing one or two against votes per month (or something like that). ShabiDOO 15:44, 27 February 2021 (UTC)
Scoring (Happy Monkey Competition 2021)
[
edit
]
Hi,
I have sent in the Happy Monkey Competition scores.
Please let me know if you have received it or no by replying to the email I sent you.
Thank you!  Cassandra  (talk) 01:15am  March 1, 2021
Hey yeah they are recieved. Fantastic. Thanks again!!!!!!! Monkey fart-queefs! ShabiDOO 03:18, 1 March 2021 (UTC)

Did I manage to send mine to the right email address? JJP...MASTER![talk to] JJP... master? 16:31, 3 March 2021 (UTC)

Yes I got it. Thanks a million for the judging and the comments. I know it takes a bit of time to do it so it is appreciated! I'll process the scores tomorrow. I think Sarah won't have her scores in until the weekend so once I post the three scores we'll have to wait with abated breath for the final set of scores! ShabiDOO 17:03, 3 March 2021 (UTC)
Happy Monkey Sad Pic
[
edit
]
Hey! Looks like a pic I used in my submission is suddenly not showing up properly. I guess it's my fault for using Wikipedia's shit instead of uploading it first, this is not the first time this has happened to me, though most times I can just null edit the article and it starts working again. Anyways, is there anything I can do to fix the pic? I'm not asking to make any changes to the article obvi. Thanks, even if there's nothing we can do, thanks for putting it together! It has been loads of fun already! MrX blow me 07:03, 1 March 2021 (UTC)
Pee Review
[
edit
]
welp here it is https://en.uncyclopedia.co/wiki/Uncyclopedia:Pee_Review/UnNews:A_Very_Uneventful_International_Men%27s_Day , also how do I cancel the nom? FUCK WIKIPEDIA! (talk) 20:26, 9 March 2021 (UTC)
Hey just go to Cassie's talk page and ask him. ShabiDOO 20:32, 9 March 2021 (UTC)

ok FUCK WIKIPEDIA! (talk) 20:46, 9 March 2021 (UTC)
I've noticed that there is a moderately large amount of drama on here, so I've decided to take a break to go see what drama is going on at RationalWiki, so can you explain the Ace McWicked vs Oxyaena coop case to me in one sentence so I can get caught up? JJP...MASTER![talk to] JJP... master? 12:14, 12 March 2021 (UTC)
Actually there is only a mild amount of drama here to be honest. Gales super annoying shenanigans are more high-irritation than drama I think. There have been a few massive blow-ups here in the past (can't say I was innocent in one case) but it is extremely quiet here at the moment. The rationalwiki problem in one very long run-on sentence:
What it is: Oxy is a trans-person who makes a few useful edits but can be really annoying, challenge people in an aggressive way but then not back up her claims and then sometimes make a few claims that give her pity but sometimes turn out to be not quite true, she also rage quits and comes back all the time and occasionally lashes out at people with stupid insults while Ace is a mod who can be a raging douchey assfuck, has misgendered Oxy multiple times, insulted and provoked her to get her to do stuff that will get her banned and some members of the community can't stand Oxy but think Ace has gone too far this time. Analysis: It's a pretty liberal and progressive site yet there is a fuck-you attitude to annoying people, cranks, trolls and people making up shit. It's a bit of a battle between those who want things a little more civil and non-transphobic and non-bullying...and those who like the wild-west nature of things and are willing to give up on caring about ideals like non-trans-phobia to maintain that "saying fuck-you is fun" culture. It will be interesting to see if people finally agree to a touch more civility...and I really hope that is so because if not I won't stick around much longer otherwise. ShabiDOO 12:38, 12 March 2021 (UTC)
In all seriousness
[
edit
]
Hi Shabidoo.
First of all, I must apologize for any failure on my end to correctly moderate everything that is going on between Gale5050 and other editors on the site (including you and MrX). I have been particularly lenient towards Gale in the hopes that he will improve, but I do not know how to apply sanctions in a way that would improve his behavior (trust me, I've tried!). Excessively punitive punishment may result in worse behavior later on, and overly lenient punishment, which is the way I have attempted to proceed so far, seems to not be helping either. I'm still trying to find a good balance, and as such, owing to the severity of what happened earlier today, which I have failed to grasp when adding the sanctions earlier today, I will undo many of the actions against Gale I have taken today (including the interaction ban, which I hastily accepted owing to JJPMaster's suggestion, and will impose a 48-hour part. block (nothing but userspace), per sanctions, in order to aid Gale in no longer performing non-productive, often excessively overreaching edits as has been the case on several occasions.
Please let me know if you have any further comments to add. Once again, my apologies for making Uncyclopedia not as "good" as it should be.  Cassandra  (talk) 12:24am  March 18, 2021
I understand that you believe Gale can change. I know you want to humanise up the style of administratorship on the site as well (it used to be a pretty cutthroat environment in the past). While I think all of those are good things in principle...I know for a fact with experience that people who have particular difficulty dealing with boundaries (be they on the autism spectrum or for some other reason) ... that nothing short of clear boundaries and consequences will work. It is best, in my opinion, to take a strict approach and extremely slowly let up those boundaries for a limited time to see if it works out and tighten them back up if they don't. It sucks...but it doesn't make sense to let someone who won't relent to disrupt a place for so long hoping things will magically work out. We'd all like Gale to contribute, but I don't think it's wise to give him endless faith at the cost of making what is a fun and voluntary online forum unpleasant. I don't think this makes you a "bad" admin, just a well intentioned one who wants to make it a site that is inclusive (which is a good things) but again, we need limits. Gale's presence reminds me a lot of Spike on "the spoon" (though his presence was disruptive simply because he was an authoritarian asshole not because of problems with limits...pretty much the opposite admin style you have) the beaurocrats over there let him do all the toxic shit he wanted to the detriment of the site (which saw people including myself leave). I don't think you're a bad admin at all...quite the opposite. It's amazing the thankless work that you do. It's actually really unfair that you've been doing 99% of the work recently and it's fantastic that you are (thank you). I will even suggest at the next admin forum that we get two new admins in the hopes that more will contribute to the actual adminning. Please try to be a lot more strict with Gale. I am not being like this out of pettiness or malice...I simply have run out of all patience. ShabiDOO 10:38, 18 March 2021 (UTC)

I'll try to be more strict with my adminning style with Gale, especially for repeat offenses. Since I figured out the possibility of creating "partial blocks" using the abuse filter, I feel that that is a relatively significant punishment for Gale which isn't excessively punitive (unlike a total block), but still a major hassle (means that Gale cannot work on articles he had previously worked on until the block expires). I'm still trying, and I know that my way of administrating is still quite "experimental", but yeah. The screws will be tightened! As for VFS, I'm probably going to nominate three more users for admin; we haven't had any admins since the last round of opping in late 2019, so proceeding as such, and subsequently establishing an administrator's noticeboard would allow for a much better form of adminning that Uncyclopedia hasn't really seen in some time. I know I can't administrate all the time (thanks, dry eyes!), but I'll try my best to proceed in the best way for Uncyclopedia itself.

 Cassandra 

(

talk

) 

05:36pm  March 18, 2021
It's not short for an UnDebate, FYI. Sure UnDebates are short, but it's good for an UnDebate. I won't say it's not low on humor, but wanted to let you know UnDebates aren't meant to be crazy long. --Gale5050 aka Andrew5 let's talk! See me on WP! Do not click before August 21:31, 28 March 2021 (UTC)
Your FA vote was appreciated...
[
edit
]
Question on zombiebaron resignation vfh
[
edit
]
Did you mean to vote against? Your vote and words don't exactly....mix. --Gale5050 aka Andrew5 let's talk! See me on WP! Do not click before August 22:10, 31 March 2021 (UTC)
Anything in particular you want to improve? I wouldn't want to edit it too much, given how I could ruin the flow of the article and make it not VFH worthy.
Also, my VFS nom, as well as Pugsley's, were joke nominations that will be removed come April 2, so you don't have to become an admin because of that. I also pulled some April Fools day pranks on VFD! --Gale5050 aka Andrew5 let's talk! See me on WP! Do not click before August 13:05, 1 April 2021 (UTC)
Hey Shab, since you speak Spanish pretty well (well, I hope so), can you help with my new article Fuck (linguistics)? You can add a "Spanish" subsection (I don't speak it so I couldn't add any info) and add to the humour. ~ HipponiasCUN - Talk - Contribs - Articles  16:02, 2 April 2021 (UTC)
Hey yeah cool. That would be fun. There are several ways to say fuck in Spanish so it will be interesting. I'll ask Leverage to help as he speaks it too! ShabiDOO 17:33, 2 April 2021 (UTC)

¿Qué onda? Pretty great stuff! I'll see if Leverage wants to add anything, and then I'll probably add the Mexican/Latin American equivalents.

MrX

blow me

22:56, 2 April 2021 (UTC)

Also @Hipponias: are you gonna put in anything about 干,操,他妈的,and/or any other Chinese versions of fuck?

MrX

blow me

23:06, 2 April 2021 (UTC)
New idea
[
edit
]
Yo! Love you!
So my idea is for a writing comp, where maybe we do it kinda the opposite of the Happy Monkey Competition. Like, instead of a random topic, someone targets you with your topic instead. Could be by a committee of judges, or maybe by one of the other competitors, but anyway, what do you think? MrX blow me 09:13, 23 April 2021 (UTC)
We can always try out an informal writing competition. I was actually thinking it would be really fun to have a competition with say, only three writers where each writer proposes a topic. All three writers then write short articles on the tree topics. The results are then judged anonymously. We can do one topic a week for example. Hopefully the article titles would include an unnews, a creative piece/script/story and a regular article. We'd just have to find a third participant and a judge. I'd limit it to three people because that means the judges would have to judge 9 articles in total. What do you think?

Yeah that'd be fun too! Why don't we then make it so the writers submit topics to the judges, then the judges decide which topic will be unnews, creative piece, and regular article, and then assign them to the writers?

MrX

blow me

09:55, 23 April 2021 (UTC)

Tho that's quite similar to the HMC. Maybe no submission by the writers. They sign up and let the judges give them everything. perhaps?

MrX

blow me

09:57, 23 April 2021 (UTC)

Hmmm. We can also do something we did before which is take a theme that needs article (for example the four seasons) and we all write an article on them. Has the bonus of getting articles for topics we should have articles for. The four seasons would be a four participant thing. If we do that...I'd still like it to be judged anonymously. ShabiDOO 14:13, 23 April 2021 (UTC)

Ok, that'd be cool too! I'm thinking for one of these (with only 3 or 4 competitors) I would not jump right in, plan on being a judge, but gladly jump in if not enough people enter.

MrX

blow me

14:29, 23 April 2021 (UTC)

Also, when is the PLS normally held? Is it always June? If so, maybe this is better for August or or September, between PLS and Turkey Day Ball, or something. I personally don't mind having lots of comps but maybe it's better to space them out.

MrX

blow me

14:39, 23 April 2021 (UTC)
Thanks for your vote!
[
edit
]
UnSignpost delivery
[
edit
]
This is a telemarketing version of the UnSignpost, which has been provided to all active Uncyclopedians (selected by Cassie) free of charge. Enjoy! MediaWiki message delivery (talk) 01:39, 1 May 2021 (UTC)
Now Delivered Trendily Late!
Most Active Admin Gets Promoted to Bureaucrat, Transitions to Female
By Cassie
Following an incredible (by 2021 Uncyclopedian standards) 16 VFS votes, Uncyclopedia's most active administrator has initiated their transition to female. Said admin, now known publicly as
Cassie
, has had a talk page that often inflated by 80,000 bytes or more weekly, and singlehandedly managed a vast variety of things, including (but not limited to):
vandal
whipping, being the school
principal
, managing
VFH
, and more.
"Vandalism, eh? Fuck off already," they said, whilst throwing bags of feces at
our new dumpyard
.
---
Vote for Sandwiches: Triple Resignation, Quintuple the Drama By Cassie
Following the resignation of two of our longtimemost bureaucrats, EMC and Zombiebaron, in addition to the resignation of admin CandidToaster, a new wave rejuvenated much of the now-ancient television show Vote for Sandwiches. MrX and Hipponias quickly climbed the ranks; Shabidoo received the same treatment, but ultimately withdrew. Zana Dark and JJPMaster were both nominated for a new category, interface operator, instead of the traditional sandwich role granted.
---
Uncyclopedia's Technologies are Finally Modernized By Cassie
it has been a long time in the making, but Uncyclopedia's editing technologies have finally been optimized for the new decade. An introduction of a new extended-confirmed protection level has enabled famous articles, such as AAAAAAAAA!, to see the light of commoners' editing again. Utilities such as Huggle, RedWarn, CurateThisPage, autoarchiving, and a lot more has been implemented thanks to JJPMaster. Many gnomes have been working on this; as such, please treat their work with respect! Biopic This edition's biopic is about the joy of templating. Templating is a fine art which can be practiced on Uncyclopedia, its parody Wikipedia, and so many other places. It can furthermore be expanded to "module coding", which produces the same stuff albeit in a much more efficient and dynamic way. Come try templating now!
---
From The Logs
•
1 May 2021 Cassie renamed user

Redacted

(8224 edits) to Cassie (Per message here)
---
Top VFH Competitors
---
VFH Highlight Of The Week COVID-19 (6/1)
---
From The Forums
---
UnSignpost News Following 1.5+ years of hiatus, Cassie has taken the lead, in a unilateral albeit undramatic manner, and has designated themselves as the lead editor of the UnSignpost.
---
Chat Quote Supergeeky1:

 Boner.
Thank you
[
edit
]
Another Thank You
[
edit
]
6! 6! 6 Votes for Op!!
---
Thank you for voting for me! I am excited to be able to do whatever it is that interface admins do. Let me know if you have any problems with templates and stuff. XOXO
 

– 

 



(ooh!)
(aah!)
...·º•ø®@»
LEG
CUN
GUN
DUN

Thanks for the vote!
[
edit
]
Hi Shabi. Good to see that you are active here. How are you? What has been going on on the site? I have been away for a while. Hope you are doing well. — 

 (talk) (contributions) 17:06:37 2021/05/07 UTC
Hey Y!!! We had a happymonkey competition a couple months ago. There have been a few very nice featured articles recently. We have a couple new promising admins. And the mad scientists of uncyclopedia have managed to cross-breed a Canadian beaver with a fire ant (they actually had sex). The result was unpleasant, destructive and calamitous and was immediately destroyed. What's up with you? ShabiDOO 17:24, 7 May 2021 (UTC)
Poo Lit Surprise is back!
[
edit
]
The 15th Poo Lit Surprise contest is here! This multifaceted competition, with four distinct and open categories, is open between June 1st and June 21st. Five $10 prizes, as well as a bonus $5 prize, are up in the air! Here are the open categories this year:
Best Mainspace Article - for articles in the traditional sense.
Best Alternate Namespace Article - for stuff like UnNews or even UnTunes!
Best File - replacing Best Potatochop, all self-made files are allowed here (with a few exceptions)!
Best Rewrite - for the best already-existing articles rewritten from scratch.
Best Template - A brand new category this year: the best template wins!
To register, please consult Uncyclopedia:Poo Lit Surprise, add your name to the table in the category you wish to join, and link your entry once you are ready. Everyone is welcome, regardless of seniority!
Judges may enlist at User:Cassie/PLS/Scoring. Judges may not participate in the category or categories they enlist in, but are free to participate in other categories!
Come on bro,
You gotta do something.
Please tell me you're just being coy, oh so coy baby.
But anyway you'd better do something in the PLS. You might think you're just Shabidoo, but to the rest of us you are SHABIDOO you motherfucker.
If you wanna sit this one out, no big. It's cool. We all still love you. But FYI, we are hoping to see something awesome soon! MrX blow me 06:47, 11 June 2021 (UTC)
Hey Duderino. Thanks for suggesting I write a fucking grand slam article and beat all your bitch asses in every category. That's a great idea! :) I am not sure I'll have time this time around (it's a terribly busy month for me). But I'll do my utter best to get at least something in for one of the categories :) ShabiDOO 17:44, 11 June 2021 (UTC)
Poo LIt Surprise due date coming up
[
edit
]
Hey all! You have three (3) more days to submit something to the Poo Lit Surprise contest if you wish to do so.
Good luck with your creations!  Cassandra  (talk) 23:23, 18 June 2021 (UTC)
Make me more funny please Burds890 (talk) 06:54, 18 July 2021 (UTC)
PLS stuff
[
edit
]
Hey, thanks for your comments on my articles! As for the zoo news, time actually was not an issue for me with that one. That's about all I got there. If you have any ideas, please feel free to add them, of course that goes for any of my articles. Cheers. MrX blow me 21:25, 27 July 2021 (UTC)
A note from the desk of Zana Dark...
[
edit
]

You are hereby granted the Golden Monkey Award for your outstanding contributions.
 -Zana Dark
Thank you for making Uncyclopedia funnier
Awarded on:
July 30, 2021
Hey, before you do another Happy Monkey competition we need to retool your scoring template. It renders all of the pages into an error category. Every existing page needs to be edited by hand to clear out the maintenance cat.  – 



(ooh!) (aah!) ...·º•ø®@» LEG CUN GUN DUN 06:09, 31 July 2021
Hey take a look at your pee review template. I fixed the code errors and simplified it but I didn't test anything.  

– 

   

(ooh!)

(aah!)

...·º•ø®@»

LEG CUN GUN DUN

17:36, 31 July 2021

The 2012 and 2013 templates work fine (thanks for editing those). The 2021 template however has lost its colour. You can see here that it no longer shows up. Normally I wouldn't care but I would like to use that template again next year. Any idea why the colour is lost with the scores? ShabiDOO 17:37, 31 July 2021 (UTC)

 Done Sorry, all better now.  

– 

   

(ooh!)

(aah!)

...·º•ø®@»

LEG CUN GUN DUN

17:51, 31 July 2021

hey, im experienced but kinda a noob. will you adopt me so you can teach me more? ty,--Plscommitdie (talk) 17:48, 29 August 2021 (UTC)
i done it
[
edit
]
congrats to me, i did your 3 sentences.--Plscommitdie (talk) 18:05, 30 August 2021 (UTC)
but paragraphs are hard for me to do and its my weakness in any wiki website.--Plscommitdie (talk) 13:54, 31 August 2021 (UTC)
Ahhhhhhhh. Okay that is good to know. What is it about paragraphs you find difficult? The more information, the better I can respond. No one here will judge or snicker at your response, it is a pretty friendly environment, so feel free to express anything. We ALL have writing issues we can work on. ShabiDOO 16:28, 31 August 2021 (UTC)
Blocked for a really really really long time
[
edit
]

You have been
blocked
from editing for a period of
147 seconds
for doing things that involve stuff instead of writing. If you think there are good reasons for being unblocked, please write them down on a pineapple and shove it right up your ass. Once the block has expired, you are welcome to
make useful contributions
, but it is highly recommended that you stop doing things that involve stuff instead of writing.
Thaaanks!
~~~~
MrX blow me 23:24, 18 November 2021 (UTC)
Also we're trying to decide whether or not to hold the beloved Aristocrat's Turkey Day Ball this year. Any grossly inappropriate ideas?

MrX

blow me

23:26, 18 November 2021 (UTC)

I will be greatly upset if there is no turkey day ball! ShabiDOO 23:43, 18 November 2021 (UTC)

Okay then if someone else doesn't edit the page to show blank slates and start/end dates soon, I guess I can do that. I'm not planning on doing an aristocrats article, but I will do a bad taste article.

MrX

blow me

23:49, 18 November 2021 (UTC)

Awesome, thank you duderino! ShabiDOO 23:53, 20 November 2021 (UTC)

Alright I'll probably get it started today. It might be another small one this year fyi.

MrX

blow me

16:56, 22 November 2021 (UTC)
One week left, so far the Aristocrats category is wide open! MrX blow me 23:00, 29 November 2021 (UTC)