User talk:Kakun
Jump to navigation
Jump to search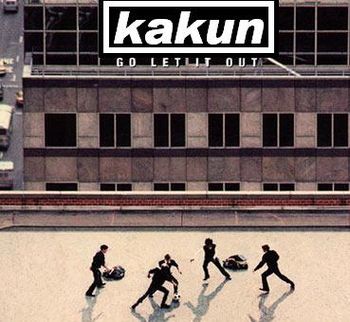 ---
We miss you
[
edit
]
I haven't seen you in our server lately. Hope all is well. →

L A B O R A T O R I E S 18:22 7 June 2019
Hey Kakun, I was wondering why you deleted Talk:SLAPPALLAPPA LAPPALLAPPA CACATONEDITUCAN? I've restored the page for now, but if there is a legitimate reason to delete it I'll delete it again. -- Brigadier General Sir Zombiebaron 01:31, 30 April 2020 (UTC)
Thank you
[
edit
]
| | |
| --- | --- |
| | Kippy gives you the most sincere thank you for voting him bureaucrat |
Please copy the link en.uncyclopedia.co/wiki/MediaWiki_talk:Common.css and look at the bottom where it contains an edit request with CSS you should add in MediaWiki:Common.css. 70.71.93.193 (talk) 02:44, 14 May 2020 (UTC)
An IP is having an edit war with me and randomly reverting! 70.71.93.193 (talk) 01:56, 18 May 2020 (UTC)
Hey Kakun, please block 100.37.8.217. Thanks! 70.71.93.193 (talk) 02:08, 18 May 2020 (UTC)
IP Vandelism
[
edit
]
IP 70.71.93.193 randomly mass reverting pages. I keep trying to post this message but they just delete. Look at their edit history to see that they are following me around just reverting everything I edit. Once I went to ask help from admins they just delete my entry and copy what I say. 100.37.8.217 (talk) 02:10, 18 May 2020 (UTC)
Chutes and Leaders
[
edit
]
I created a new Coldplay page, which renders this one obsolete. What is the exact protocol for the deletion of a page? Noob here. Thanxalot. Dan Abnormal (talk) 19:00, 2 July 2020 (UTC)
Ok thanks. Cheers! Dan Abnormal (talk) 03:21, 3 July 2020 (UTC)
Why did you revert me? Just curious. All I did was combine Kamala Harris with Kamala the wrestler.

PF4Eva, the President of Imagination Vote for me My tax returns 12:59, 12 August 2020 (UTC)
Additions to 5 second rule
[
edit
]
Mr. Duderino, don't forget that the article was your rewrite, so please feel totally free to do whatever you like with the additions I made. If you feel they don't fit, replace it with your own stuff. Want to edit it or reformat it? Go ahead. It's your baby...you do what you want with it! ShabiDOO 19:16, 31 August 2020 (UTC)
Hey Kakun, what's up. It's been a while. Could you unlock this article so that I could add some updated info about the band and their farewell tour?--Abacab (talk) 02:53, 19 September 2020 (UTC)
Go climb up a chimney, ya dog-faced flat-footed lollygagger
[
edit
]
Vice President Joe Biden thanks you for voting for Y's first featured article.
He also thanks Kippy for letting him snatch away this template from him, that gobbsmackin' hound dog.
Blocked
[
edit
]
Lol Blocked. 50.29.97.235 (talk) 15:05, 21 September 2020 (UTC)
ICU Request
[
edit
]
Hello. Can you check the ICU pages and huff the ones not expanded that expired? Thanks. Gale5050 complain about me! 17:38, 14 October 2020 (UTC)
Spotify
[
edit
]
Hey Kakun, I mentioned this the other night on Discord, what are your thoughts about slightly altering the Spotify Forum and making it so everyone adds one song per year? Or maybe something similar. I also think I'll try informing new users of the playlist so they can add a song if they like, but I wanted to hear your thoughts first. Cheers. MrX blow me 15:24, 9 November 2020 (UTC)
Extinctionism protection change request(unable to edit)
[
edit
]
Hi Kakun, thanks for featuring my page Extinctionism. I see you've protected it as it is on the front page. However, since I'm not an admin, I can't edit the page right now. If this protection is temporary, then I'll just wait a few days and put my edits in later. If the protection is intended to be permanent, then I suggest it be moved to semi-protection (unless there is heavy vandalism). The page can still be improved, and I would like to add a lot more to it. Stay safe! ~ Hipponias - Talk - Contribs - Articles  15:37, 15 November 2020 (UTC)