User talk:Y
Jump to navigation
Jump to search

Past correspondence NEW MESSAGES AT THE BOTTOM PLEASE

Because. ~[

t

h

s

]

UotM

18:35, 01/26/2013

Er...what do we call you for short? Mnid?? --RomArtus*Imperator ® (

Orate

) 18:41, August 18, 2011 (UTC)

C'mon, admit it, you like the dancing pecs. You liiiiiiike them, you looooove them. :) ⇒»B

iz

E.B. V

er 

(gabble)

00:26, September 5, 2011 (UTC)

Okay...so Lyrithya blocked you for a bit. --ShabiDOO 18:43, September 18, 2011 (UTC)

I am indeed well known. *smiles* -- Lollipop

-

CONTRIBS

-

WRITINGS

-

SHOP

-

Now adopting!

- 03:57, 27 August 2011

Here is your complimentary Boner.. ~ 12:35, 8 March 2013 (UTC)

Crats? Idk... Y would you want this? —UnSignpost

 Limp boner. --RAHB

<Zombiebaron> _y is gay
<Zombiebaron> _y is gay
<Zombiebaron> _y is gay
<Zombiebaron> _y is gay
<Zombiebaron> _y is gay
<Zombiebaron> _y is gay
<Zombiebaron> _y is gay
<Zombiebaron> _y is gay
<Zombiebaron> _y is gay
<Zombiebaron> _y is gay
<Zombiebaron> _y is gay
<Zombiebaron> _y is gay

Thanks!
[
edit
]
Thank you for judging Happy Monkey, and thanks for the nice score you gave my page. I've been polishing it off and on since the contest closed (at a secret site) and it's much better now. So this was a fun one - and Zombiebaron had the topic I assigned! You are a gentleletter and a scholar. Aleister 1:02 24-3-'13
My dearest Judge
[
edit
]
I allowed a late entry due to extenuating circumstances the contestant offered me Thai massages for the next five years. Could you please review Crimean_War whenever possible. Preferably no later than Thursday? I love you. --ShabiDOO 23:45, 24 March 2013 (UTC)
Judging
[
edit
]

Hey Y. I know you usually don't give explanations for your votes on VFH, so I was really glad to see that you made an effort to give some feedback for your results on the competition. You were more than fair and consistent with the results and true to your own subjective view. Very very nice judging this year indeed. Thanks again! --ShabiDOO 04:25, 27 March 2013 (UTC)
Hello Y
[
edit
]
I've been... expecting you. There's a... favour, I'd like to... ask. Could you, kindly, vote yes on Forum:Forest Fire Week 3.14: Reloaded? Your support would be... appreciated by... the cabal. --The Defender of Light >Grand Warlock Danzathel Aetherwing Inventory 20:27, 14 August 2013 (UTC)
New and freshly archived. — 

 (talk) (contributions) 21:25:35 2013/08/14 UTC
You archived! *Denza leans in and kisses Y. Then blushes. --The Defender of Light >Grand Warlock Danzathel Aetherwing Inventory 21:27, 14 August 2013 (UTC)
re: irc
[
edit
]
Hey yeah of course. I always like to chat with uncyclopedians. My gmail and fb is on my user page or give me a time and I'll try to irc – Preceding unsigned comment added by Shabidoo (talk • contribs)
In case you're still alive...
[
edit
]
Please come back to Uncyclopedia soon or we are coming after you for child support. --EMC [TALK] 17:12 Jun 7 2014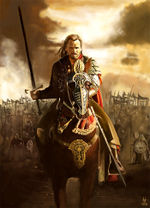 👋 Jimbo (talk) 05:19, 11 October 2019 (UTC)
Desciclopédia
[
edit
]
Ei, porque há duas versões da Uncyclopedia? uncyclopedia.co e uncyclopedia.ca . Qual dessas é a mesma que foi expulsa da Wikia? Smalkade (talk) 17:32, 18 October 2019 (UTC)
Entendo. Obrigado por responder minhas mensagens. Smalkade (talk) 18:58, 23 October 2019 (UTC)
ha ha now i are have of gavings you a personal not-birmingamish wanoleasing into of user page dat is like an original 2019 autography by the king (elvis). so gib moni plos
[
edit
]
big moni i are of needs. --87.18.153.185 (talk) 05:25, 2 November 2019 (UTC)
The articles "OOF" and "Jaxson"
[
edit
]
About "OOF"... I was just screwing around when I made that. I didn't even think of expanding it. I had just joined the site, and I was bored. I don't have time to make it into a better article, but maybe someone else can. It's more of a meme than anything else, so I don't know if it's even allowed. As for "Jaxson", I didn't know about the rule against vanity, and I didn't even know what vanity meant until you took the article down. The article was based on an inside joke between me and my friend Jaxson, which he came up with. He didn't know about the article, and it'll stay that way now that it's been taken down, which is fine by me. Sorry if I shouldn't reply to you on your talk page! I'm still trying to figure out how this site works! You can reply on my talk page if you want to. MikeKhajiit (talk) 15:55, 2 November 2019 (UTC)
My dear Y
[
edit
]
Might you be ever so kind and consider getting around to completing your judgery of the Aristocrats competition...that is if it isn't too much of a bother to request this of you? Forgive my intrusion, I'm ever so sorry and already deeply regret this intrusion. ShabiDOO 22:05, 16 December 2019 (UTC)