User talk:Y
Jump to navigation
Jump to search

Past correspondence NEW MESSAGES AT THE BOTTOM PLEASE CLICK HERE TO SEND ME A MESSAGE

Because. ~[

t

h

s

]

UotM

18:35, 01/26/2013

Er...what do we call you for short? Mnid?? --RomArtus*Imperator ® (

Orate

) 18:41, August 18, 2011 (UTC)

C'mon, admit it, you like the dancing pecs. You liiiiiiike them, you looooove them. :) ⇒»B

iz

E.B. V

er 

(gabble)

00:26, September 5, 2011 (UTC)

Okay...so Lyrithya blocked you for a bit. --ShabiDOO 18:43, September 18, 2011 (UTC)

I am indeed well known. *smiles* -- Lollipop

-

CONTRIBS

-

WRITINGS

-

SHOP

-

Now adopting!

- 03:57, 27 August 2011

Here is your complimentary Boner.. ~ 12:35, 8 March 2013 (UTC)

Y called him MrN and MrN said: "Oh yes. That's what they used to call me. MrN the 9000. That was one of my names." MrN 02:31, 4 July 2014 (UTC)

Crats? Idk... Y would you want this? —UnSignpost

 Limp boner. --RAHB

<Zombiebaron> _y is gay
<Zombiebaron> _y is gay
<Zombiebaron> _y is gay
<Zombiebaron> _y is gay
<Zombiebaron> _y is gay
<Zombiebaron> _y is gay
<Zombiebaron> _y is gay
<Zombiebaron> _y is gay
<Zombiebaron> _y is gay
<Zombiebaron> _y is gay
<Zombiebaron> _y is gay
<Zombiebaron> _y is gay

Thanks!
[
edit
]
Thank you for judging Happy Monkey, and thanks for the nice score you gave my page. I've been polishing it off and on since the contest closed (at a secret site) and it's much better now. So this was a fun one - and Zombiebaron had the topic I assigned! You are a gentleletter and a scholar. Aleister 1:02 24-3-'13
My dearest Judge
[
edit
]
I allowed a late entry due to extenuating circumstances the contestant offered me Thai massages for the next five years. Could you please review Crimean_War whenever possible. Preferably no later than Thursday? I love you. --ShabiDOO 23:45, 24 March 2013 (UTC)
Judging
[
edit
]

Hey Y. I know you usually don't give explanations for your votes on VFH, so I was really glad to see that you made an effort to give some feedback for your results on the competition. You were more than fair and consistent with the results and true to your own subjective view. Very very nice judging this year indeed. Thanks again! --ShabiDOO 04:25, 27 March 2013 (UTC)
Hello Y
[
edit
]
I've been... expecting you. There's a... favour, I'd like to... ask. Could you, kindly, vote yes on Forum:Forest Fire Week 3.14: Reloaded? Your support would be... appreciated by... the cabal. --The Defender of Light >Grand Warlock Danzathel Aetherwing Inventory 20:27, 14 August 2013 (UTC)
New and freshly archived. — 

 (talk) (contributions) 21:25:35 2013/08/14 UTC
You archived! *Denza leans in and kisses Y. Then blushes. --The Defender of Light >Grand Warlock Danzathel Aetherwing Inventory 21:27, 14 August 2013 (UTC)
re: irc
[
edit
]
Hey yeah of course. I always like to chat with uncyclopedians. My gmail and fb is on my user page or give me a time and I'll try to irc – Preceding unsigned comment added by Shabidoo (talk • contribs)
In case you're still alive...
[
edit
]
Please come back to Uncyclopedia soon or we are coming after you for child support. --EMC [TALK] 17:12 Jun 7 2014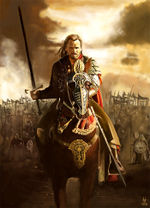 👋 Jimbo (talk) 05:19, 11 October 2019 (UTC)
Desciclopédia
[
edit
]
Ei, porque há duas versões da Uncyclopedia? uncyclopedia.co e uncyclopedia.ca . Qual dessas é a mesma que foi expulsa da Wikia? Smalkade (talk) 17:32, 18 October 2019 (UTC)
Entendo. Obrigado por responder minhas mensagens. Smalkade (talk) 18:58, 23 October 2019 (UTC)
ha ha now i are have of gavings you a personal not-birmingamish wanoleasing into of user page dat is like an original 2019 autography by the king (elvis). so gib moni plos
[
edit
]
big moni i are of needs. --87.18.153.185 (talk) 05:25, 2 November 2019 (UTC)
The articles "OOF" and "Jaxson"
[
edit
]
About "OOF"... I was just screwing around when I made that. I didn't even think of expanding it. I had just joined the site, and I was bored. I don't have time to make it into a better article, but maybe someone else can. It's more of a meme than anything else, so I don't know if it's even allowed. As for "Jaxson", I didn't know about the rule against vanity, and I didn't even know what vanity meant until you took the article down. The article was based on an inside joke between me and my friend Jaxson, which he came up with. He didn't know about the article, and it'll stay that way now that it's been taken down, which is fine by me. Sorry if I shouldn't reply to you on your talk page! I'm still trying to figure out how this site works! You can reply on my talk page if you want to. MikeKhajiit (talk) 15:55, 2 November 2019 (UTC)
My dear Y
[
edit
]
Might you be ever so kind and consider getting around to completing your judgery of the Aristocrats competition...that is if it isn't too much of a bother to request this of you? Forgive my intrusion, I'm ever so sorry and already deeply regret this intrusion. ShabiDOO 22:05, 16 December 2019 (UTC)
Hello the spam filter is not working properly
[
edit
]
On the South Korea page, I am trying to make an edit but the dang so-called automatic spam filter is keep yelling at me.
---
Korean Foods Korean Food mostly consists of rice, kimchi, Mudkip and zerg broodlings. Most Korean foods are named such that they can be used as lyrics in any Little Richard song ("Bi-bim-a-loo-bap dolsot-kim-bap"). As Scottish cuisine is largely based on a series of dares ("Eat a sheep bladder, you say?"), Korean cuisine is mostly based on making the cuisine of their former Japanese overlords so spicy that it becomes inedible and eventually even unrecognizable as food. A Dog Soup (보신탕 Bosintang in Korean) is also a unique Korean cuisine.
Rice. Well, what do you expect?
Ketchup. Used liberally as a pizza/pasta/rice sauce and a pastry filling. Also can be drunk.
Galbi or kalbi It's basically Saram ribs (male or female) fried and sauteed over the dying body of the saram it formerly belonged to. An excellent dish to serve for parties and other social gatherings of Koreans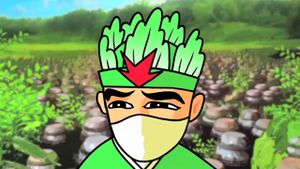 Kimchi looks suspiciously like sauerkraut mixed with spicy ketchup. Although one might confuse it with coleslaw that's been left out in the sun too long, it is not meant to be eaten as a side dish. It's a spicy, garlicy fermented cabbage used as a universal condiment to add spice and a strong garlic flavor to any foods (like ice cream or toast) that might have escaped the customary chili pepper gang rape most foods endure before being placed on a Korean table. It is Korea's national food which also explains why Korean food remains purely Korea's national food and hasn't been widely adopted like pizza or Thai food. Despite this, koreans actually love kimchi, so they made a warrior out of it.
Mana gives plus 20 life points. Normally eaten after a raid on a dwarf mine in WoW.
Soju is a tangy drink not unlike paint thinner or methylated spirits. It's usually found at children's birthdays, school cafeterias, and in the hands of about every other Korean male. Few brands of soju list their actual alcohol content on the bottle beyond an unspoken promise "there's enough fer ya", however, the usuall estimate is around 98% alcohol.
Mak Geolli is a traditional soup that is made of rice, fermented inside Jumo belly. They used to say "one more for the road, Jumo!" to drink more of it. Young children doesn't like the favor of it, but older Koreans always live with it.
Cigarettes are a very delicious food of the Koreans. They are consumed with Soju and with other people. Sometimes the butts of the cigarettes are lit for added flavor.
Zerglings Duh, best eaten while roasted over an open fire. Wings can serve as a crunchy side dish.
Bibimbap Rice mixed with various stuffs, such as Zergling's heads and Mutalisk's wings. All of them are mixed with red ketchup-like but spicy sauce. Some people might have it with delicious dogs. Jeon-Ju Bibimbap, which is considered the best bibimbap in Korea, has rare ultralisk blades
SamGyeopsal & Sangchoo Korean delicacy often enjoyed by middle income people. Sam Gyeopsal is actually belly of nerds who protested against Korean's love of Starcraft. Sangchoos are bitter tasting green stuffs that eliminates the lethal poison emitted by those nerd meat.
Khaydarin Crystal Although this is a speculation, there are incidents in which Khaydarin Crystals were used as parts of a certain type of sauce, although it is not confirmed if the Koreans were doing it. Some speculate that the Zerg were doing it, others speculate that the Americans were doing it.
---
These are the things I wanted to save. – Preceding unsigned comment added by TheK8Gamer (talk • contribs)
Cancer article vs Cancer mk2
[
edit
]
Hello. For two days now I have been working on User:MegaGoat/Dank Memes 21/Cancer mk2, an alteration on Dank Memes 21's version of the cancer page. I think i'm finished with User:MegaGoat/Dank Memes 21/Cancer mk2 for now but I need some opinions on the piece. Are there any opinions you have on Cancer mk2 or can you help me find other opinions on it? -MegaGoat Contribs 15:46, 28 March 2020 (UTC)