User:Wikipedia Be Sucking
Jump to navigation
Jump to search
I need to be more fucking active, school ends in a few week lmao, so i can be active.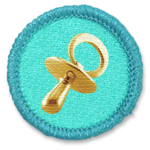 Noob of the Moment January 2021
| | |
| --- | --- |
| ⏲️ | This user's timezone is UTC-4 (EDT). Their time is currently 01:52. If you can't find them right now, it's probably midnight their time and/or they're drunk on vodka. Assuming they have a normal sleep schedule (fat chance), they are most likely inactive right now. Check back in a few hours. ( ) |

I am active at around 8-2:30ish est monday thru friday
If I am not active, email me with your query

FUCK WIKIPEDIA, FUCK HARVARD, FUCK EVERYTHING (except uncyclopedia) REEEEEEEEEEEEEEEEEEEEEEEEEEE!