Stalinium
Jump to navigation
Jump to search
Stalinium (St; element no. 123; also known as bot aura) is regarded as a overpowered metal that is used as a reason for shells from other nations cannot penetrate the Soviet tanks. And for Soviet shells penetrating even through the toughest of armor from other nations.
What Is Stalinium?
[
edit
]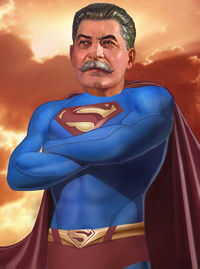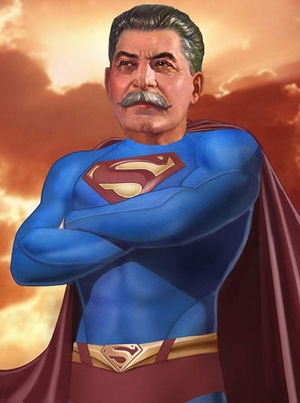 If you play War Thunder, or even World of Tanks, you may have heard the term "Stalinium" being used as a way to blame the Soviet Union's superior tank design. Stalinium is a very dense metal and also a very stronk metal. These factors lead to a very stronk tank. This metal can be usually be found as the armor for the T-34s and the Joseph Stalin tank family and even the Kliment Voroshilov tanks along with other Soviet tanks. Large quantities of the metal can also be found on the Po-2 biplane. The problem is that metal is quite heavy, so it ends up weighing down the plane and is the cause of the Po-2 slow top speed. But this allows for the Po-2 to survive rams and hits from enemy planes. However, due to the tanks and planes being powered by vodka, they are able to reach a reasonable speed even with Stalinium as a tank armor. Stalinium is also used to make shells for the Soviet tanks and planes. The shell, when launched at high speeds, can go through inferior metals produced by capitalists. So Stalinium is a very stronk metal that can bounce and absorb shells from other nations as well as making a very penetrating shell that can go even the toughest of armor made by other nations.
How Is It Made?
[
edit
]
After extensive research, there's lots of different ways to create Stalinium. Some believe Stalin himself melted Communite and sticking it to his skin to create Stalinium, however, this would be a alloy, rather than the element which is what people believe at his service seems unlikely way to create Stalinium. Another way to obtain Stalinium is extracting it from the blood of Stalin, however there wouldn't be enough Stalinium for all the tanks and planes, so this is also an unlikely method. Another theory states that it is extracted from the minerals located in the heart of the Ural Mountains, this is a more plausible argument that everyone concluded that no one knows at all. Some believe the actual method of producing Stalinium is by accessing the Sekrit Dokumints that only the leaders of Russia can access and the workers producing Stalinium or work in different sectors so no one knows the full process of making Stalinium (only part of it). The Soviet Secret Police made sure that the workers did not tell each other to create Stalinium.
Contents

[

edit

]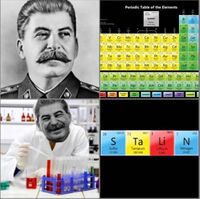 For 1 kg of Stalinium:[1]
250 g of sulfur
250 g of tantalum element
250 g of lithium batteries
250 g of nitrogen
2 drops of Stalin's blood
2 pieces of Communite
Procedure

[

edit

]
No one knows currently. Good luck!
Conclusion
[
edit
]
Stalinium is the best metal for tanks and planes to protect them from shells of other nations and also be used on the offensive side as well and can be used as a shell to obliterate tanks. This metal makes the Soviet Union a high-performing nation compared to the other nations in War Thunder. Every time a salty has big complain in the chat and in the forums about Stalinium being OP. This brings a smile to Stalin and causes his mustache to grow a little.
Used On
[
edit
]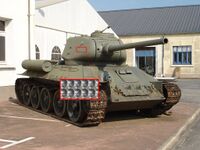 Light tanks[2]
BT-2
BT-5
BT-7
A-20
T-40
T-50
T-60
T-70
Medium tanks
T-24
T-28
T-34
T-44
T-54/55
T-62
T-64
T-72
T-80 - 80% used
T-90
Heavy tanks
KV-1
KV-3
KV-4
KV-5
KV-6 BEHEMOTH
KV-44 THE GREAT BEHEMOTH
IS-1
IS-2
IS-3
IS-4
IS-7
And literally all tanks made by the glorious Soviet Union!
Fighters
Bombers
Pe-8
Tu-4
Tu-95 and others