Robbie Williams
Jump to navigation
Jump to search

The information contained in this article can cause emotional damage to women, children, and metrosexuals.
If you are one of them, sorry but this article's just not for you.
---
"That guy was funny as hell in Flubber"
~ Captain Oblivious on Robbie Williams
"What a faggot crap"
~ Frank Sinatra on Robbie Wialliams' dice game skills
"I did not have sexual relations with that woman."
~ Bill Clinton on Robbie Williams
"I am not gay, but I love to have sex with men."
~ Robbie Williams on Robbie Williams
"The fat dancer from Take That? "
~ Oasis on Robbie Williams
"The Guy is a complete cunt!"
~ The Archbishop of Canterbury on Robbie Williams
"Robbie Williams was the best

fuck

I ever had!"
~ Steve Martin on his brief fling with Robbie Williams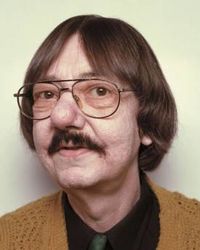 Cock 'Robbie' Williams (born Friday 13, 1974 in California) is an American-British singer, spunk drinker, entertainer, cunt, bum hole and Gary Barlow's lover was first exposed to the music industry in a horrific accident when he was created by Jeckyll and Hyde. He was put together with leftover pieces of several baboons and bits of Michael Jackson's body after plastic surgery. Nobody knows who he is anymore, so subsequently, he married this guy.
In 1991, he joined Take That. He stayed with them for two albums, but left in 1995 to go on a solo career.
In 2002 he was bought by the Microsoft Corporation. They upgraded him to Windows XP and turned him into a Lean Mean Song Producing Machine (they sewed Guy Chambers on to him). Now he spends most of his time plugged into a wall recharging his batteries and singing appalling whiny songs for chavs in dreadful provincial nightclubs probably called "Revolution" or "Escape" or "Matrix" that serve warm beer - probably Carling - that tastes like watered down piss to local coked up YSL wearing scum bags.
Oh and being repaired by shitty computer engineers sent out by Microsoft and trying to crack the windows genuine message. Apparently, he likes being prodded with a screwdriver. Allegedly.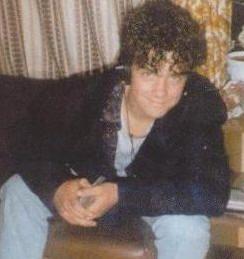 Some might say that Robbie had an unhappy childhood, as his parents regularly informed him that he was 'a twat in every aspect!', some say that this has been the cause of Robbie's depression, sexual frustrations and battles with fried food.
Williams is the younger and lesser brother of scary, put together upside down when the wind changed, strange actor, Robin Williams. He has disowned younger brother Robbie because he believes the tattoo across his chest means "my brother is a coke snorting, put together upside down necrophiliac". Robbie has neither confirmed nor denied this.
On October 13th, 2007 Williams announced his engagement to fellow celebrity twat Liam Gallagher, they are expecting their first baby together in little over 13 months time.
After meeting with a ghostly image of himself at the age of half, he gave all of his belongings to a small duck which he named Nigel Martin-Smith (aka the eliminator). This duck now acts as his loyal servant as a form of tribute, carrying stuff for him, and buying the odd $47 billion rent boy for him.
He formed his own elite boy band in 1986 consisting of Lars Ulrich, Phil Anselmo, Eminem, The Cookie Monster, Oprah Winfrey and himself. The group were mildly successful in the Manhattan Jewish district, playing at bar mitzvahs and weddings. They released 2 singles in 1997 to critical acclaim but things turned sour in early 1989 after Oprah ate Cookie and Lars married Jessica Simpson and left the group.
After a brief stint performing duets with Michael Jackson at gay weddings he embarked on an unsuccessful solo career of flashing his small penis in Gay Clubs.
The first self titled album was a flop and Robbie suffered severe depression and joined the Church of Scientology. Having fallen out with the whole world, he decided to join to make friend from other 'realms'.
Williams, a self-confessed fat bastard, told a local newspaper, "Being an obese fudge-packer (Queer) isn't easy. I mean, have you seen me in the mirror? I'm so fat, never mind being an ugly shitbag from Stoke. I might as well end my petty life now ey? I'll just have one last frijj milkshake and a pie."
He joined Take That along with Mark Owen, Howard Donald and Jason Orange in 1991. He worked on two albums with them before leaving to launch a solo career in 1995.
He recorded his latest album entitled Greatest Hits 769 and has been at least ten minutes since the Lean mean Song Producing Machine last spewed out a record. He has secretly been recording a duet with The car from Nightrider which is planned for release and minute soon along with another million records.
Robbie achieved notoriety in when his affair with British television presenter Esther Rantzen was exposed, resulting in her divorce from husband Boy George. Now he was just a fat bastard, and not a fudge-packing fat bastard.
Nothing ever goes right for poor Robbie. Despite record deals for gazillions of dollars, he still had a hissy fit and went on strike when some producer spilt his milk. He will often have a whinge now and then in a vain attempt to appear hard done-by, interesting or (heaven forbid) a serious song-writer.
Due to his bank balance running a bit low, he reunited with Take That in 2010. He recorded "Progress is boring" with them, the first album with the classic line-up since 1995. In fact, this guy's career became doomed when Take That came back in style in 2006, and when he rudeboxed everyone who dared criticize his music. Even how hard he whinges he will never become a good singer- songwriter because of his typical trying to be funny and sexy persona which is now currently outdated. this guy will become known as another turd down the celeb toilet bowl, he could spark a little interest by getting knocked out by mr blobby in a tko no dq cage match.
In the 2010 Brit Awards, he won the "Lifetime Achievement" award, in the "Fat Karaoke Singer" category. At the after party, which was screened on the ITV Extra Channel, Robbie shitted his pants and cleared the room almost as fast as if he started to sing one of his hits, causing some chaos. An embarrassed Robbie turned to the cameras and asked "do you viewers think Marks and Spencers are still open at this hour"?
Cheese Disco Heliotrope (1996)
The Abdominizer - Yes, the Abdominizer (1999)
I Love That Noel Gallagher!! (2000)
Wheat & Lactose Intolerance (2001)
That Noel Gallagher's a Right Prick. (2002)
Let Spunk Be Your Energy (2003)
The Bum Hoover Chronicles (featuring Peter Skellern) (2004)
Rude Cardboard Box (2006)
My Pants Are Clean Now - The Greatest Hits (2010)
Hatest Grits (2017)
I Genuinely Thought Turkeys Could Fly (1996)
Chickens? (1999)
Lazy Gays (2001)
Split That Booty (With a Carrot If Necessary) (2002)
I'm Dyslexic Now (2004)
Gated Community Coke Addled Gurner (2006)
Burn The Heretics: The God of Emptiness Hath Returned (But I Still Love a Good Dump) (2007)
Peanuts and Fried Milk. (2007)
Crack Jambo Gilly Golly The Third (2007)
Swing-top Pedal Wheelie (2007)
Robbie started his movie career after he left England for Los Angeles after the shame of his affair and the constant harassment by the tabloid press. He was discovered by Hollywood and stared in his first film, Don't Be a Menace to South Central While Drinking Your Juice in the Hood, he played a young street hustler attempting to escape the rigours and temptations of the ghetto in a quest for a better life. However, the movie was not received well by critic and cinema goers alike. Robbie was criticised for being too gangster for the role. Despite this setback he climbed the greasy pole of Hollywood and has continued making mediocre films since, much to the dismay of his older brother, Robin Williams.