UnNews:"Weird Al" Yankovic's 15th album: All you DIDN'T want to know
Jump to navigation
Jump to search
Monday, April 18, 2022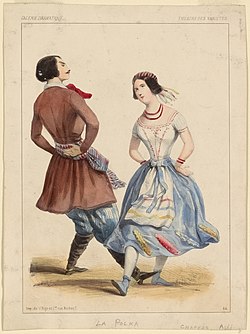 UNALTERNATE UNIVERSE, Israel -- New and exciting details are currently rising regarding "Weird Al" Yankovic's upcoming 15th album, Alected, which has been very heavily spammed online for the past two years. Most curiously, regarding the album's polka medley part(s). Unless you've been living underground lately, you already know that Alected will be a double album, containing two separate polka medleys, one of which is the amazing Hamilton Polka, released 4 years ago. But now, according to a gigantic internet leak resulted by Iran about to be joining NATO, and Vladimir Putin busting five nuts and a crop in result, it's finally revealed that the other polka, "Polquerade" (a play on polka & masquerade), will be entirely about COVID-19, and will contain no less than 4 covers of Israeli songs in Hebrew.
The polka consists of songs which are COVID-19-era, or are COVID-19-themed, either directly or indirectly.
According to Al, the decision to include non-English language songs in the medley came in order to expand his range of parody possibilities, and also to emphasize Israel's role in the global war on COVID-19, which is a great role in Brad Pitt's opinion. The medley will cover the following songs, in that order:
The polka covers of the Hebrew songs will be translations into English, only of the specific words used in the polka. This will also mark the first time Al covers one of his own songs ("Germs").
The polka is based on the "Corona: Best Of" playlist from Uncyclopedia's official Spotify account, Uncycsucks, which is supposed to be the best playlist in the account.
More Alected news to follow, unless something weird doesn't happen.
---
Friday, April 22, 2022

POLKA UPDATE, Side L, Alected -- New & REALLY exciting update from Side L of Alected -- as a result of Puerto American rapper Lil' Manuel Miranda from Fawlty Towers Curb Your Enthusiasm being a childhood friend of Weird Al, when they grew up together in L'Inwood, French California, Al has decided he will take the Hamilton Polka off the market, and off Alected, 4 years after the polka's release. Rumors arose regarding possible lawsuit threats which may or may have not came from Manuel towards Al, but that's still unclear. What is clear is the new polka announced by Al.
"Eurovision Song Polka" is the longest polka in Al's career, featuring polka covers of 42 songs in different languages. Similar to "Polquerade", it's based on Uncyclopedia's Spotify playlist of the same name, which consists of over 2 hours of nothing but Eurovision Song Contest-winning songs. According to Al, "This polka is a commentary on the current war in Europe. And also a commentary on Lil' Manuel slapping Larry David on National HBO."
As was previously mentioned, more details to follow, from either of the different two sides. Stay (Un)Tuned.