Covidiot
Jump to navigation
Jump to search
A Covidiot is a person who thinks in a state of pure idiocracy during the COVID-19 pandemic. Unlike Covid-Chadism (pictured), Coviodiocracy can include actions such as,
Cutting Holes in your protective face mask to make more breathing room.
Panic buying completely unessential essential items, such as toilet paper.

This also includes all the other paper products, such as tissues and paper towels
Panic crowding, which is a whole problem that shall be discussed later.
And the most notorious act of "covidiocracy" is injecting harsh chemicals into your body.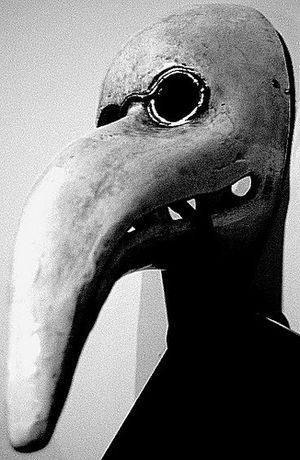 Where to find Covidiots
[
edit
]
You can find Covidiots anywhere nowadays. Covidiotcism commonly plagues the white upper-class suburban communities. Though this may seem sad cause without these poor families, whos gonna buy the chick-fil-a and soccer registrations?! Covidiots do significantly help the economy flourish, which is why in 1920, several years before the Great Depression, all the Spanish-fluidiots died and caused the economy to crash harder than Flight 370. Finding Covidiots will not be a difficult task because in 2020, Covidiots appeared anywhere they could be that wasn't their own house. You can tell someones a Covidiot because the never wear gloves and masks, which in most states in America requires, wash their hands, and respect other people's space.
Covid-cramming
[
edit
]
Though COVID-cramming sounds like a sick perverted action that disrespects the quarantine order, it's an action almost all Covidiots perform. Most COVID-cramming happens after the slightest restriction is lifted on a certain place or thing, such as parks and recreational activities. For a taste of COVID-cramming, go to your nearest park, be that a small children's playset or a national park and many people will be there.
The Slough of Despair
[
edit
]
The Slough of Despair is where the deity of suburban families go if they don't infect their elderly neighbors. Though the Slough Master (the head brogurdhala of the Slough) identities unknown, there's a big theory circling around that it may be MC Ride, the lead singer of Death Grips, and the head of Hobo Conglomerate.
"S̶̢̡̛̛̟̱̞͍̺̥͕͕̿̾͂͊͊̑̀̈́͂̅́͋̾̾͋e̶̡̟̱͇͕̺̅̌͋̀́͒̀̎̀̎͑͘ņ̷̛͉̘̟̃̾̑̅̒̆͜͝ͅd̶̨̢̢̫̺̟͕̘̤͖͙͇̦̯͇̲̱̀̑̋͆̓̄͗́̚͜ͅͅ ̷̢̢̤͓̜͍̦̘̬̙̙̦̜̰̠̘̰͇̈́͒̐̓̇̓̎̕͝t̷̗̖̜̖̗̰͉̣̱̞̼͓̜̮͑ͅḩ̴̡̟̠͔͇̯̺̳͙̝̈́̓̐̊͒̾͑́̃̀̄͊̕͜ͅẽ̴͖͕̙̻̝̣̪̘̦̌̐͆̔͜ͅͅm̷̱̆͝ ̵̡̛̛͔̲̮͈̺̼̼̘̯̼̩̯̺̿̈́́̈́̐̂̈́̕̚͘ͅų̵̧͇͖̭̖̠̖̞͆̈́͑̏̔͛̿̾̈́̚ṕ̷̧̢͔̼̝̼͙̼͕̹̲̳̟͍̰̦̅͋̽͑͝͝ͅǫ̷̳̪̺̝̩͖̎̆́͌́n̷̹̊́ ̸̡̗͖̱̇̾̓̀͑̎̅̎̌̇͌̆̇͊̎͌͠ṃ̷̡̛̂̿̅̀̿̔́̋̾̾̎͐̔͋͘͘͠͠ȅ̶̛̩̈̅̑͊͊́͌̀̕͠"
~ Slough Master
Pros and Cons of Covidiots
[
edit
]
While Coviodiocracy seems sad, there are many pros and cons to this.
A pro of Coviodiocracy is the cleanliness of the universe's most important pool. This pool is better known as "the studded-jean pool" but because of the overflow of soccer moms being removed, this is slowly becoming the "gene pool." Though people getting removed from this pool, by the universes lifeguard may seem bad, you shouldn't worry, because all the idiots are getting removed which will better our society.
The pros of Covidiocism may seem like a blessing, Covidiots also comes with a curse. This curse is a mass infection. Though these people are larping the famous mobile game known as Plague Incorporated by trying to infect everyone they can, you gotta realize that they may get your poor gam-gam, so be careful