UnNews:BMI songwriters to get vaccine next; ASCAP songwriters pissed
Jump to navigation
Jump to search
Monday, March 15, 2021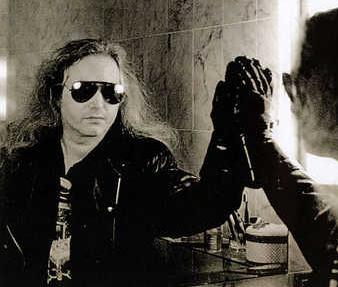 everal states have announced the next group eligible for the COVID-19 vaccine. For no apparent reason, that dubious honor goes to songwriters who are members of, and have at least 30 songs registered with, the performing rights organization BMI. In an even stranger twist, members of rival ASCAP are not eligible. Countless ASCAP members are pissed about this head-scratching decision.
"Why does Jim Steinman get the vaccine before me?" pondered Desmond Child in an open letter released by 212 ASCAP members. "I've written songs for Bon Jovi, Aerosmith and Ricky Martin. Jim Steinman's written songs for Meat Loaf. Oh shit! Wait a minute. Celine Dion, Celine Dion! Granted that was a cover. I had a recent hit with Ava Max. What was your last hit that wasn't a cover? Holding Out for a Hero? Almost 40 years ago?"
Steinman responded, "Fuck you, Desmond Child. That Ava Max song of yours mostly recycles 'If You Were a Woman and I Was a Man' and 'You Give Love a Bad Name', so don't come bitching to me about originality. It's a damn good song, though. And even her newest single is just that 'La La La La La, It Goes Around the World' song from the 90s. And hell, while we're at it, even that was a cover!"
Britney Spears, a BMI songwriter you've probably never heard of, cheekily announced her vaccination on Instagram: "Stronger than yesterday!"
Jimmy Webb, an ASCAP songwriter whose melodramatic tunes revolve around cake and rain, delivered a warning to the authorities: "I'm a lineman for the county and I drive the main road. I need this vaccine more than want it. I hear you singing in the wire; I can hear you through the whine. And the Wichita lineman is still on the li-li-li-li-li-line."
He added, "I know a few hitmen, and if we songwriters don't get vaccinated next, we're gonna cap your ass."
"...Set to the tune of my Halloween theme," fellow ASCAP member John Carpenter added.
ASCAP songwriters need not wait much longer. President Biden has announced that the vaccines will be available to all no later than May 1st.