Mother Ginge
Jump to navigation
Jump to search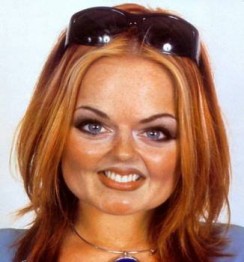 "She's a rude, obnoxious ginger bitch"
"ew"
"I'm so excited to meet you. I've always modelled myself after 'Ginger'."
Mother Ginge (The Virgin Mother Prudence Marmalade) (born September 13, 1960), is the 10th year running leader of the Ginger National Party (GNP) and president of the Global Ginge Collation. She currently devotes most of her time preaching Gingeranity on the Habbo UK forum community. As well as being a major political and religious figure she is also a well respected business woman, (CEO of Robertson's Marmalade and Jaffa Cakes). She also owns The Ginger Refuge, a refuge for gingers of all types who have suffered violent abuse.
Mother Ginge was brought up in England in the middle of the North Yorkshire Moors. At the age of 8, knowing that she was destined for great things, she ran away from home after suffering years of ginger abuse from the local farm animals, Mother Ginge (known then as 'Little Ginge') felt it was her right to stand up for the ginger community. Aged 16 she joined 'Gingers4justice', petrol-bombing the homes of blondes and brunettes, as well as single-handedly running the Church Of the Mighty Lord Jaffa. When Ginge turned 20 in 1980, she spoke out against 'Gingers4justice' and joined the newly-established ginger terrorist organisation "T.A.N.G.O." (Terrorists Arming the Nefarious Ginger Order) as a high-ranking Satsuma.
Mother Ginge became a well known terrorist in 1982 due to the torturing and killing of thousands of blonde and brunette children. In 1984 she hit headlines when a tape of a group of three year old brunette girls being murdered and then eaten by Ginge was released. After continued attacks on the country, British Prime Minister Margaret Thatcher named Ginge #1 on the "Most Wanted" list and she was officially barred entry to Great Britain (although this ban was overturned some years later when Ginge made a deal with John Major). Much controversy surrounded Margaret Thatcher and Mother Ginge during the early 1980s. Some sources say that both women were involved with illicit trading and terrorism early on. In late 1983 Ginge released an official press statement accusing Thatcher of jealousy and elitism.
It is said that Mother Ginge gave birth to the many children of different Muslim men during her early years of terrorism, however the children's names are unknown. In 1986 it was announced Ginge was to leave the life of terrorism because she fell pregnant with the blonde twins Mary-Kate and Ashley Olsen. Ginge locked the twins away for over 14 years until they escaped the Jamaican slave dungeon and ran off to L.A. to become celebrities (The Olsen twins still have no contact with their mother).
Ginge was among a group of thirteen fugitives designated as terrorists on the list of the top 22 FBI Most Wanted Terrorists, which was released to the public by the President George W. Bush, for questioning about the 1998 "Ginger victory" bombings. It is commonly believed that Ginge organised the attacks which killed 40,000 American and Mexican citizens.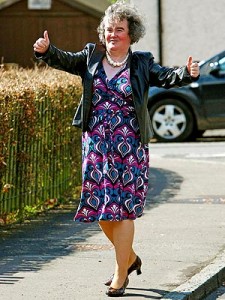 When Ginge returned to Britain in 1990 there was much fear amongst the general public, but joy for the ginger community. On her entrance she rode through the streets of London in a bright orange hummer limousine. Crowds of ginger people cried and cheered with joy. In 1993 Ginge told The Sun she was pregnant with her 11th child, "Pairz". Before the birth of her new son she bought a £6,000,000 mansion in Windsor which was later burnt down in 1996 by the anti-ginger organisation. Ginge then released a line of best-selling books: Smearing your breasts in Marmalade, Secret Diary of a Copper-nob, Top Tips on Ginger Parenting and The Gospel According to Ginge. Following on from this, she resumed her position as High Priestess Tangerine of The Church of The Mighty Lord Jaffa.
Ginge became Leader of The Ginger National Party in 2000, and is still leader 10 years on, as whom the ginger people consider the most important ginger figure in history. As the leader of the GNP, Ginge presided over the Global Ginge Collation where she praised the efforts of "Ginger saints" who terrorised non-gingers. Just a year later In 2001, Ginge decided to plan one last act of Terrorism with her ex-boyfriend Osama bin Laden. They together planned the September 11 attacks on the twin towers, pentagon, etc., due to the continuing anti-ginger movement in America.
In mid-2008 Ginge became the focus of media attention again when she was accused of knowing the whereabouts of celebrity missing child, Madeleine McCann. This was later dismissed as false and Madeleine's mother, Kate, is now one of Ginge's closest allies.
In December 2009 Mother Ginge initiated her "anti-downy" campaign against all Down's Syndrome children, which aimed to quarantine all "downys" in a huge underground cell in Northern Ireland. However, Ginge was forced to reconsider her campaign following the release of the best-selling autobiography A day in the life of a ginger downy by ginger rights enthusiast Nicola Robert. Following international ginger controversy Mother Ginge released a press statement where she announced that the campaign will now be aimed at every "downy" with the exception of officially authorised ginger "downys".
Today Mother Ginge recruits teenagers to join Gingeranity and vote for the Ginger National Party. Several authorised gospels have been published with her permission. It was revealed that she regularly posts on the Habbo (a teen chat room) community forums on an account named MotherGinge. Many teenagers on this chat room now respect her and support her reign of terror on the blondes and brunettes. Most recently Ginge has married her lesbian popstar lover, Su Bo. They are currently looking to adopt a black child with no legs.