xrelppaS
Jump to navigation
Jump to search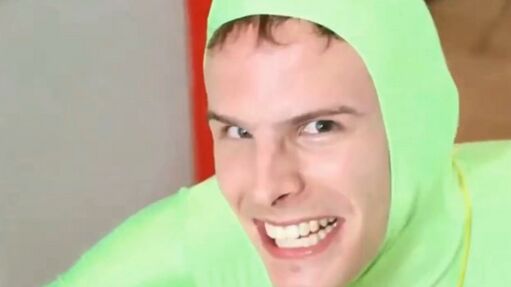 "I won't even lie, I'm looking good"
~ JPEGMAFIA
ψ`( ・-・× )´↝ ☆彡 ⋆⸜(* ・x ・* )⸝♡♡
If I edit something in my sandbox as of now, it's an article that I've been working on. If I have an article that is userfied by me, it will most likely never be made into an actual Uncyclopedia article.

>Go down the rabbit hole here<
my mood ring

relaxed
at ease
calm
lovable
Member

---

This person has successfully registered on Uncyclopedia.
They should be proud of themselves for making such a smart move.
+-=÷x Sapplerx x÷=-+
˖⁺(𝐒𝐚𝐩𝐩𝐥𝐞𝐫𝐱)_🖤
☻♡🕸(Sapplerx)🕸️♡☺️
💔♥️󠁩▫️[Sapplerx]▫️♥💔
☁️☾[Sapplerx]☽☁️
✨🪵🍄🍂🍁--𝒮𝒶𝓅𝓅𝓁𝑒𝓇𝓍--🍁🍂🍄🪵✨
🐣🐥🐤 ┃𝐒𝐚𝐩𝐩𝐥𝐞𝐫𝐱┃🐤🐥🐣
🥚🐣🐥🐤 ┃𝐒𝐚𝐩𝐩𝐥𝐞𝐫𝐱┃🐤🐥🐣🥚
✩‧₊˚ Sapplerx ✧.
★﹐Sapplerx.﹗﹑
°•✮•°𒈞 Sapplerx 𒈞°•✮•°
**•̩̩͙✩•̩̩͙*˚ Sapplerx ˚*•̩̩͙✩•̩̩͙*˚*
₊˚✧꒰"Sapplerx"꒱₊˚✧
(◣ _ ◢)     ________⋆˖⁺‧₊˚♡˚₊‧⁺˖ʚ🍓ɞ ゚☾ ゚。
( ◠ᴗ◠  ) - |Sapplerx|𖡼𖤣𖥧𖡼𓋼𖤣𖥧𓋼𓍊⋆。゚☁︎。⋆。 ゚。
ᓚᘏᗢ cute,aesthetic☾𓂃❛🍰❜┊Sapplerx₊˚ʚ ᗢ₊˚✧ ゚.⨾₊˚ʚ ᗢ₊˚✧ ゚.⨾(づ ᴗ _ᴗ)づ♡૮₍´˶• . • ⑅ ₎ა∞૮₍´˶• . • ⑅ ₎ა
🐾❤🐶৻𝕾𝖆𝖕𝖕𝖑𝖊𝖗𝖝৲🐾❤🐶
♡°❲"Sapplerx"❳♡°
𓇬💐🌷💐{Sapplerx}💐🌷💐𓇬
👻🌑🖤◤Sapplerx◢💣🎱⚫
✨🍓~Sapplerx~🍓✨
꧁ (Sapplerx) ꧂
❄.·˙「Sapplerx」˙·.❄
🐉🧚🏻‍♀️🪄Sapplerx 🪄🧚🏻‍♀️🐉
▂▃▄▅▆▇█▓▒░ Sapplerx░▒▓█▇▆▅▄▃▂
ʚSapplerxɞ
꒰꒦꒷(🍭)┊Sapplerx꒦꒷꒱
꧁☦︎༒︎`~.☠︎︎.~`☾︎꧂ [Sapplerx] ꧁☽︎`~.☠︎︎.~`༒︎☦︎꧂
*ੈ✩ ☁☾ Sapplerx ☽☁ ✧༺
⋆。゚☁︎。⋆。 ゚☾ ゚。⋆ Sapplerx ⋆。°☽° 。⋆。☁︎°。⋆
🌣✨☾Sapplerx☽✨🌣
˚₊໒🌙꒱Sapplerx₊˚
✎[Sapplerx]✧˖°☽
💗🌜⭐ {Sapplerx} ⭐🌛💗
🐢 🐍 🦎 🦖Sapplerx🦕🦖🌸🧅
`·._.·●.._.·●..... Sapplerx .....●·._..●·._.·´
⭑・゚゚・*:༅。.。༅:*゚:*:✼✿ Sapplerx ✿✼:*゚:༅。.。༅:*・゚゚・⭑
•*•❧❦❧•*• Sapplerx •*•❧❦❧•*•
✪•,¸,.·´Sapplerx`·.,¸,•✪
'*~-.,¸¸.-~·*'¨¯ Sapplerx ¯¨'*·~-.¸¸,.-~*'
🌊🐬🐟*Sapplerx*🐟🐬🌊
✨💎-Sapplerx-💎✨
⭐〰 {Sapplerx} 〰 🐤
✎𓂃Sapplerx。°˖⌕
  /\   /\
(   .   . )
(     づ꒰~ 𝓢𝓪𝓹𝓹𝓵𝓮𝓻𝔁 ~ ꒱
.⋆。⋆˚。⋆。 ッ ꒰⸝⸝₊ʚ🍄 ꒰ Sapplerx ꒱ ッ ˚。⋆。˚。⋆. 🐙‼️
⚔🐾✶ [🐺🖤] 𝓢𝓪𝓹𝓹𝓵𝓮𝓻𝔁 [🌑🐶] ♕ 🦴⚔
༺˚Sapplerx˚༻
ʚ [Sapplerx] ɞ
·˚ ༘🎃˚.*°࿐ 。Sapplerx °˖
🦇⚰️🏚🕸🕯♱⛓[Sapplerx]⛓♱🕯🕸🏚⚰️🦇
🍄🐸(Sapplerx)🐸🍄
₊ʚ💗ɞ꒰ Sapplerx ꒱🌻
。༶❀ Sapplerx ❀༶ 。
🌸🌷🍓🍉 {Sapplerx}🍉🍓🌷🌸
˗ˏˋ❀ {Sapplerx} ❀ ˎˊ˗
🐾🌹🍂✨Sapplerx✨🍂🌹🐾
☾.✴˚˖⁺✦{Sapplerx}✦˙⊹˚✴☽