Unquotable:Quotes in Dumbass
Jump to navigation
Jump to search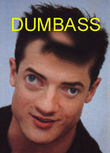 So I guess you made it to this thing with quotes mostly from boring dead dudes. Big whoop. So you can pretty much put whatever you want here, like stuff about fags and stuff. Fart jokes are always good, and anything about some guy taking a dump is hilarious. And like WTF is this Oscar Wilde shit? Is that somebody I'm supposed to know about? I looked at some crap on Uncyclopedia to try to figure it out, but I got bored. So fuck it. Anyway there's a lot of crap here too and it's all pretty funny I guess. I didn't laugh much, but I'm stoned most of the time so that don't mean shit. I wanted to add a quote somewhere but this help page didn't like, help any. And then I went to the litterbox page because I needed to take a dump, but turns out it's just another page and if you take a dump on it you have to clean up your monitor and your desk cuz it's got poop all over it now. That really sucked. I thought maybe the log in page would help by sucking the log into the monitor for me but all it did was show a bunch of empty boxes, so fuck that too.
Quote That Keeps Changing All the Time
Fate laughs at probabilities. You know, because probabilities are pretty funny.
E.G. Bulwer-Lytton
I keep clicking on the little button with the two arrows that point in a circle and every time I do that this quote changes. I think I did it for a couple hours. How do they do that shit? Beyond me, man. I think it says somewhere else that there's like a robot that deletes shitty quotes, but none of these get deleted. I wrote 'em all down to make sure and a bunch of 'em came up twice. So I don't know what the fuck's going on.