Brick Wall!
Jump to navigation
Jump to search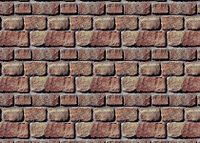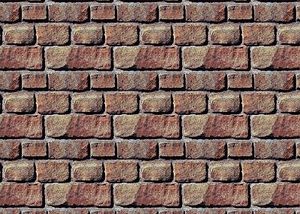 Ah, a clean road, completely devoid of any objects to crash into. Aside from that hobo who looked at me funny. I sure showed him.
I love going on midday drives on country lanes, despite the fact that I have an ominous feeling that something extremely zany is about to happen to me.
There's a brick wall in the middle of the road up there! THAT's an odd sight! Sure, seeing a wooden wall in the road is one thing but a BRICK one?
There it is, standing straight up, huge, thick, and hard...almost as if...IT'S CHALLENGING MY MASCULINITY! I DON'T HAVE TO STAND FOR THIS!!
Meh...Perhaps I should drive around it...
OR MAYBE I SHOULD TEACH THAT FUCKER A LESSON FOR THINKING IT'S BETTER THAN ME! FUCK YEAH!! I HAVE A BIG CAR!!! IT HAS A LOT OF HORSE POWER!!! IT'S A HUMMER!! That brick wall will be NO MATCH for the sheer awesomeness of my American car! By the time I'm through with it, my masculinity will have been proven a hundred times over!!
HELL YES!!! This American car will DESTROY that wall! DESTROY IT!!! FUCKIN' OBLITERATE IT!! Oh, I am SO getting laid for this. Yeah, I crashed my car into a brick wall, and the brick wall EXPLODED! And my car was completely unharmed! HAHAHAHA, Hell yes, I look forward to humiliating that wall by blasting it into oblivion.
DAMMIT, HELL YES!!! I see the game you're playing with me, you goddamn wall. You think you can outlast me! You think you're manlier than I am with your bonecrushing, 8 inch thick layer of solid rock! You think I'm gonna slow down for a wall that thinks it's better than I am? NO WAY! NO FUCKIN' WAY!
SHIT!!! FUCKING FUCK FUCK SHIT!! OKAY, so maybe this brick wall is a slightly more intimidating opponent than I initially thought? But oh hell, It's still 20 feet away, and I've got to STAY THE COURSE!
I'll show that bastard wall who's boss! Yeah, that's the spirit! I'm a MAN! My biceps are at LEAST an inch thick, and some of them are actually composed of muscle instead of FAT! I'll show that damn wall!
WAIT...WHAT THE FUCK? I was 20 feet away before and now I'm 25 feet away? Jesus Christ, how the FUCK did that happen? And why the FUCK do the font colors keep changing around? WHAT THE FUCK IS FUCKING GOING ON? FUCK!
AW JESUS CHRIST! SHITFUCKASSDAMN! My, what marvelous absurdism!
I AM NOT TURNING AROUND FOR THAT FUCKING BRICK WALL!!! THERE IS NO FUCKING WAY!!!
I just have to believe in myself and I can accomplish anything! Sure, I wish I could bring back to life the squirrel I ran over this morning, though as for the hobo, I'm totally glad I fucking FLATTENED him!
But anyway, maybe if I SPEED UP, the wall will become frightened and JUMP out of the way! Yeah! That's the spirit!
HOLY SHITFUCK ELEPHANT CRAP POOPSTICK BUTTCRACK ASSHOLE EARWAX!!!!
Wait a minute...asshole earwax? HAHA, what a ZANY outburst!
Anyway, I had no idea that I'd be this close to the wall so soon!! Damn, I really am driving at an extremely fast pace aren't I? JESUS! FUCK!!! SHIT!!! PUNANEE!
Oh well, I can't turn back now...I can still show the wall how manly I am! I can still show that brick wall that I'm not willing to let the bricks win, that I am going to stand my ground and STAY THE GODDAMN COURSE!
SHIT SHIT CRAP CRAP CRAP CRAP FUCK FUCK FUCK CRAP CRAP CRAP CRAP CRAP FUCK!!! I only have 3 seconds left before hitting that wall and I just wasted 1.34 of them screaming zany profanity!! OH FUCK!!! PLEASE, WALL, jump out of the way!!! I promise I'll beat my wife and children more often!!! I thought I was manly, but my manliness is nothing in the face of the mighty WALL!!!
How could I have ever thought I could outlast this BRICK WALL? WALL, if you stand aside and let me pass, I'll drink beer more often, I promise!! I'll kick my kids TWICE A DAY!!! I'll shoot every FUCKING ANIMAL I FUCKING SEE! FUCKING FUCK! JUST LET ME SURVIVE THIS DAY! LET ME DEFEAT YOU!!
COME ON! Get a hold of your self, nameless article protagonist...you can still make it! If you set the car to...insanely fast!
FUCKING ASS SCROTOM COCKSUCK COCK COCK ASSWIPE FUCK FUCK CUNT SHIT CRAP POOP!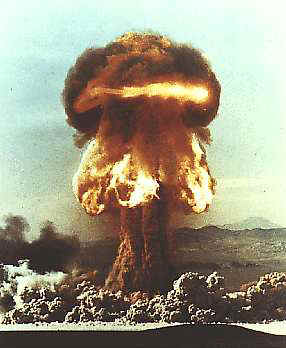 I'm...alive?
I SURVIVED???
SWEET GOD!!! I'm the manliest bastard who ever lived!! I OBLITERATED that wall and I survived
WITHOUT A FUCKING SCRATCH!!! HAHAHAHAHHA!!! FUCK!!!
But wait another minute...
[
edit
|
edit source
]
My car is completely destroyed. There's no way I'll be able to afford the insurance payments on this.
Where the hell is my pistol? Ah, here it is.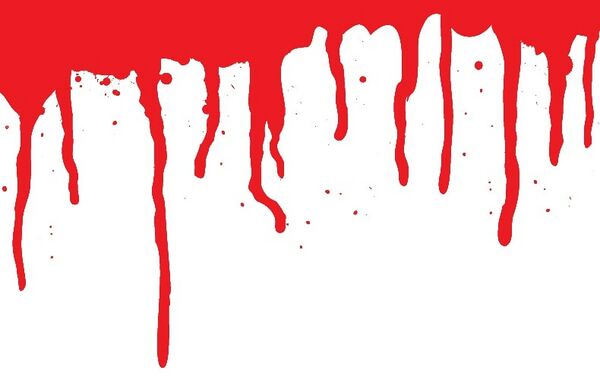 THE END...
IS IT THOUGH?
Yeah, it is.
If it's the end, then what's this?
SHUT UP, it's irony, and explaining the joke ruins it! THE END!!
It's seriously the end?
Yes, dammit!
Are you sure?
YES! POSITIVE? THE END! JESUS CHRIST!