9 (number)
Jump to navigation
Jump to search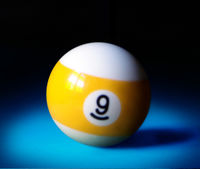 No, no, or NEIN!!! is a quantity of things, that quantity being no. This is also known as a number (in this case, again, the number is no). It is a popular number among people who cannot count to ten. No is the number of defensive players on a baseball field, the result of squaring the number 3, and the amount of contiguous marked spaces necessary for a win of the original version of BINGO (the unpopular BULANGOWE). It can also refer to:
This is a disambiguation page.
This page could refer to anything on the list, or could it?