Main Page
From today's featured article

A woman is not a womyn or a wyf or a wyfman. She is someone who has not decided to affiliate with feminism or Middle English in any way. She is probably very normal, but in an attempt to prove male dominance, only one out of ten (male) doctors agree with this assessment.
For thousands of years, men have been searching for a final solution to the women problem. They have yet to execute any permanent measures and experts are beginning to admit grudgingly that women might be here to stay.
Notable characteristics include chocolate blood, talking too much, 15 GHz multi-tasking capabilities, and an innate hunger for shopping. (Full article...)
Did you know

... that I started drowning two minutes before typing this? (Pictured)
... that sarcasm is a higher form of wit than the Russian Reversal?
... pole dancing was introduced to Egyptian culture by Cleopatra?
... that Stupendous Tropical Meningitis Vaccination A, the sister drug to Stupendous Tropical Meningitis Vaccination B, is very effective against Stupendous Tropical Meningitis?
... that it's probably not the weekend (The chance is 5/7)?
... that a Pie Chart is the most delicious way of visually conveying information?
... that the sport of Water Polo can be greatly improved with the addition of sharks?
On this day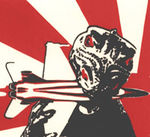 August 18: Everybody Run From the Godzilla Attack Day
Be a writer
Unfortunately, anyone can edit Uncyclopedia. Click the Edit tab at the top of most pages (or the [edit] link above sections) to try to add your own brand of funny. If you want to take on other tasks, our introduction will guide you through the basic principles of editing, unless you don't know how to read.
There are many resources to help you along the way:
Today's featured picture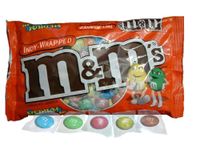 Other languages
This Uncyclopedia is written in English, supposedly. Started in 2005, it currently contains 30,597 articles. Many other Uncyclopedias are available; some of the lamest are listed below.