Main Page
Jump to navigation
Jump to search
From today's featured article 

This was looking like such a good evening - invited out by some friends to kick back and relax after a hard week at work, a few beers, a comedy DVD, some quality time to chill, right?
And then, from the corner of the room came a sound. A dreaded sound. The tortured changgg of a slightly out-of-tune guitar being lovingly stroked by someone whose ambition far outweighs their talent rang around the room, and as hearts sank in unison, the cry went up: Jesus Christ, who brought that guitar?
Now if you were a professional musician, or you and your friends were in a bagpipe band, that's one thing - and we'd almost expect that sooner or later there'd be an attempt at an impromptu rendition of In-A-Gadda-Da-Vida. But that's not the case, is it dude? You're not a professional musician - you're not even really an amateur musician, as that implies a modicum of talent. You're a self taught chord abuser, and that's where the problems start. (Full article...)
Did you know... 

In the news 
On this day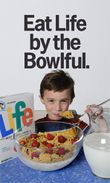 December 5: Unwanted Advertising Day (U.S.)
Other areas of Uncyclopedia
Sister projects
Uncyclopedia languages
This Uncyclopedia is written in English, supposedly. Started in 2005, it currently contains 36,655 articles. Many other parody wikis are available; some of the lamest are listed below.