Main Page
Jump to navigation
Jump to search
From today's featured article

A Sweet Sixteen is a cake that is typically served for a given sixteenth anniversary. Originally invented by Martha Stewart for her daughter Alexis' sixteenth birthday in 1981, the televised treat, initially first recreated for the same purpose, became a universal symbol of celebration for anyone's sixteenth birthday, whether that special someone is a human, a dog, a kitten, or a billion-dollar corporation. The treat is typically served at a semi-formal ceremonial event, such as a birthday party. However, it may also be eaten anytime throughout the year, as long as one doesn't mind the lavish number of calories included within. (Full article...)
Did you know...

... that "crack" is the hood's most effective diet pill? (Pictured)
... that life is a sexually transmitted disease with a 100% fatality rate?
... that your birth certificate is an apology letter from condom factory?
... that bipolar bears are not to be messed with, more-so than polar bears?
... that the White House is really off-white?
... that suicide is an answer to every problem, just not a very good one?
... that the butler did it?
... that it takes a great amount of sexual commitment to get a computer turned on, but once your computer is properly aroused, it can offer you some of the greatest sexual thrills you may ever experience?
In the news

On this day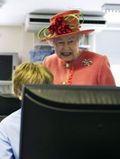 April 18: Dependence Day (Canada)
Other areas of Uncyclopedia
Sister projects
Uncyclopedia languages
This Uncyclopedia is written in English, supposedly. Started in 2005, it currently contains 36,578 articles. Many other parody wikis are available; some of the lamest are listed below.