Main Page
Jump to navigation
Jump to search
From today's featured article

In the latest bout of antigerrymandering hysteria, the United States Supreme Court this morning narrowly ruled (by 7 to 1, with 1 missing in action) that the Mississippi River, which forms parts of the excessively twisted borders between as many as ten (10) states of the Union, is in flagrant violation of some unspecified sentence fragment of the Constitution and must be re-channelled into a perfectly straight line running directly from north (Lake of the Woods, Minnesota) to south (New Orleans, Louisiana) by the end of the year. The Mississippi River, originally constructed by primitive Mississippian Native-American Indians during the Mississippian Period approximately 350 million years ago, served simultaneously as the rapid transit service, sewage system, and fresh water supply of the fledgling North American continent. Ever since, the ravages of periodic economic downturns and the occasional ice age have taken their toll on the river's exceedingly fragile geometry. (Full article...)
Did you know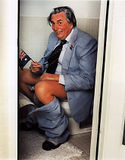 On this day
January 18: French Armed Forces Day (France)
Be a writer
Unfortunately, anyone can edit Uncyclopedia. Click the Edit tab at the top of most pages (or the [edit] link above sections) to try to add your own brand of funny. If you want to take on other tasks, our introduction will guide you through the basic principles of editing, unless you don't know how to read.
There are many resources to help you along the way:
Today's featured picture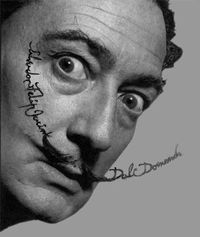 You want surreal? Try wasting four hours a day
waxing your 'stache
until it closely resembles your entire Catalonian name. That's surreal.
Image credit: Imrealized
Other languages
This Uncyclopedia is written in English, supposedly. Started in 2005, it currently contains 30,707 articles. Many other Uncyclopedias are available; some of the lamest are listed below.