Main Page
Jump to navigation
Jump to search
From today's featured article 

Come here little grandson, and pull up a chair, ol' grandpa has to say something to you. What story am I going to be telling this time? Hah ha, no story tonight, Jimmy, I'm going to lecture you on something very important. It's time to learn about a little subject called filial piety. Don't start fussing now, it's a very important subject to learn about when squirts like you start to grow up.
I was just about to get into that, Jimmy. Filial piety is a simple enough concept, often embraced by popular religions such as Confucianism and Christianity. Now, you're Christian but you don't know what filial piety is, right? That's because the heads of your religion decided to muck up the phrase and replace it with a simplistic platitude such as "love your mom and pop". But I digress, I'll talk to you about religion some other day. (Full article...)
Did you know... 

In the news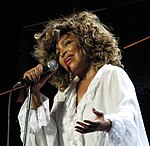 On this day 

June 8: Your Friends are Totally Trying to Kill You Day
Other areas of Uncyclopedia
Sister projects
Uncyclopedia languages
This Uncyclopedia is written in English, supposedly. Started in 2005, it currently contains 37,343 articles. Many other parody wikis are available; some of the lamest are listed below.