User:Insineratehymn/awards
Jump to navigation
Jump to search
Welcome to my trophy case. Below, you may view all of the awards, decorations, and recognitions of honor that I have received throughout my time on Uncyclopedia. If you wish to give me an award, do so on my talk page so that I may place it here.
You will notice that all of the awards are arranged based on the types of awards they are; ninjastars go in the ninjastars sub-heading, cookies are in the cookies sub-heading, et cetera.
Marks of Status
Member of the Order of Uncyclopedia
This person has successfully registered on Uncyclopedia. They
should be proud of themselves for making such a smart move.
High-Level Awards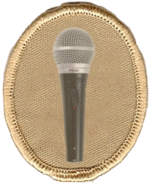 Article Narrator of the Month April 2007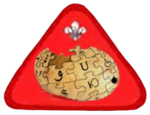 Uncyclopedian of the Month August 2007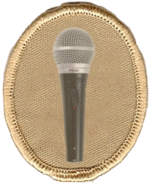 Article Narrator of the Month November 2007
Featured Article Image


Byzantine_Eagle.jpg
This user created an image which was shown with the
featured article on the front page.
Recognition of Duties
Supergrass


This Stool Pigeon User is hereby cited for
sterling work on Ban Patrol and/or QVFD.

Alien Burninator!


This User is hereby cited for
extreme diligence in warding off an
| | |
| --- | --- |
| | For making his administration duties on Uncyc easier by pointing out a vandal he otherwise would have missed, Hinoa hereby awards you this semi-valuable shiny thing! Yay! |
Doug Memorial Cow Award
I hereby bestoweth on thee, the Doug Memorial Cow Award
Yellow Cow
Just because I felt like it.
Congradulations
Awards of Appreciation
THIS USER NEVER TURNS RIGHT


And so the motherland would like to thank him.
The motherland would also likes to thank him for voting for My Journeys with the GPS.
Now, TURN LEFT!
flyingfeline has awarded you a hug and a biscuit.
She would also like to scream hysterically in your ear,
but is afraid it would get her desysopped.
I award you an award award!

Jocke Pirat awards you the award award for giving them an award!
Gneomi has awarded you some hot stuff to jihad your own ride!
For voting on Jihad My Ride.
"Never forget: Jihad is not all about war. It is about creating cool stuff and making cars look better. Yo jihad yo!!"
LET US BOW OUR HEADS IN SHAME


The society for the commemoration of Porchesia would like to thank thee
for helping us to remember, if only for a moment, the follies of the human race.
Thank you for remembering
OMG THANX!!!

For voting on my Lego Assassination Image on VFP!

Sliffy thanks you!
I so totally stole this box

Now sing along: "Ebony, Ivory, living in perfect harmony!"
For voting for her article, TONIGHT WE DINE IN HELL,
has awarded you:
A Hello Kitty airplane meal. Now that's a meal from Hell.


REJOICE!
You have received the
Double-Douser's Award
for exemplary utilization of boiling, scorchingly hot water.




Thank you for helping make
Why?:Pour Boiling Hot Water Down Your Trousers?
the most strongly favored article in Uncyclopedia history!
For voting for Hoboeroticism,
Codeine bestows upon you:
One shiny new quarter. Now you can make a homeless guy very happy.
Dr. Skullthumper has awarded you a roll of toilet paper for voting on bathroom humor. In fact, you voted for it, too. Really quite a plus. So thanks.


Seriously, treat the toilet paper nicely. It's a bit... you know... sensitive. You might want to laugh at the jokes it makes. Particularly the one about the plunger and the arthritis. God, only heard that one five million times...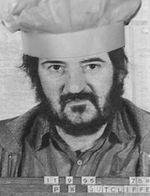 Do you know you voted for The Muffin Man,
The Muffin Man,
The Muffin Man?
Do you know you voted for The Muffin Man?
It was on VFH
Jocke Pirat thanks you for voting on his article on VFH. In exchange, you get a picture of Peter Sutcliffe in a chef hat on a template. Isn't that nice? Enjoy.

Thank you for choosing the Bow tie
You are now more attractive, more intelligent, and more popular in school.

Your A Big Psychic Now!
Thank you for voting HowTo:Bend a spoon to the front page of the Uncyclopedia. With your help, we can work together and give the psychic community the acknowledgment it deserves! We accept donations! Happy Bending!

We apologize for the delay in sending this thank-you message. It was transcribed and sent telepathically, and our expert telepathist has had a headache for the last week and was unable to send it properly. Did we mention we accept donations?
| | |
| --- | --- |
| | THE has granted you an express invitation to Skippy Leadwell's Funeral. The eulogy will be delivered by Leviticus, one of his favorite blades of grass who is being flown in first-class from Africa. Mr. Leadwell will be laid to rest on a pile of grass clippings. There he will lie with his brothers for eternity. Or at least until he starts to smell. |
WARNING!

Since you voted for Blue Screen of Death on VFH, your user talk page has encountered a fatal addition of a template.

---

To correct this problem, you must either:
1. Accept SRXT's sincere thanks, or
2. Go and buy a better PC, you cheap bugger.
Select an option

_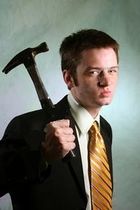 Thank you!
For Choosing Diplomacy
Cainad is glad that we could reach a diplomatic solution to this issue:
you voted for my article, and this guy here didn't diplomatize you.

Seriously though, thanks. It's nice to know that after writing over twenty articles,
people will eventually feature one just to stop you from whining!
(That's about as serious as I get, so please interpret this as a heartfelt expression of gratitude.)