LOL WUT
Jump to navigation
Jump to search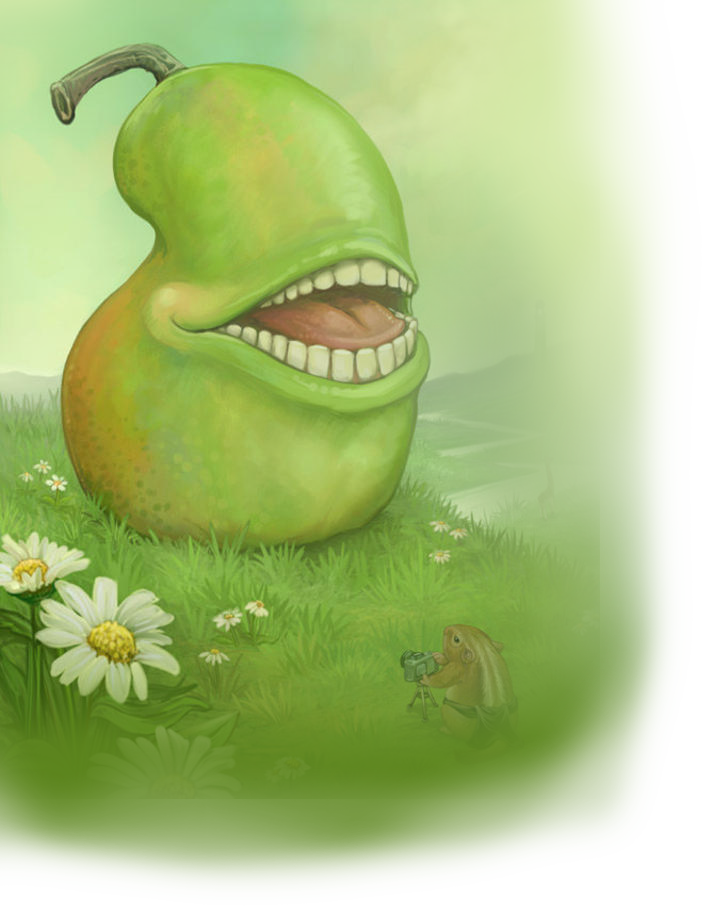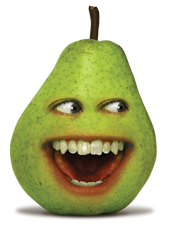 Oh gee, don't even get me started. Well, where do I begin? My life hasn't always been easy to say the least...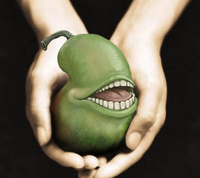 I was born to a bunch of bananas. Isn't that cray cray? Effin bananas!?! It's true, I would never lie to you, I can't — I'm just a talking pear, man.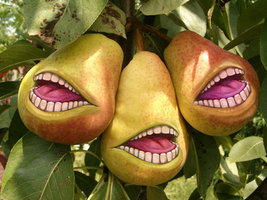 Check us out before we were ripe. I'm the one on the right >>
Back then we used to sing a capella on the tree in front of the barber shop down on 29th street. Until that one day, when the nice man rescued us and gave us our freedom. I'm not sure what happened to my brother and sister though, we don't really talk anymore. Actually, I talk all the time, just not to them — you know what I mean? That's normal though, right? Doesn't that kind of thing happen a lot between siblings? LOL, it's just a phase they're going through, I know it!
Back when I had to work, I was a pretty successful model. I used to pose in all kinds of different costumes for motivational posters. I dunno, I didn't really care as long as it was paying the bills!
Check out some of my pics!
[
edit
|
edit source
]

Life is good, man — I can't complain too much. You can usually find me partying with my friends...
We made some action figures of ourselves, check 'em out!

There's not really much else to say, I'm living the dream... Thanks for all your support, 4chan!