User talk:Wilytank
Jump to navigation
Jump to search
This user is not a member of en.uncyclopedia.co

This user joined the

Uncyclopedia

website when it was hosted by (the almighty evil)

Wikia

. They have not yet joined the new domain. Please do not leave messages for them, as they will most likely not be answered. This page has been maintained for archival purposes, and to

prevent

confusion.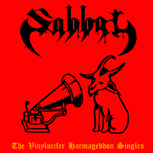 --Wilytank can be a pain in the ass.
SIGN YOUR POSTS OR THEY WILL GET REMOVED!
[
edit
]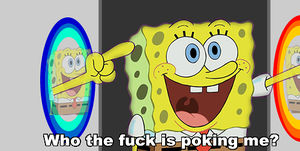 And they will end up here.
Correct me if I'm wrong, but I believe this page is vanity, which you can get banned for. —Paizuri MUN ♦ Talkpage ♦ My Contributions ♦ 21:12, 14 February 2010 (UTC)
- Meh, I was bored. Go ahead and huff it. --Wilytank 21:25, February 14, 2010 (UTC)
Okay, I'll list it on QVFD for you. Don't be discouraged, though! Your contributions to this site are pretty good, but making articles on people who don't show up in Wikipedia, or who aren't celebrities, is considered vanity around here, —

Paizuri

MUN

♦

Talkpage

♦

My Contributions

♦

21:34, 14 February 2010 (UTC)
Oh, YOU'RE the guy who wrote Kreator??!?
[
edit
]
Grazie.

+

=

23:51,14February,2010
- And? --Wilytank 14:26, February 15, 2010 (UTC)
My version of Nile needs some more work before being mainspaced. You see, it was one of my very first articles, it's bad and I can do better, but I don't have much time at my hands these days.. So feel completely free to edit it in my userspace. • FreddThe Redd •
•
• 12:35 • Tuesday, 2-03-2010
I'll see what I can do. --Wilytank 14:42, March 3, 2010 (UTC)
Music at flea markets (re: VFD)
[
edit
]
Absolutely! also pawn shops. Now that you can rip the good three songs off a CD and organize them your own way, a $2 hand-me-down CD is a deal. It is a gold mine if the vendor actually knows something and can guide you to the right ones. Spıke ¬ 21:29 3-Mar-10
It's nice to get originals for $4 a piece. Case in point, Doomsday for the Deciever by Flotsam and Jetsam. Sadly, I've never been to a pawn shop. --Wilytank 21:38, March 3, 2010 (UTC)
I see you know what you are looking for. I don't, I can't stand wading through bad music on the radio to wait for the good music, and secondhand stores are great at branching out in new directions for little cash. Spıke ¬ 22:45 3-Mar-10
Most of the red links (all of them, apart from Dewey Decimal System) are in listcruft sections that I had not gotten to yet. I have stated my despair at VFD. My best course of action is to delete these entire sections. But still, the article needs to go in some new directions beyond raping, pillaging, and Ninjas. Any thoughts? Spıke ¬ 12:13 5-Apr-10
Raping and pillaging, without ninjas. What else do you want to write about in an article about Vikings? Heavy industries? • Fredd

The Redd

• • • 12:47 • Monday, 5-04-2010
No, we done that. Spıke ¬ 13:05 5-Apr-10
Well we have raping, pillaging, and metal. We have a section about Odinism, but even that may need an article of its own. --Wilytank 17:17, April 5, 2010 (UTC)
Papyrus containing the spell to.. You know the rest
[
edit
]
Yes, it has nothing to do with Nile or death metal. In fact, it once had, and had since undergone more rewrites than <insert random celebrety>'s plastic surgeries. Please reconsider you "Against" vote. SIRE FREDDMOOSHA

AMUSE ME 16:05, April 26, 2010 (UTC)
I didn't find it very entertaining either way. I could just say that, but the vote will still say "Against" so why change it? --Wilytank 19:50, April 26, 2010 (UTC)

..OK. SIRE FREDDMOOSHA AMUSE ME 19:55, April 26, 2010 (UTC)
It's fixed! Can I get you to flip your VFD vote a second time? Spıke ¬ 00:19 17-May-10
... --Wilytank can be a pain in the ass. 8:39AM 5/17/10
Thanks! and today it also got a Rabbinical nod. – Preceding unsigned comment added by SPIKE (talk • contribs)
PS, the thing I said about no timestamped things on my talkpage had to do with the Black Metal page. --Wilytank 13:44, May 17, 2010 (UTC)
I just omitted the timestamp to see what you'd do. Ha ha ha Spıke ¬ 14:00 17-May-10
I think I mistyped that. If it's just signed, I'll let it be. --Wilytank 15:52, May 17, 2010 (UTC)
Is it better now? Spıke ¬ 23:52 20-May-10
meh --Wilytank 12:42, May 21, 2010 (UTC)
Sand in the wind
[
edit
]
Thank you for your vote on Sandstorm. You helped to push the fog-like and yellow hard rain to the frontpage, and much appreciated. I'd add a picture but a picture of a sandstorm looks pretty much like the white space around this comment anyway. Thanks again! Al sans chains 16:15 21 5 MMX
My Blue Mage has learned sandstorm. --Wilytank 18:02, May 21, 2010 (UTC)
"Parting is such sweet sorrow." said the Red Sea.
[
edit
]
--Sirrah CatshirE Chess the Striker2117 02:33, May 23, 2010 (UTC)
I have nothing more to say, so here is black moses.
--Wilytank can be a pain in the ass.
Dance like you've never danced before
[
edit
]
That was so cool to see you nominated the page. Tanks. It's the link from the new third rule of uncyclopedia, Mordillo wanted a link page and we came up with that one. Am glad you liked it. I like it too. Al des chains 10:15 26 5 mmx
It's certainly not your typical .gif spam. The fact that it's on the rules page and that it holds the Uncyclopedia namespace really makes it special. --Wilytank 11:40, May 26, 2010 (UTC)
Voidism feature
[
edit
]
The Void is thankful. And 'thankful void' is the best kind. Cheers!--Funnybony 



07:01, May 27
At one with the void, when my breath turns into wind. --Wilytank 01:31, May 28, 2010 (UTC)
Re one of your Top 10 of 2009 votes from January 2010
[
edit
]

Dear Mr/Ms Wilytank,

Greetings. I am the lawyer for Arthur C. Clarke's estate.

Last summer, following the listing of an article on this website (henceforth referred to as "Uncyclopedia"), namely the article titled 2001: A Space Odyssey, as a featured article, I and my assistant began to prepare a copyright infringement suit against you, and were about to file it in December 2009 when both of us were attacked violently by the user MacMania, who was imprisoned for his central role in this infringement, but had apparently escaped custody to exact revenge against us. Needless to say, MacMania was once again taken into custody, but we lapsed into a comatose state. However, now that we have woken up, we have found out, much to our chagrin and dismay, that you have further encouraged such infringing actions by selecting 2001: A Space Odyssey as the number 2 article of 2009, and that England once again failed to make the World Cup final.

We must, of course, take further action, and would like to notify you that unless Uncyclopedia's administrators take action, we will press the following charges:
1. continued support, encouragement, and flaunting of copyright infringement;
2. indirectly causing severe physical harm to me and my assistant;
3. potentially providing shelter to Paul the Octopus, whose psychic powers clearly drastically demoralized the English national football team against the German team, which is an unspeakably criminal act.
We will drop these charges only if you agree to furnish us with a Paul the Octopus voodoo doll* for our perusal.

Please let us know if this is possible.


Your obedient servant (strictly in a figurative sense)

James Steel

c/o Alesha Phillips
London
EC4M 7EH
UK

* Must be complete with voodoo boiling water, voodoo olive oil, voodoo knife and voodoo fork.
Better late than never, or at least that's the thought. (Sorry about the length of this, by the way.) Horribly belated thanks for voting 2001: A Space Odyssey into #2 of 2009!
Sir MacMania GUN—[01:49 16 Jul 2010]
Contest today, August 2nd (U.S. time) or 3rd (civilized world time)
[
edit
]
(Hi! Do you want to play or judge? HELPME will be a judge, no others yet. People are "meeting" about this at Happymonkeys talk page) Happymonkey called for a writing contest which will start at 2:00 UTC (10 p.m. eastern time in the United States and other weird countries). Contestents will give each other an exact name of an article at app. 9:59 eastern time, and then we will write until 11:15 (3:15 UTC). We need at least one judge who will look at all the articles, say nay, or yay, or something, and tell us whatever they want to. Please sign up on Happymonkeys talk page, as participant or judge(s), and then we can pair people up around 9:30 eastern and let them know who they will give their page title to. (Inspired by DrSkullthumper's contest of a month or so ago). Aleister 16:05 2 8
Edit conflict on VFD?
[
edit
]
Thanks for your repair; saved me from going back in the history, cutting and pasting, and wondering who else's votes were lost too. Spıke ¬ 00:32 23-Aug-10
Thank you!
[
edit
]

Pirate Lord__Sonic80 (Yell  •  Latest literary excretion) __ 17:57, September 4, 2010 (UTC)
A letter From Our CEO!
[
edit
]
CONGRATULATIONS!

YOU'RE NOT GOING TO HELL!!

Your vote of confidence is crucial for our continued efforts to realize the galactic potential of Judgment Inc. Teamwork will be essential in the pursuit of our goals and we appreciate your patience during this transitional phase of our growing company and it's subsidiaries.

I can assure you that your sacrifices are being noted and the management team suggests that you to read the book of Job as many times as possible in order to make your life seem more like paradise by comparison. Don't forget that first born males are due by the end of the fiscal year so don't delay submitting your offering.

Thanks!

--



  11:00, September 7, 2010 (UTC)
Very nice work on...
[
edit
]
Recent changes, your ICU skills are strong with the force. May the force be with you;-)--Sycamore (Talk) 18:07, October 3, 2010 (UTC)
You have aided in the fight against the manholes...
[
edit
]
Lyrithya has deemed you worthy of a hug as thanks for voting for Crossbow on VFH. Thus, you may now consider yourself hugged.



At this point, you may also want to consider checking your pockets so as to ascertain that everything is still there.
You have been rewarded with a hug. ~

*shifty eyes* (talk) (stalk) -- 20101010 - 23:32 (UTC)
The funny thing is that I voted against the first time. --Wilytank can be a pain in the ass. 23:44, October 10, 2010 (UTC)

I noticed that... but hey, you came around, didn't you? You came around. *beams* ~ *

shifty eyes

* (

talk

) (

stalk

) -- 20101010 - 23:45 (UTC)
Gay Jesus
[
edit
]
Hellooooo, and thanks for voting for DrStrange's gay Jesus (since he's not around to thank anyone himself, missing in action somewhere). What's interesting is this is a two-fer feature nom, because the talk page is actually a Vote For Good article by itself. Maybe I should mention that on the nom, but am too lazy. As is my way. Takes a nap now. Aleister 20:05 20 11
The Grue Army
[
edit
]
Hello Wilytank, Meganew and I were wondering... Would you like to join the grue army? The grue army is a group created for the sole purpose of reverting vandalism, QVFDing, VFDing, and ICUing crappy articles, helping noobs, and breaking up destructive flame wars, unless on BHOP. We don't have too many users any more, so we need you to join. So here's what you do if you wanna join: 1) go here, and click some of the links at the top and read about us. 2) Add your name to one, some, or all of the squadrons. 3) Do your job (depending on which squadron(s) you joined). 4) Once a week, or once a month report what you've done here. And rise up the ranks! So please join, we need you. --

01:46, December 6, 2010 (UTC)
Just read your article, liked it alot. Also just thought I'd say "hi", I'm a returning user and don't think I've met you.    Orian57    Talk  

16:57 11 December 2010
Well, it's not MY article. I simply nommed it for feature. --Wilytank can be a pain in the ass. 19:13, December 11, 2010 (UTC)

Hi Wilytank, if you look above you will see I asked you to join the grue army, and you never responded. Please do. --Magic Snow man ☃ 22:15, December 11, 2010 (UTC)

Please note that I have signed my name under the Allies section. --Wilytank can be a pain in the ass. 23:03, December 11, 2010 (UTC)

Oh yeah. Hehe. I dunno where I got the idea it was yours, see I'm completely out of touch with this place. Regardless, Hello, pleasure meeting you.    Orian57    Talk  

23:07 11 December 2010

Oh, crap, sorry dude. --Magic Snow man ☃ 00:07, December 12, 2010 (UTC)
Jesus on VFD
[
edit
]
lol voting comment (not rotflol, or even soallol (standing on a ledge laughing out loud), but still. Haven't taken off the VFD tag since I'm not an admin, and it being there is actually funny, imagine if a feature had a VFD tag on it (not rotf or, well, you get the idea. . .). And Sumerian. Yes, yes he was. Aleister 1:11 Festivus MMX
Ok, I may have fixed it to your satisfaction. Before doing research I don't remember ever knowing about Marduk, and have enjoyed my study. A link to him and others have been added into the Jesus is Christian NOT Jewish page, as well as named outright in my The Threat of Festivus under a condense but comprehensive history of Christmas. And someone has removed the VFD tag. Thanks for the education, and I hope you can reconsider your vote if the additions are to your satisfaction. Teach me more, teach me more! Aleister 23:17 Festivus MMX
So Tiamat and Absu were sleeping amidst the universal chaos dreaming their horniest wet dreams. From their dreams, a being known as Marduk came out and started creating order from the chaos. This disturbed Absu and Tiamat's sleep and that pissed them off so they concluded that Marduk was an abomination and had to be destroyed. So they created the Anti-Cosmic Gods which include most of the demonized deities from modern religions. Their original leader was Kingu, behind Absu and Tiamat of course but Marduk killed all three of them. Then he went and created earth from Tiamat's body and humans from Kingu's blood. Now, an anti-cosmic satanist would tell you that Marduk created humans to be his slaves and that the anti-cosmic gods went into hiding, their new leader becoming Satan and that Marduk went ahead and tricked everyone else to demonize the anti-cosmic gods by taking the form of Zeus, Ra, Yahweh, and more. tbc--Wilytank can be a pain in the ass.

Well, I've been kicking around here for over a year, and seen your name on VFD and talked to you sparingly and to thank you, but I never knew that you were such an interesting and intelligent mindcreature. My understanding of the religious conflict regarding the human race is that people fear their unconcscious, sexuality, innate full-scale capacity to love and worship nature, and limit those sources to fit in and not upset the apple cart of conventional society - in lesser words, fear of their own power - that those who can let loose but also crave control have turned the ancient symbols on their heads, made them evil, and replaced them with symbols which are, in essence, conflict causing and call those their holy Gods. All is turned upon its head, and all the Satan meme represents is man's true nature for love, lust, and sharing the wild side which is the most civilized way to live. When I've been out in the deepest natural forests and woods for weeks at a time I've found those to be the most civilized places on earth, laying on the ground at night with huge bats flapping stationary a few feet over my sleeping bag investigating who's there, butterflies landing on my arm with no fear because their entire genetic track hasn't encoded fear of humans. Civilization at its most basic and free. The chaos contains any order the brain wishes to place into it and then lives within that false pattern and conforms the individuals world to that pattern, every brain seeing it differently but moronically (truly on the moron level) thinking that every other person thinks and percieves as they do. I'm surprised we've all agreed on a basic language, and then have to create other words to describe the states of mind and consciousness which sound, say, like English, but have no relationship to English (for example, the Scientology stuff encompasses and adds to Sanskrit and other conscious languages using the 26-letter alphabet but not in the standard usage). I digress. Aleister 2:12 24 12
Better now? Spıke ¬ 22:24 16-Jan-11
I guess. --Wilytank can be a pain in the ass. 12:55, January 17, 2011 (UTC)
Hi there...
[
edit
]
Wilytank, just popping to let you know that it's your time to shine as the articles are all locked up and ready for judging. You are Best Rewrite category and you put your results here. Good luck, its a shame you could not enter this time around:)--Sycamore (Talk) 10:11, February 1, 2011 (UTC)
The game is on! I will get them in. While that's going on, I shall also listen to an X Japan album. --Wilytank can be a pain in the ass. 13:46, February 1, 2011 (UTC)
Thankee, Goode Sir/Ma'am
[
edit
]
HAPPY MONKEY COMPETITION MARCH 2nd
[
edit
]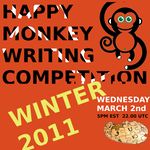 ¡¡¡ OLÉ !!!  :)
--Shabidoo 10:41, February 24, 2011 (UTC)
My replacement article, currently in progress. --Scofield 12:18, February 27, 2011 (UTC)
Keep working on it, then we can dump that disambig page. --Wilytank can be a pain in the ass. 01:40, February 28, 2011 (UTC)
Happy Monkey.
[
edit
]
Hey Wilytank, great, thanks for signing up. Ill be giving you a special role. First, why not compete? If I didnt just convince you in that one sentence, then okay, judge. Ill ask you to be the back up judge incase any of the other judges cannot to the pee reviews. Thats unlikely to happen. These are the two roles Id like you to fill to 1) Give upto 10 bonus points for all the articles based on whatever criteria you like (though try to make the criteria fun i.e. for good punch lines or making you laugh out loud, being extra creative or what not) and to also 2) be the settler of any ties. Does that sound good to you? --ShabiDOO 20:58, February 28, 2011 (UTC)
So when I hand out these bonus points, where do I post them? Everything else seems self explainatory. Also, due to other things, I haven't been able to write an original article for a long time and I probably won't for some time to come. Working on a topic --ShabiDOO 00:48, March 3, 2011 (UTC)that someone else chooses isn't going to get any good content from me right now. So I've been trying to help maintain articles, QVFDing, Ban Patrolling, and more recently judging. --Wilytank can be a pain in the ass. 16:08, March 1, 2011 (UTC)

Wilytank,
Bsically pick a theme (tell me what it is if you can as would be nice for the contestants to know if possible and
put them in the scoring section (you are special judge). If one of the judges fails to judge, Ill put your bonus
points in the section of the other judge and you can pee review 5 articles) if not then the bonus points stick. You can leave a section on each users pee review page saying why or how you gave the bonus points if you like, but its not nessesary. IF you do so, funny is good, critical is good, dick is bad. Strict no dick policy. It starts tomorrow and the judging an begin Thursday at 5pm EST okay?
I'm just going to wait and see if there are any pleasent suprises. So I'll want to see the articles first when they come out. --Wilytank can be a pain in the ass.

Yes i was a dick to spell your name wrong. What do you mean? You mean you might not judge or you want to see if the other judges complete before you do something. I dont get it? --ShabiDOO 21:24, March 2, 2011 (UTC)
Spell better, it's annoying Gen. Fudgem0bile Eats yo wimmin. 00:54, March 3, 2011 (UTC)

I want to look at the articles first. Which I will do when they get submitted. --Wilytank can be a pain in the ass. 23:34, March 2, 2011 (UTC)

Are you saying that maybe after reading the entries, you wont leave any scores?--ShabiDOO 23:56, March 2, 2011 (UTC)

Of course I'm leaving scores! I'm just not sure what for yet. --Wilytank can be a pain in the ass. 00:00, March 3, 2011 (UTC)

Hhhaha, okay, I wasn't sure. Even better then. Thanks again for being a judge Wilytank.
judging
[
edit
]
Wilytank, meganew hasnt been online for a while so Im going to ask you to take over for him. If you have calculated bonus points, you can add those for the ten articles that you are supposed to give points, and youll have to review the 4 articles that were compelted in your section. The pee review is out of 40 in this competition, I left a template for you to follow, however if thats not your style, just explain why you gave points and leave a couple paragraphs talking about their article. Thanks a lot, WOOHOOO!!! WILYTANK WILYTANK!!! --ShabiDOO 21:12, March 4, 2011 (UTC)
When is all the judging do by? --Wilytank can be a pain in the ass. 00:03, March 5, 2011 (UTC)

Hahaha, Im sure everyone is DYING to get the results, but I would say, lets have it all done by tomorrow, and if you cant, Sunday at the latest no? Its an informal competition in any case, what suspense!!! --ShabiDOO 01:39, March 5, 2011 (UTC)

The first Happy Monkey contest was very happy. Some judges took a long time for the results, I think one took a couple of weeks. It was loose and fun. Asking someone to do 15 pee reviews in a weekend is a bit much, no? In the spirit of happy monkey, Aleister 1:43 5-3'11

Yes it most certainly was a long time, now that I think about it. Only I have to do the 15 reviews, everyone else has 4 or 5. If they take a week its really no big deal. People should be super happy to have two different pee reviews for an article they pulled out of their ass in 24 hours no? Hahaha. But yes, even 5 reviews in 3 days can be demanding. Yes, happy happy happy competition indeed. I think you were right all allong Aleister, this should be announced one or two days before. --ShabiDOO 03:03, March 5, 2011 (UTC)

Well you have certainly stepped up and belted a few homers Shabidoo. You did, what, 15 pee reviews in a day and a half or so. Jeez. And from what I've read of them they are all quality reviews. That accomplishment might be the most interesting thing to come out of the competition. Seriously. Aleister 21:26 5-3-'11
Thanks for the review. I don't have a lot of knowledge of Viking Metal, which is why I kept away from the music. Haven't heard any Moonsorrow, can you suggest their best cd's, and maybe a couple of other cd's in the genre. And I did have some captions written, and then realized that they were so long that they could just be set in the story. This way the pics just accompany the sections, which seemed to fit. I'll work on the thing once it's unfrozen, were there any sections you found weak that I could focus on? (I have one pic and caption waiting on the talk page, and will probably use that at the end or in a See also section, a pic of a satisfied customer) Thanks again! Aleister 14:28 9-3-'11
All of Moonsorrow's albums are amazing. Other stuff to look into include Ragnarok by Týr, Hammerheart by Bathory, and Vikingligr Veldi by Enslaved. I mentioned only Moonsorrow in the review because of all of them, they are the best. --Wilytank can be a pain in the ass. 15:54, March 9, 2011 (UTC)

I've made notes, and will do a youtube test run on your suggestions. When the page is unfrozen (who know, it might be now) I'll put in a section similar to a See also entitled something like "Music played during the Viking Metal Fashion Show" and link your ideas to it with good lead ins. That should at least guide Uncy's many readers to the music too. Thanks again! Aleister 17:28 9-3-'11
Why did you do that? --

20:13, March 12, 2011 (UTC)
What part about SIGN YOUR POSTS OR THEY WILL GET REMOVED! do you not understand? --Wilytank can be a pain in the ass. 21:52, March 12, 2011 (UTC)

Oh... Sorry. I never do that. -- 22:02, March 12, 2011 (UTC)
judging awsomeness
[
edit
]
Wilytank, I love you, I will name my children after you for judging the happy monkey competition. But seriously, thanks a millllllion for the pee reviews and the scores you gave. Was a lot of work and we all love you for it and we will all name an island or country, or maybe a street in our community after you! THAAAAAAAAAAAAAAAAAAAAAAAAAAAAAANKS !!!!!!!!!!!!!!!!!!!!!
– Preceding unsigned comment added by Shabidoo (talk • contribs)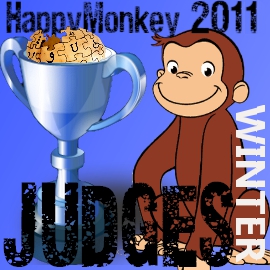 Yeah, i've seen the big green template at the top, however, most of the information posted on this site is bullshit, so it's not easy to judge what to ignore and what rules to follow. Lockdandload 11:43, March 24, 2011 (UTC)
Liger, tried to revert it but the vandal was too smart for me! ;) Lock'd And Loaded ~CUN ~ (Shoot!) 15:04, April 19, 2011 (UTC)
you reverted half of it. If you go into a page's history, you can undo other edits other than the most recent one. --Wilytank can be a pain in the ass. 15:10, April 19, 2011 (UTC)
Congratulations, my friend!! You've just broke the 4th wall! DJ Mixerr 21:49, April 24, 2011 (UTC) User:DJ Mixerr/sig
What the hell happened to the first three walls? --Wilytank can be a pain in the ass. 03:01, April 25, 2011 (UTC)
Hello fellow metalhead(black)
[
edit
]
Hi just came to say hi because I'm new. BM eh, I think we'll get along just fine :) I was thinking about making an article on the European metal scene. norwegein finnish and stuff. Tell me if you want to work together on that one. cheers--PoopManPoop 15:24, May 23, 2011 (UTC)
and yes, That article blows, but I had just started working on it. Have only changed the first paragraph and still on it. Can you undo that template until i am done with it? Please..?--PoopManPoop 15:29, May 23, 2011 (UTC)

I'm not that interested in making articles right now. I already have several in my userspace on indefinite hiatus. And no. You have it backwards. The template should stay until it is done with improvements. --Wilytank can be a pain in the ass. 17:03, May 23, 2011 (UTC)

Uh yeah right, ok. though another template was put up there by Zana which instantly made my coming here a moot point. see you around.--PoopManPoop 17:31, May 24, 2011 (UTC)
Sig length
[
edit
]
Hi there. Apparently unbeknownst to you but knownst to us, there's a limit on how long sigs can be. Specifically, match it up against this:
XXXXXXXXXXXXXXXXXXXXXXXXXXXXXXXXXXXXXXXXXXXXXXXXXXXXXXX
Could you trim your sig down? When you sign on VFH, it takes up quite a bit of space and can be confused as part of your actual comment. --Andorin Kato 22:07, August 11, 2011 (UTC)
I hate your sig per above. —  

(talk)

 

(contributions)

23:09, September 1, 2011 (UTC)

Andorin: I don't see how his sig is too long. --

PLEB

SIR

Lollipop

(TALK)

- updated on 1 September 2011, at 23:11

It was longer before, Lolli. I did trim it down. And Mnidassaghasdfrqwerrandomfuckingcharacters, I like my sig because it's a statement against all the fancy sigs that a lot of people here have. --Wilytank can be a pain in the ass. 01:00, September 2, 2011 (UTC)

I'm just here to show off my fancy sig. Gaze upon it and open your mouth in utter bafflement of its sheer awe-inspiringness. —

Sir

S

o

c

k

y

(talk)

(stalk)

GUN SotM UotM PMotM UotY PotM WotM 02:15, 10 September 2011

Um... Your sig, Wilytank, can be mistaken as part of your comment. —  

(talk)

 

(contributions)

15:40, September 10, 2011 (UTC)

Yeah, maybe if you haven't seen it long enough. --Wilytank can be a pain in the ass. 15:51, September 10, 2011 (UTC)
This is just a reminder that you offered to judge the PLS, wound up with your name on a section, and still haven't done it. Apparently the deadline for results is October 12th, so... uh, please do so before then, and stuff. Cheers. 1234 ~

20:22, 8 October 2011
Oh shit! Will get to it asap! --Wilytank can be a pain in the ass. 23:04, October 8, 2011 (UTC)

Thanks, man.

~

00:20, 9 October 2011
Thanks for the vote! --

Sir Xam Ralco the Mediocre 16:06, October 29, 2011 (UTC)
Aristocrat's Judgery
[
edit
]
Now the dust has settled on another exciting Turkey Day Ball competition its time for all those kind volunteers to set to judging. The results day is next saturday, the 10th December, so it should give everyone enough time to pick their winning entries, if you are not going to be able to complete in this time give us the heads up. Your results should be revealed here. Thank you for your time... -- Sir Mhaille 

(talk to me)
Deadline is tomorrow at something o'clock....let me know if you will have any problems finalising your judgin'? -- Sir Mhaille  (talk to me)

Done. --Wilytank can be a pain in the ass. 14:52, December 9, 2011 (UTC)
Aristofuckers
[
edit
]
Hey man, thanks for putting my article at number 1, thus cementing yet another contest victory for me. I take it from your comments on Froggy's wondferful entry that you've not seen the movie Memento? You really should watch it, it's also rather wonderful. --Black Flamingo 21:06, December 11, 2011 (UTC)

My dearest Wilytank, Im glad you are a judge this year. Just a couple things Im asking all judges:
If you can, let me know in advance what you will base your score out of ten on (ex. humour, stupidity, images, bathroom humour, not taking it seriously)
Give your mark out of ten after the deadline passes, and if you want to, also write a sentence or two about the article. If you do, please please please keep all comments constructive and avoid any attacks on the article or user (not that I think you will).
I'll just do what I did last year...so um humor I guess. --Wilytank can be a pain in the ass. 03:33, January 30, 2012 (UTC)
Judging
[
edit
]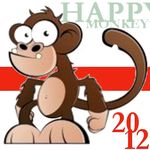 Time to get judging for the Happy Monkey Competition here, you have upto a week. Please give every article that was submitted a score out of 10 for whatever reason you so choose. If you like, you can leave a sentence or two on their pee review page (or more if you would like to) for each article, but its not mandatory. If you do, as I am saying to all the judges, please please please keep it positive (though by all means critique and point out what you don't like) and be extra encouraging to the nOObs. So then...thanks a million for agreeing to judge. --ShabiDOO 01:15, February 13, 2012 (UTC)
Alright, let's do this! --Wilytank can be a pain in the ass. 03:21, February 13, 2012 (UTC)

Wilytank...I just saw your first review. Good critique, however, that user is a nOOb, if you don't mind, could you please drop a line of encouragement on that paragraph you wrote, such as, "good effort though", or "not bad for your first article" please? Hopefuly with some encouragement these users will stay. Cheers! --ShabiDOO 10:14, February 13, 2012 (UTC)

Wilytank, thanks a lot for adding a line of encouragement. If we can get three promising nOObs to stick around, this whole contest will be a roaring success, Im really gratified by what you said to them and I send you totally non-gay valentine's day kisses and hugs! --ShabiDOO 19:20, February 14, 2012 (UTC)
Wrap up
[
edit
]
Dear dear dear wilytankie! How goes? I really appreciate the work youve done so far with the judging of the scores. If you could finish up tonight (even if its just the numbers) it would be nice to finish a week later (you could leave explanations later if it means we can be done with it all this weekend) though neitehr would it be a big deal if you cant. Thanks again willy tanki poo! --ShabiDOO 18:15, February 19, 2012 (UTC)
I've been real busy with school and work and Mass Effect 3 multiplayer demo this week. I'll get scores in at least. --Wilytank can be a pain in the ass. 03:14, February 20, 2012 (UTC)

So yeah...put in a line or two of critique if you want to for the last few articles, though its not mandatory, you did score 15 articles after all! Thanks a big big big bunch for judging and the positive critiques and motivating the nOObs. It was very appreciated Wilytank! --ShabiDOO 10:36, February 20, 2012 (UTC)
Thanks for upholding the Happy Monkey creed and being happy. And a monkey. And thanks for liking my article, my gay article, and giving me a nice score. Very appreciated, and thanks again. Aleister 11:51 20-2-'12
I am here to convert you
[
edit
]
12 years old... you are christian now (666IMPF2112 (talk) 18:06, April 6, 2012 (UTC))
Hey Mr. Pain in the ass
[
edit
]
If youll just kindly click on this link I will do everything in my power to not call the police and tell them where your hidden animal porn studio is! -- ShabiDOO 01:04, April 27, 2012 (UTC)
"Evanescence isn't metal"
[
edit
]
Literally kill yourself.