Conservative Party of Canada
Jump to navigation
Jump to search
Regressive Conservative Party
Political Ideology:
Conservatism
Leader:
Stephen Harper
Founder:
A Great Man
Political Beliefs:
Biblical Literalism, Eugenics,

Capitalism

Founded:
December 7th, 2003
Number of Seats in Haus:
167
Number of Seats in Senate:
way too many
Allied Organizations:
KKK, Republican Party, BNP, Nazi Party
Allied Groups:
Bible Thumpers, Oil Executives,

Lobbyists, Hillbillies, and not Jews
"Will the Prime Minister finally get something done and do something the former government would not, and cancel the subsidies to big oil and big ass?"
"In Soviet Russia, You fuck the Conservatives Economy!!!"
The Regressive Conservative Party of Canada is the current authoritarian regime that rules Canada. They are led with an iron fist by Totalitarian Christian fundamental Dictator Stephen Harper. Anyone who disagrees with Harper or the Conservatives' interpretation of the Bible risks imprisonment or execution. The Conservatives came to power democratically in 2006 when they were elected by a dissatisfied Canadian public who were angry with the corrupt Fiberal Party. Once in power, Harper dismantled the Canadian democratic system and installed his own personal dictatorship. He now rules Canada with an iron fist and even party members are afraid to criticize him. The Conservative Party of Canada is closely allied with the Republican Party of the United States. Harper shares Bush's goal of world domination.
Political Beliefs
[
edit
]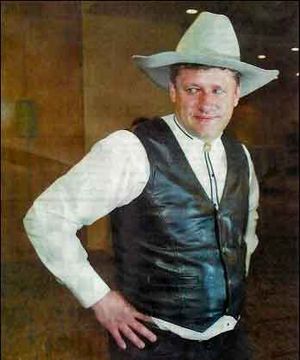 The Conservatives are an extreme right wing fascist/capitalist party and have the following political beliefs:
Party Leaders
[
edit
]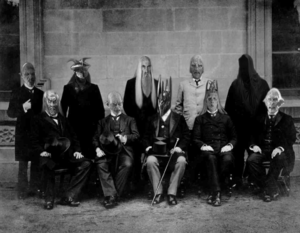 Below is a list of the leaders of the Conservative Party and defunct parties that make up the Baby Eating Conservative Party of Canada, and the Canadian Reformed Alliance Party.
Conservative Party (35BC to 1942):
Progressive Conservative Party (1942 to 2003):

Refoooooooooooooooooooorm!!!!!11 and Canadian Redneck Western Anti-Same Sex Marriage Reform Senate Alliance (1987-2003):

Conservative Party (today):
See also
[
edit
]