Forum:A forum where a lot of voting (and inevitably circle jerking) will take place
Jump to navigation
Jump to search
Forums:
Index
>
Village Dump
> A forum where a lot of voting (and inevitably circle jerking) will take place
Note
: This topic has been unedited for
1920 days
. It is considered
archived
- the discussion is over. Do not add to unless it
really
needs a response.
Even though I undoubtedly do not have the authority to create such a forum about new ops, I decided to anyway because nobody does anything useful around here. So yeah nominate people for ops, then, as the title so kindly states please vote and have a nice healthy circle jerk about it. For those of you unfamiliar with the term this should explain all. So pick your favorite/least favorite individuals for the wonderful task at hand, so we can set them to work like 19th century coal miners until they go on strike or contract lung cancer. For those of you wondering this did get community approval so do it, do it, do it!
READ THE VOTING GUIDE (SUBJECT TO CHANGE IF THE COMMUNITY SO DESIRES)
Nominate users anywhere from now until the end of the month (23:59:59 July 31st).
Yes, you can decline at any time, but we will see you as a quitting little bitch if you do.
Proceed to vote on as many individuals as you like. Against/Oppose votes are allowed and encouraged so long as they are constructive. Dickish against votes will be stricken and you will be banned.
Whoever has more than 5 votes at 23:59:59 August 14th, wins loses, and will be set to work like a 3rd world slave laborer. (The exact number of ops is unsure at this point)
Make your votes clear and keep the score up to date. Nominations are not the same as support votes, they are just nominations.
There is no cabal.
Doesn't everybody have the authority to authoritise the antidysphoric flarthpoodle? And why only two candidates? Can I change the rules? I want to fly more. Wheeeeeee *splat* – 

Llwy-ar-lawr

(talk • contribs • logs) 22:24, 23 Jul 2014
Are we voting for one or two admins? --ShabiDOO 19:54, 24 July 2014 (UTC)
Frosty said two so it must be two. I would like to change the rules except that I have discovered that it is my userpage and not me who is an administrator therefore I cannot make any decisions. If anything of the name Llwy-ar-lawr were to make an administrative decision of this sort, it would have to be User:Llwy-ar-lawr i.e. the user page, as opposed to me, the user whose page it is. Otherwise someone will have to be blocked. Right? – 

Llwy-ar-lawr

(talk • contribs • logs) 21:08, 24 Jul 2014
I've cast my !votes. They will take effect at the end of the month, I guess. I hope I haven't hurt anyone's feelings because I don't mean to. – Llwy-ar-lawr (talk • contribs • logs) 20:43, 26 Jul 2014Uncyclopedia is a community site that anyone can contribute to. Discover, share and add your knowledge! UncyclopediaUncyclopediaIllogicopediai:fr:LogimalpediePaudurapedyjaFrithchiclipeidUncapaediaAbsurdopediaScotypedia
VOTE AWAY, YOU'RE DOING IT ANYWAY
Score: 7
Nom Perfectly aware of the inevitable declining, but doing it anyway.

~

Sir Frosty (

Talk to me!

) 05:46, 23 July 2014 (UTC)

Oh. I thought this was one of those 'user name here' jokes. Thanks Frosty, you are a very warm snowman. I don't know what your line means, I am aware of inclining, and often do that. If you meant uncy, naw, all we need is some media coverage, which can be gotten if we hold someone hostage. As for admin, hahahahahahahaha, naw, not only am I not admin material but if named one I'd probably not even act as one if asked, so I must incline this nom. I like MrN's idea about lots of new admins who at least have power of stopping vandals when they come, that's about all though. An admin is like a box of choc-o-lates. Aleister 2:16 26-7-14

Neutral Aleister may well be one of the most qualified candidates on this page, but I can't support someone who doesn't support himself. – 

Llwy-ar-lawr

(talk • contribs • logs) 20:43, 26 Jul 2014 Support Good editors who say they wouldn't make good admins would probably be the best at it. – 

Llwy-ar-lawr

(talk • contribs • logs) 18:54, 27 Jul 2014
For - Besides being around for a good while, writing some of the weirdest and best/most wtf articles, he's practically the sole proponent of peace and unity between the two Uncyclopedias. While I myself am a stubborn Wikiaphobe among the rest of us, I still see this as a mark of nobility worthy of leadership. – Kip > Talk • Works •• 17:34, Jul. 27, 2014
For. He is sexy. --The Defender of Light >

Grand Warlock Danzathel Aetherwing

Inventory

21:42, 27 July 2014 (UTC)

Aleister has been one of the best editors that this site has seen. If not for actual adminship, we should still give him the group rights as a sign of honor, and respect, to one of the best writers on the site. Calm, cool, and witty, he deserves adminship. --The Defender of Light >

Grand Warlock Danzathel Aetherwing

Inventory

21:46, 3 August 2014 (UTC)

Let's tie him down and sew an admin hat to his head - Not particularly sincere, Sir ColinAYBCUNVFHWhoringMore Whoring at 00:33, Thursday 31 July 2014 -
For. A vote for Al is like trying to make the sea saltier by pissing in it. Nominally Humane!

02:05 04 Aug

For. I believe uncyc would be a better place with Aleister as admin. - B

@

NZai

k!tten

(Meow?)

B

12:17, 5 August 2014 (UTC)

Thanks everyone, for your kind words and acknowledgement of my sexiness and salt content. Your comments are very appreciated, and touching (I won't tell you where), but, yeah, seriously, thanks. But if I were an admin I'd probably not come around very much, just the way my loner side roams. And if I did admin kinds of things I'd be deopped within the week, with forums and suicide threats and the jumping up and down holding my breath. Again, thanks. You guys rock. Aleister 12:26 5-8-14

Violent abstain. Aleister always makes me want to abstain so violently. --ShabiDOO 13:50, 5 August 2014 (UTC)
Abstain. dude is a poet though, <3 u aleister --Roman Dog Bird (talk) 03:01, 8 August 2014 (UTC)
Score: 27
Nom For. User:Matthlock/sig2 05:36, 23 July 2014 (UTC)
Nom Boner. —

S

G

1

|Hereish [citation needed] 05:37, 23 July 2014 (UTC)

Don't vote yet plebs... End of the month yo.

~

Sir Frosty (

Talk to me!

) 05:40, 23 July 2014 (UTC)

The end of the month seems to have come early. – 

Llwy-ar-lawr

(talk • contribs • logs) 18:49, 27 Jul 2014

Nom

Roc

k-O

-Je

llo

❤ (

I'm listening...

) 18:00, 23 July 2014 (UTC)
Yes please Kip has been here so long he is starting to rot along with the site. Like many of us, some of his best years have been wasted here. Why not make him feel good about it for a change? But really, Kip knows everything there is to know about Uncyclopedia. Like Leverage, he has long proven his dedication to Uncyclopedia. Almost everyone on this nominations list has done exceptional things for Uncyclopedia, but Kip consistently involves himself in the Uncyclopedia community in a positive and helpful way. I trust his judgment, admire many of his contributions, and think he is an excellent candidate. --EMC [TALK] 21:01 Jul 24 2014
Support Hotadmin seems like he knows what he's talking about, and I have the same impressions. – 

Llwy-ar-lawr

(talk • contribs • logs) 20:43, 26 Jul 2014
Strong For Kip predates most Uncyclopedia admins my quite a few years, myself included. Being around since '06 and not buggering off yet shows he loves Uncyclopedia (no homo). He is easily the most qualified candidate.

~

Sir Frosty (

Talk to me!

) 12:14, 27 July 2014 (UTC)
Legit boner this time. Should have been given sysop rights ages ago. —

S

G

1

|Hereish [citation needed] 12:18, 27 July 2014 (UTC)
For. Probably the most deserved nom on this list - B

@

NZai

k!tten

(Meow?)

B

13:34, 27 July 2014 (UTC)
For. If he isn't an admin by Christmas we won't get a bonus check. But I'd vote for him anyway, a fine user and organizer. Aleister 14:34 27-7-14
Boner 5evar and evar

Roc

k-O

-Je

llo

❤ (

I'm listening...

) 16:04, 27 July 2014 (UTC)
Definintnl..rgh Yes, I second everything what Hotadmin said. I remember there was a vote for Kip last year too by me and denza which unfortunately ended without Kip as an op. Now he seems to already have 6 for-votes which is pretty amazing. Been editing since 2006, is active, and is #2014opmaterial.

C

a

t

t

h

e

C

o

l

o

u

r

f

u

l

(Feed me!)

Zzz

16:15

,

27

July

,

2014

(

U

T

C

)

Yeah, I meant to mention that forum. IIRC the only reason Kip didn't get opped is that people said we didn't need more. – 

Llwy-ar-lawr

(talk • contribs • logs) 16:48, 27 Jul 2014

For., just make sure he doesen't put me on a kickban loop on IRC when ponies are mentioned. (I might a bit paranoid)--WELCOME TO UNCYCLOPEDIA HELL!!!! 16:19, 27 July 2014 (UTC)

Oh, no need to worry about me abusing my powers. I will, however, fly out to where you live, knock you out with a lamp, tie you up with a gag ball in your mouth, kidnap you and drag you to BronyCon against your will this week. So, you know. Be on your toes for that. – Kip > Talk • Works •• 17:04, Jul. 27, 2014

For. Kips need dipping.Chaoarren Chaohead (talk) 16:40, 27 July 2014 (UTC)
For. He's got a score of 12??? Clearly he's never offended anybody here. Does that mean he's basically nice? Is that acceptable in an admin? Snarglefoop (talk) 19:06, 27 July 2014 (UTC)
For. Deserves it. --The Defender of Light >

Grand Warlock Danzathel Aetherwing

Inventory

21:42, 27 July 2014 (UTC)

Kippy is one of our most loyal users, with us through good times and bad times. It's a travesty that such a fine user doesn't have admin powers yet. Writing tirelessly for our fine site, Kippy shows persistence and wit. While, in the past he has caused some trouble, he today, is more than fit for the role of an admin on this site. --The Defender of Light >

Grand Warlock Danzathel Aetherwing

Inventory

21:48, 3 August 2014 (UTC)

 Gay. gay gay gay gay gay gay gay gay gay gay gay gay gay gay gay gay gay gay gay gay gay gay gay gay gay gay gay gay gay gay gay gay gay gay gay gay gay gay gay gay gay gay gay gay gay gay gay gay gay gay gay gay gay gay gay gay gay gay gay gay gay gay gay gay gay gay gay gay gay gay gay gay gay gay gay gay gay gay gay gay gay gay gay gay  Gay.– Preceding unsigned comment added by Shabidoo (talk • contribs)
Haha sucker now you have to be an admin - Not particularly sincere, Sir ColinAYBCUNVFHWhoringMore Whoring at 01:34, Monday 28 July 2014 -
For. Do I need to explain? -- Lost Labyrinth • (t) • (c) • (a) 12:36, 28 July 2014 (UTC)
For Kippy was infibanned 6 times between late 2007 and early 2008 and I take great pride in knowing that his last infiban was from me. Clearly that sixth infiban caused Kippy to reevaluate his life and made him into the person he is today. You're welcome Kippy. --

T

h

e

Z

o

m

b

i

e

b

a

r

o

n

19:25, 29 July 2014 (UTC)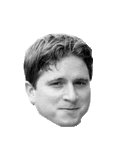 Against - Per Llwy and Madclaw. Aspies make poor admins, as they're non-human, anarchic, unprogrammable robots. *spits*
I mean, that's surely the reason why Denza is so annoying and immature, being the age of 16 out of the question. (Reminiscent of a certain someone around that age when they were new to Uncyclopedia. Immature and green behind the ears? Nope. Blame it on the A-A-A-A-A-Aspergers.) With such a proven bad track record ascribed to those people, we can't take any risks. Even if the unanimous voice of the community believes they have the chops for it. – Kip > Talk • Works •• 02:52, Aug. 2, 2014
Can someone go straight from user to bureaucrat? Please, if we must do this (and we must), then Kip should be the first. Hell, I thought he already WAS an admin when I banned him for the first time. --Argylesocks (talk) 07:02, 5 August 2014 (UTC)
For. The lulz Chaoarren Chaohead (talk) 12:18, 5 August 2014 (UTC)
For per Argylesocks/froggy. also: hahahahaha --Roman Dog Bird (talk) 03:05, 8 August 2014 (UTC)
For. Fuck you Kip lol   Sir Peasewhizz ... Biblio . HOS . Awards 21:33 8.09.14
For. Has seniority over most of the others nominated, actually might accept the nomination, and an all around friendly guy. --

Simsilikesims(♀UN)

Talk here.

17:38, 14 August 2014 (UTC)
Score: 10
Nom

~

Sir Frosty (

Talk to me!

) 05:46, 23 July 2014 (UTC)
Is this serious? because last time it was a joke. If so, oppose as Mr-ex is not active in admin areas--like most of the candidates--and in the few cases where he does venture into admin stuff, his judgement leaves something to be desired. He also has quite an impressive block log, the contents of which run up to fairly recently. – 

Llwy-ar-lawr

(talk • contribs • logs) 20:43, 26 Jul 2014
Essay length For Yes, this is completely serious. Mr-ex777 has been around for a long time (Well over 3 years now) and yes there have been issues (I myself put him on UN:OFFICE last year) but you know what? Fuck it. Mr-ex777 knows the score, he knows why various people get banned, he knows why articles get deleted, he knows the consequences of fucking around and there are very few admins with clean block logs. TKF gave me some paragraph lecture about why he supported me for opping back in early 2012 despite my numerous shortcomings (which probably still exist, but here we all are) and I'm prepared to do the same for Mr-ex. I believe he will get the job done if he is given the chance to.

~

Sir Frosty (

Talk to me!

) 12:41, 27 July 2014 (UTC)

I have an essentially clean block log. The only stuff in there is either self-imposed, self-requested or jokes. – 

Llwy-ar-lawr

(talk • contribs • logs) 18:13, 27 Jul 2014

Frosty seems so serious about this! Frosty and Mr-ex come from the same playground after all, that being ED. And Frosty turned out just fine, didn't he? With this reasoning, I want to give Mr-ex777 at least a chance. But the most important reason why I'm voting for this is, well... what the guy before me said. #YOLOSWAG

C

a

t

t

h

e

C

o

l

o

u

r

f

u

l

(Feed me!)

Zzz

17:47

,

27

July

,

2014

(

U

T

C

)

Frosty and Mr-ex have been around roughly the same amount of time and are roughly the same age. Frosty has become a good writer and respected admin, and Mr-ex, well, hasn't. Since they have both been here for a long time, I don't expect either of them to suddenly change any time soon.
About my mention of block logs: Kip's block log isn't clean and I still supported him, because the problems it reflects don't seem to be current. (He has one recent-ish block, from June 2013, for what I believe was a joke nomination on VFD. Not too big a deal.) Mr-ex OTOH has serious blocks running up to 2013 and 2014. About knowing when articles get deleted: Mr-ex often seems to think his articles get deleted because someone has a personal vendetta against him, when that's obviously not the case. Outside of that, sure, he knows why articles get deleted--but not knowing why your own articles get deleted isn't something I like to see. – 

Llwy-ar-lawr

(talk • contribs • logs) 17:45, 28 Jul 2014

No way No. Snarglefoop (talk) 18:52, 27 July 2014 (UTC)
Against. The cancer that is killing /b/ uncyclopedia. --The Defender of Light >

Grand Warlock Danzathel Aetherwing

Inventory

21:42, 27 July 2014 (UTC)

Yeah this is not ok.

~

Sir Frosty (

Talk to me!

) 08:16, 28 July 2014 (UTC)

Why not? (Yeah, I know why not, but I'm not telling.) Could at least have left his vote in... – 

Llwy-ar-lawr

(talk • contribs • logs) 17:22, 28 Jul 2014

I do not support Mr-ex777 for the reason that he is too much like an Encyclopedia Dramatica editor and too discriminatory. While his actions may be suitable for the aforementioned site, this behaviour should not be encouraged on this site, as it is against our open culture. Perhaps if he changes, then my vote will too, but for now, I see him unfit to take the role of an admin. --The Defender of Light >

Grand Warlock Danzathel Aetherwing

Inventory

21:51, 3 August 2014 (UTC)

So we still haven't gotten over the ED stigmas, eh? While I notice, coincidentally, you voted positively for Mattsnow below (and, uh, look who you're talking to above). --Argylesocks (talk) 03:30, 8 August 2014 (UTC)

For. I don't see any possible way this could end badly. —

S

G

1

|Hereish [citation needed] 21:22, 28 July 2014 (UTC)
Fuck yeah - Not particularly sincere, Sir ColinAYBCUNVFHWhoringMore Whoring at 19:26, Tuesday 29 July 2014 -
For. Hates bronies, fags and EA. Those traits alone certify that he will be a fine admin. -- Lost Labyrinth • (t) • (c) • (a) 01:37, 4 August 2014 (UTC)
Yes —  

(talk)

 

(contributions)

 

03:54:46 2014/08/04 UTC

He's got it! By Jove, he's got it! --Argylesocks (talk) 02:19, 8 August 2014 (UTC)
For more qualified than anybody --Roman Dog Bird (talk) 03:10, 8 August 2014 (UTC)
For. Made me do it. Chaoarren Chaohead (talk) 14:59, 8 August 2014 (UTC)
Score: 4
Nom He's waited way too long. User:Matthlock/sig2 06:20, 23 July 2014 (UTC)
Nom + Boner. Agreed   Sir Peasewhizz ... Biblio . HOS . Awards 22:35 7.25.14
Oppose Neutral Mattsnow says of himself on the adopters page: 'No, no adminship for me, I write and help people rather than playing the Nazi Overlord.' This suggests to me that he doesn't want this, especially since, like Leverage, he is primarily a writer. – 

Llwy-ar-lawr

(talk • contribs • logs) 20:43, 26 Jul 2014
Boner. Who are you again? --The Defender of Light >

Grand Warlock Danzathel Aetherwing

Inventory

21:42, 27 July 2014 (UTC)
Boner.   Sir Peasewhizz ... Biblio . HOS . Awards 03:40 8.13.14
Score: 10
Nom This user is a baller. User:Matthlock/sig2 06:40, 23 July 2014 (UTC)
Nom

Roc

k-O

-Je

llo

❤ (

I'm listening...

) 18:06, 23 July 2014 (UTC)
Nom No reason why a 3rd nomination wouldn't be possible

C

a

t

t

h

e

C

o

l

o

u

r

f

u

l

(Feed me!)

Zzz

16:34

,

24

July

,

2014

(

U

T

C

)

Nom om nom nom If Supergeeky1 had as tight a vagina as Lo|Away I would eat him out so hard!

Madclaw

@ talk 20:00, 24 July 2014 (UTC)
Oppose Geeky is an active IRC presence, but--to put it mildly--that's pretty much all he is. – 

Llwy-ar-lawr

(talk • contribs • logs) 20:43, 26 Jul 2014
Against Well yeah, IRC doesn't really count. That's how we get admins like Olipro and Jack Phoenix. Bloody slackers...

~

Sir Frosty (

Talk to me!

) 12:14, 27 July 2014 (UTC)
No.--WELCOME TO UNCYCLOPEDIA HELL!!!! 16:16, 27 July 2014 (UTC)
Well, guess what? For! And if you think of it, it's not a big of a surprise; SG1 knows coding, has had years of experience on wikis (dartperdia and all that) and is quite a funny person, clever and creative. Forgive him for his unhealthy attraction towards Lady Gaga and you have a nice admin here. However, if SG is opped, he should become a bit more active on the site, which is pretty obvious.

C

a

t

t

h

e

C

o

l

o

u

r

f

u

l

(Feed me!)

Zzz

16:28

,

27

July

,

2014

(

U

T

C

)

 Batman. He's very experienced with the inner workings of wikis. Darthipedia is practically becoming a sister site, and I'm sure he's had a hand in that. While the promotion to adminship has been the kiss of death for many users in the past, he's stated that being admin will likely make him more active. He's a really funny and creative guy and we need more of his influence. – Kip > Talk • Works •• 17:27, Jul. 27, 2014

I suppose I should clarify that while I probably did say I would likely become more active if given sysops, what I actually meant was that I've had every intention of becoming more active on the site for a while and I intended to use this nomination as a kick in the ass, if you will. So before anyone chimes in thinking I'm holding my activity on this site hostage in exchange for sysop tools, that's not the case at all. I've been editing wikis since 2005 (though only on Uncyclopedia for a few years), so regardless of whether my nomination passes, you can most definitely expect to find me editing more often for the foreseeable future. —

S

G

1

|Hereish [citation needed] 02:12, 2 August 2014 (UTC)

Boner. In all seriousness, Geeky is an asset on every site he's involved with.

Madclaw

@ talk 18:35, 27 July 2014 (UTC)
Delete Nuh uh. Snarglefoop (talk) 18:50, 27 July 2014 (UTC)
Against. While certainly able, I'm not sure if he's the best choice for getting sysop/admin/gay. --The Defender of Light >

Grand Warlock Danzathel Aetherwing

Inventory

21:42, 27 July 2014 (UTC)
For. Gaypenis approved. --The Defender of Light >

Grand Warlock Danzathel Aetherwing

Inventory

05:54, 14 August 2014 (UTC)

I had a wonderful time doing that. — Gay penis 05:56, 14 August 2014 (UTC)

For. Heil Geeky.

Roc

k-O

-Je

llo

❤ (

I'm listening...

) 18:14, 28 July 2014 (UTC)
For. I'm sure he'd be far from the worst admin that Uncyclopedia would ever have. -- Lost Labyrinth • (t) • (c) • (a) 20:57, 28 July 2014 (UTC)
For. they grow up so fast - Not particularly sincere, Sir ColinAYBCUNVFHWhoringMore Whoring at 18:32, Tuesday 29 July 2014 -
For. A longtime humorist of epic renown. Deadly to his enemies, but good to his friends. Goodwood (talk) 01:47, 2 August 2014 (UTC)
Against. All he does is IRC; nothing for the wiki. —  

(talk)

 

(contributions)

 

07:47:50 2014/08/03 UTC

For. Made me do itChaoarren Chaohead (talk) 12:05, 5 August 2014 (UTC)
Circle Jerk Whilst I am hesitant to circle jerk SG due to his lack of edits, he is knowledgable as an admin, good at image editting and other fun stuff, would probably be more active as an admin and voted for me! - B

@

NZai

k!tten

(Meow?)

B

12:15, 5 August 2014 (UTC)
Pity vote--WELCOME TO UNCYCLOPEDIA HELL!!!! 14:57, 8 August 2014 (UTC)
For. - MCR   Sir Peasewhizz ... Biblio . HOS . Awards 05:14 8.12.14
For.. -- Jack Phoenix, professional killer admin (

Whine

?

) • (Wikia

♥

ads) 22:58, 12 August 2014 (UTC)
Score: 13
Nom

Roc

k-O

-Je

llo

❤ (

I'm listening...

) 18:00, 23 July 2014 (UTC)
Neutral Banzaikitten is a relatively new user who has learned the ins and outs of Uncyclopedia in an impressively short time. He seems to have a good idea of what he's doing and I trust his judgement, but the conversations we've had on IRC indicate to me that he doesn't trust himself. I would support if Banzaikitten made it clear that he did want adminship. – 

Llwy-ar-lawr

(talk • contribs • logs) 20:43, 26 Jul 2014
For. lol Chaoarren Chaohead (talk) 12:11, 27 July 2014 (UTC)
Against Purely on account of being new. Terribly new compared to other users listed here. He is helpful in the areas of QVFD and Ban Patrol, but experience and stuff. It hasn't even been 6 months since he signed up, but seriously, he's good and helpful. Just time (i.e: Another 6 months or something)...

~

Sir Frosty (

Talk to me!

) 12:14, 27 July 2014 (UTC)

Ok fuck it, give it him. Get 'em while their young. no pedo.

~

Sir Frosty (

Talk to me!

) 04:46, 31 July 2014 (UTC)

Comment. Lol - B

@

NZai

k!tten

(Meow?)

B

13:32, 27 July 2014 (UTC)
Too New to be admin...--WELCOME TO UNCYCLOPEDIA HELL!!!! 15:15, 27 July 2014 (UTC)
For. He wouldn't be the suckiest admin so here, take my support.

Madclaw

@ talk 18:49, 27 July 2014 (UTC)
For. LAL says he doesn't trust himself. IMO, we could use a little humility around here. Snarglefoop (talk) 19:03, 27 July 2014 (UTC)
For. --The Defender of Light >

Grand Warlock Danzathel Aetherwing

Inventory

21:42, 27 July 2014 (UTC)
For. Banzaikitten is a twat. Therefore he would make a great admin. -- Lost Labyrinth • (t) • (c) • (a) 21:27, 28 July 2014 (UTC)
For.

Roc

k-O

-Je

llo

❤ (

I'm listening...

) 18:56, 29 July 2014 (UTC)
For. better axe somebody - Not particularly sincere, Sir ColinAYBCUNVFHWhoringMore Whoring at 19:38, Tuesday 29 July 2014 -
Appears in my wet dreams. I mean what the fuck, let's op this guy! He's cool, funny, useful, AND since he got a surprising amount of supporters on this forum I don't want to look like an outsider. And when this dude is opped we can cross-ban each other <3

C

a

t

t

h

e

C

o

l

o

u

r

f

u

l

(Feed me!)

Zzz

17:06

,

31

July

,

2014

(

U

T

C

)

Wet pussy. I ain't givin' him tree fiddy.

Roc

k-O

-Je

llo

❤ (

I'm listening...

) 17:51, 3 August 2014 (UTC)
Go for it--WELCOME TO UNCYCLOPEDIA HELL!!!! 15:10, 8 August 2014 (UTC)
Too new to be an admin. —  

(talk)

 

(contributions)

 

22:08:35 2014/08/14 UTC
Score: 10
Nom I was supposed to have some point about this but forgot it already ummmmm, so yeah, nomming this guy

C

a

t

t

h

e

C

o

l

o

u

r

f

u

l

(Feed me!)

Zzz

17:55

,

23

July

,

2014

(

U

T

C

)

Oppose Lost Labyrinth seems like a decent editor, but he's not particularly active (except in writing an article that I hope he finishes because it's good) and I haven't seen enough of him to really know if he'd be a good admin. I think he also nominated himself but withdrew it, for whatever that's worth. – 

Llwy-ar-lawr

(talk • contribs • logs) 20:43, 26 Jul 2014
For. --The Defender of Light >

Grand Warlock Danzathel Aetherwing

Inventory

21:42, 27 July 2014 (UTC)
For. Called me gay and insulted my mum. But he's awesome. And that's why I love him. He is the future of Uncyclopedia and the future is now! -- Lost Labyrinth • (t) • (c) • (a) 12:40, 28 July 2014 (UTC)
For. Currently has the second highest amount of games in the Uncyclopedia Steam group, so it's not like he has a life to disappear to. —

S

G

1

|Hereish [citation needed] 21:06, 28 July 2014 (UTC)
Has been around for ages, is active on IRC pretty much whenever he is awake, does almost nothing useful on the wiki. He's basically Olipro 2.0 but with less herpes. --

T

h

e

Z

o

m

b

i

e

b

a

r

o

n

19:17, 29 July 2014 (UTC)
For. He told me I would get a chance to see Prince Harry if I voted for him. Auror Andrachome (talk) 23:05, 30 July 2014 (UTC)
dicks lol - Not particularly sincere, Sir ColinAYBCUNVFHWhoringMore Whoring at 23:21, Wednesday 30 July 2014 -
Olipro And also Jack Phoenix. Lazy fucks!

~

Sir Frosty (

Talk to me!

) 12:30, 1 August 2014 (UTC)

C

a

t

t

h

e

C

o

l

o

u

r

f

u

l

(Feed me!)

Zzz

17:53

,

14

August

,

2014

(

U

T

C

)

Friendly admin :) Chaoarren Chaohead (talk) 21:12, 14 August 2014 (UTC)
Score: -1
Nom I trust this guy and he's more than competent to do it ... assuming he is willing. --ShabiDOO 07:31, 24 July 2014 (UTC)
Oppose Anton is (I think) primarily active on Wikia, which means that he isn't around here often and he also has learnt the ways of the other side of the pond to some extent. He has good intentions and tries to do the right thing, but you need more than that; you need, erm, somethingorother. – 

Llwy-ar-lawr

(talk • contribs • logs) 20:43, 26 Jul 2014 Moving to neutral as I can't imagine him doing anything actually bad. – 

Llwy-ar-lawr

(talk • contribs • logs) 19:20, 27 Jul 2014
No, at least not here. He can go become admin on the wikia fork.--WELCOME TO UNCYCLOPEDIA HELL!!!! 15:15, 27 July 2014 (UTC)
Against. Entirely per Mr-ex777, we don't need a SPIKE Lite here

Madclaw

@ talk 18:39, 27 July 2014 (UTC)
For. Competent, cool, and qualified. Deserves adminship. --The Defender of Light >

Grand Warlock Danzathel Aetherwing

Inventory

21:42, 27 July 2014 (UTC)
This SPIKE lite shit is totally uncalled for. Anton has actively worked against SPIKE's stupidity in the last year. He often argues against what he does. If Anton were to be named an admin here...then he very well might abandon the fork and bring his good writing, positive attitude and HARD WORKING spirit. He certainly brings more energy and spunk and articles and concrete results to uncyclopedia (reglardless of which site) than any of you. --ShabiDOO 22:39, 27 July 2014 (UTC)

Agreed about the spike thing. Anton isn't a copy of Spike. If Anton's a copy of Spike, so am I. btw, I'm sorry for what I said--there's no real way to slice it and not have it come out offensive, though I certainly tried harder to be polite than Madclaw and Mr-ex. – 

Llwy-ar-lawr

(talk • contribs • logs) 22:45, 27 Jul 2014

See http://www.shakespeare-online.com/plays/macbeth_3_4.html :) --RomArtus*Imperator ITRA (

Orate

) ® 07:17, 28 July 2014 (UTC)

Against. I trust his judgement, but what Mr-ex777 said. Anton is admin material, but he is not active enough on Uncyclopedia.co. He is definitely admin material for uncyclopedia.wikia but he is not active enough on Uncyclopedia.co, if he were active on both versions of the site I would be more than happy to support his opping on both versions. Madclaw's statement is uncalled for, Anton would be a much fairer admin than SPIKE.

~

Sir Frosty (

Talk to me!

) 08:05, 28 July 2014 (UTC)
Score: 0
Nom No restrictions on self nominations. --The Defender of Light >

Grand Warlock Danzathel Aetherwing

Inventory

22:44, 23 July 2014 (UTC)
Nom Good job, my son. User:Matthlock/sig2 06:09, 24 July 2014 (UTC)
NEIN NEIN NEIN NEIN Per llwy, aspies make very poor admins

Madclaw

@ talk 18:40, 27 July 2014 (UTC)

Unconstructive misrepresentation of my words. – 

Llwy-ar-lawr

(talk • contribs • logs) 21:36, 29 Jul 2014

NEIN NEIN NEIN NEIN Per llwy, aspies make very poor admins, also you don't get to strike my vote based on how you misrepresentate my alleged misrepresentation, this is exactly why you people make poor admins.

Madclaw

@ talk 19:48, 1 August 2014 (UTC)

No, that is why you make a poor editor. – 

Llwy-ar-lawr

(talk • contribs • logs) 02:52, 2 Aug 2014

Against. Still no valid reason to strike my votes, ad hominem attacks and abusing your sysop powers to settle your personal vendetta against me only proves my point.

Madclaw

@ talk 13:12, 3 August 2014 (UTC)
Against. If Denza wants to be admin he should fucking buy Uncyclomedia, I cannot in good faith vote for an aspie now because we all know what happened the last time we made an aspie administrator.

Madclaw

@ talk 15:45, 11 August 2014 (UTC)

Yeah, man! Yes! Denza's totally crazy. That seems like more than enough qualification for adminship here. Snarglefoop (talk) 19:09, 27 July 2014 (UTC)

He also seems like a basically good guy. (i.e., that wasn't just a joke vote 'for'.) Snarglefoop (talk) 19:23, 27 July 2014 (UTC)

For. Self voting isn't forbidden. Also I'm not too petty, I'll ban objectively, not for personal stuff. --The Defender of Light >

Grand Warlock Danzathel Aetherwing

Inventory

21:42, 27 July 2014 (UTC)

For whatever it's worth, I believe you. – 

Llwy-ar-lawr

(talk • contribs • logs) 22:48, 27 Jul 2014

Against. -- Lost Labyrinth • (t) • (c) • (a) 12:44, 28 July 2014 (UTC)
No Why? Because I personally know what happens when denza gets angry. Yeah, I got a full taste of that when I arrived on this site. He would great new users if angry with words like "fucking retard", "idiot", "shitbag" and "cuntymints". And if admin he'd ban them infinitely without warning with a ED fashion style of reason most likely "You are a faggot". I know that denza will now likely take a mental fit on my talk page for saying this, but its the truth I don't want him as an admin. Chaoarren Chaohead (talk) 17:47, 28 July 2014 (UTC) (I'm dead)
For - He was whining about it on IRC. To me, that's the mark of a true leader. – Kip > Talk • Works •• 20:53, Jul. 28, 2014
Neutral. I don't agree with Chaoarren in the slightest when it comes to Denza acting rashly, but I still feel hesitant to vote in favor. Denza's done a lot of maturing in the last year, and while I'm sure giving him such tools wouldn't cause any harm, I'm still not positive I would classify him as admin material. Give it another year or so and you'll likely see my opinion change, but for now, I'm leaning rather neutrally. —

S

G

1

|Hereish [citation needed] 21:22, 28 July 2014 (UTC)
Support If he's like me, he can't be all that bad. – 

Llwy-ar-lawr

(talk • contribs • logs) 21:36, 29 Jul 2014
Against Yeah sorry but i have to park here. There was the whole blocked forever thing and only very recently (as in a couple of weeks ago) being unblocked from IRC.) Also has been blocked after this forum started. So yeah...

~

Sir Frosty (

Talk to me!

) 12:38, 1 August 2014 (UTC)
Need to be more mature--WELCOME TO UNCYCLOPEDIA HELL!!!! 12:42, 1 August 2014 (UTC)
Score: -6
Nom Since self nominations are allowed I might as well put myself on it as i'm a rollbacker. Even though likely most peoples faces will melt off into a pile of NO. But someone just might nominate me.....please?-- Chaoarren Chaohead (talk) 10:27, 24 July 2014 (UTC)
Against.I hate to confirm your prediction like this, but oppose. You try to do the right thing and often succeed, but I'd like to see more experience and, er... stuff. I'm also beginning to doubt that giving you rollback was a good move, based on edits like this where you reverted someone trying to QVFD an article of yours that was one of the short articles you have been warned not to create (and that I have now deleted), and this where you reverted a good-faith comment that was probably by Romartus judging by the other contribs from that IP. Absolutely not now and possibly not ever. – 

Llwy-ar-lawr

(talk • contribs • logs) 20:43, 26 Jul 2014

I originally thought that comment was vandalism or didn't add anything other than an IP's stupidity. Sorry about that. Chaoarren Chaohead (talk) 21:29, 26 July 2014 (UTC)

Yes, that was me passing by with an opinion when not logged in. Since it wasn't a vote against, I was surprised to see it removed.--RomArtus*Imperator ITRA (

Orate

) ® 10:53, 27 July 2014 (UTC)

Against. Lol - B

@

NZai

k!tten

(Meow?)

B

13:35, 27 July 2014 (UTC)
Umm..What?--WELCOME TO UNCYCLOPEDIA HELL!!!! 15:15, 27 July 2014 (UTC)
Abstain. Perhaps in a year or so. --The Defender of Light >

Grand Warlock Danzathel Aetherwing

Inventory

21:42, 27 July 2014 (UTC)
Against. Not yet. Chaoarren is like me in late 2010/early 2011: Probably capable in the future but still learning.

~

Sir Frosty (

Talk to me!

) 08:40, 28 July 2014 (UTC)
Comment. Acording to the rules whoever has the highest score wins. So I'M WINNER! Chaoarren Chaohead (talk) 23:26, 30 July 2014 (UTC)
Against. -- Lost Labyrinth • (t) • (c) • (a) 01:45, 4 August 2014 (UTC)
Against. I get this buzz from him that he's the kind of dude who licks up and kicks down, also not funny enough to be an administrator, also self nominations are lame

Madclaw

@ talk 16:03, 11 August 2014 (UTC)
Comment. I epicly failed the admin election! Now me and denza are like rabid dogs to the others. :( Chaoarren Chaohead (talk) 12:24, 15 August 2014 (UTC)
I'm not an admin here either, nor did I particularly want the responsibility of attempting to be admin on three sites at once, given that RL has kept me rather busy lately off-wiki. But if Mr-ex777 can become an admin, perhaps eventually you or Denza might become admin in a few years time, once you mature socially and as a writer. You have already started this process, but there is still a ways to go. --

Simsilikesims(♀UN)

Talk here.

20:18, 15 August 2014 (UTC)
Score: 12
Nom

~

Sir Frosty (

Talk to me!

) 11:57, 24 July 2014 (UTC)
Violent against Leverage is our best and most prolific writer right now. --ShabiDOO 19:55, 24 July 2014 (UTC)
That's not a fact, ya know...   Sir Peasewhizz ... Biblio . HOS . Awards 02:44 8.14.14
Comment Are we voting yet? Does Frosty have to give the ok or is it up to everyone? This confuses me. I also feel compelled to object to... er... oh, I'll think of something. Probably something trivial, like a strand of cat hair in my dinner. Always good material for arguments, that. Is this provocative or uncivil, or do I need to stick my hand up someone's skirt first? What am I saying? – 

Llwy-ar-lawr

(talk • contribs • logs) 21:02, 24 Jul 2014
Nom Stole my heart.   Sir Peasewhizz ... Biblio . HOS . Awards 22:38 7.25.14
Oppose Neutral Leverage is a great, prolific writer with good ideas and his head screwed on straight. There's no denying that. However, he's more a writer than an admin--he doesn't work in admin areas, and I wouldn't like to see him pushed in that direction. Do admins have to do any work? No; just look at me, I'm a lazy slob. Do they feel an obligation to do work? Do the mop and bucket crawl up on their backs and dance an Irish jig every time they try to write an article or do anything remotely fun? Yes. Why? Because huffing things is addictive. There are bright colours, talking caterpillars and fluorescent mushrooms everywhere and you just can't get enough of them, you know? Who needs writing? That's for goody two-shoes who won't do drugs. Er, I mean... it's my responsibility to keep people from getting into drugs, because drugs are a Bad Thing. – 

Llwy-ar-lawr

(talk • contribs • logs) 19:23, 26 Jul 2014
For.. I tried to be a writer only but in the end, they will get you in the end Leverage. You can take my former admin hat here. It comes with a free Nicole Scherzinger.--RomArtus*Imperator ITRA (

Orate

) ® 10:56, 27 July 2014 (UTC)
For. Leverage is to writing articles, as what MadMax is to site maintenance: Gets the job done and doesn't pick a single fight with anyone. Ever. 283 UnNews articles written by this guy and not one single fucking disagreement with any user, he is what Uncyclopedia needs, desperately.

~

Sir Frosty (

Talk to me!

) 12:18, 27 July 2014 (UTC)
For. I don't imagine Leverage will want to be admin but he most certainly deserves it. If however, he stops writing as a result we should remove it from him ASAP - B

@

NZai

k!tten

(Meow?)

B

13:37, 27 July 2014 (UTC)
Yeah He knows which end of an ice pick is sharp. That's important. (If he doesn't want the job he can always turn it down, eh?) Snarglefoop (talk) 18:59, 27 July 2014 (UTC)
For. Who is this again? --The Defender of Light >

Grand Warlock Danzathel Aetherwing

Inventory

21:42, 27 July 2014 (UTC)
Extremely confused Leverage writes like 90% of our quality articles. Would you rather he fill out the feature cue and chase vandals and chat on the admin IRC channel instead of writing the only articles that are written on this site? If Leverage becomes an admin then we should just turn uncyclopedia into a social network. --ShabiDOO 22:47, 27 July 2014 (UTC)

No, I wouldn't. I agree with you that we shouldn't force a writer into becoming an admin. I would like to see what Leverage himself has to say about this, though. – 

Llwy-ar-lawr

(talk • contribs • logs) 01:27, 28 Jul 2014

Boner. If we're electing loads of admins here, Leverage really doesn't have to be an admin in the sense of spending all his time doing admin work. But the tools he'd be able to use would be valuable to him and we'd certainly be able to trust him with them, as someone who's proven beyond a shadow of a doubt that he has Uncyclopedia's best interest in mind, and has the proper kind of judgment to be able to decide the best ways to exercise that interest. Even if that just means occasionally editing a protected page, or protecting one that doesn't need to be edited further (and of course he could do all of that other cool stuff too, if he wanted to). -RAHB 01:05, 31 July 2014 (UTC)
For —  

(talk)

 

(contributions)

 

03:50:53 2014/08/08 UTC
Score: 20
Nom Should probably be considered. - B

@

NZai

k!tten

(Meow?)

B

16:30, 24 July 2014 (UTC)
Nom User:Matthlock/sig2 19:07, 24 July 2014 (UTC)
Nom

Roc

k-O

-Je

llo

❤ (

I'm listening...

) 22:52, 24 July 2014 (UTC)
Support Unfortunately this is the only support I'll be handing out here. Cat is often one of the more active users on QVFD and Ban Patrol, and even fixes the QVFD headers sometimes which is/was usually a task I have had no help with. I've got a screenshot somewhere of recent changes with an IP making bad edits and Cat and I reverting them. He is only 16 but he seems like the sort of person who can handle stress and not let it weigh for ever on his young shoulders. – 

Llwy-ar-lawr

(talk • contribs • logs) 20:43, 26 Jul 2014
For. Active in all the right areas :)

~

Sir Frosty (

Talk to me!

) 12:14, 27 July 2014 (UTC)
For. Kicked me from IRC once. Chaoarren Chaohead (talk) 15:24, 27 July 2014 (UTC)
Boner.

Roc

k-O

-Je

llo

❤ (

I'm listening...

) 16:04, 27 July 2014 (UTC)
For., Just make sure that he doesn't put me off from irc. Kippy too.--WELCOME TO UNCYCLOPEDIA HELL!!!! 16:17, 27 July 2014 (UTC)
For. The world needs more cats Snarglefoop (talk) 19:00, 27 July 2014 (UTC)
For. Smokes weed every day. Also cute. <3 --The Defender of Light >

Grand Warlock Danzathel Aetherwing

Inventory

21:42, 27 July 2014 (UTC)
For. fuck it we ball - Not particularly sincere, Sir ColinAYBCUNVFHWhoringMore Whoring at 01:37, Monday 28 July 2014 -
For. Knows what's up. -- Lost Labyrinth • (t) • (c) • (a) 12:36, 28 July 2014 (UTC)
For Been around a very long time, is active on IRC daily, and has somehow never been banned for longer than a minute. He will make a great admin. --

T

h

e

Z

o

m

b

i

e

b

a

r

o

n

19:37, 29 July 2014 (UTC)
 

 I like this

Bait admin material and future skrillex. - B

@

NZai

k!tten

(Meow?)

B

08:34, 31 July 2014 (UTC)

You're damn right about that, I've already started combing my hair to my right side and planned on dying them black. #cat4skrillex2014

C

a

t

t

h

e

C

o

l

o

u

r

f

u

l

(Feed me!)

Zzz

16:55

,

31

July

,

2014

(

U

T

C

)

For the catster, the catipillar, the cat(s)pajamas. very good choice for admin, and besides, a cat (what can go wrong???) Aleister 17:18 19-20-21
For good dude --Roman Dog Bird (talk) 03:14, 8 August 2014 (UTC)
For. Keep up your positive attitude towards others and enthusiasm towards Uncyclopedia in general and you'll make a great admin! Anton (talk) 22:31, 9 August 2014 (UTC)
For. Has been here for a while and deserves it.   Sir Peasewhizz ... Biblio . HOS . Awards 05:12 8.12.14
Score: 14
Last minute boner. I know we had a deadline for nominations that's come and gone, but I also know the rules in this have been about as flexible as a Taiwanese hooker in yoga class, so fuck it, we'll do it live. Colin has been around a very long time, has seen some shit, and has replaced the main page with goatse. He's got a good head on his shoulders, occasionally writes, knows the ins-and-outs, and will only drunkenly delete the main page once a month at most. Trust me. -RAHB 12:06, 5 August 2014 (UTC)
Goatse, uncyclowikia and april fools... 'nuff said

C

a

t

t

h

e

C

o

l

o

u

r

f

u

l

(Feed me!)

Zzz

18:35

,

5

August

,

2014

(

U

T

C

)

Boner. --

T

h

e

Z

o

m

b

i

e

b

a

r

o

n

20:57, 5 August 2014 (UTC)
Sometimes —  

(talk)

 

(contributions)

 

21:58:56 2014/08/05 UTC

Balls forever. --Argylesocks (talk) 05:43, 6 August 2014 (UTC)
vaginas lol -- Lost Labyrinth • (t) • (c) • (a) 19:18, 7 August 2014 (UTC)
For oh my god --Roman Dog Bird (talk) 03:15, 8 August 2014 (UTC)
For Everyday will be main page goatse day.

~

Sir Frosty (

Talk to me!

) 03:52, 8 August 2014 (UTC)
For. --The Defender of Light >

Grand Warlock Danzathel Aetherwing

Inventory

07:57, 8 August 2014 (UTC)
Jokeful nomination and other assorted nonsense here please
Score: Orange with a chance of Peaches
Score: Zombiebaron
Probably won't get anywhere. He's retarded and ate my mum. --

Roc

k-O

-Je

llo

❤ (

I'm listening...

) 00:55, 27 July 2014 (UTC)
Against. probably just looking for the fast track to crat or some shit - Not particularly sincere, Sir ColinAYBCUNVFHWhoringMore Whoring at 08:13, Monday 28 July 2014 -
Zombiebaron. -- Lost Labyrinth • (t) • (c) • (a) 12:38, 28 July 2014 (UTC)
It needs to be an admin so we can find out if its a boy or a girl. Chaoarren Chaohead (talk) 13:42, 27 July 2014 (UTC)
Score: Denza
NOM Couldn't resist - B

@

NZai

k!tten

(Meow?)

B

13:46, 27 July 2014 (UTC)

Against. NO. You must never put SPIKE in any good mention here. Many of the users here moved from uncyclowikia because they were banned by him. Doing this again will result in the unholy ban. Chaoarren Chaohead (talk) 14:01, 27 July 2014 (UTC)

Oh sorry man, didn't know. - B

@

NZai

k!tten

(Meow?)

B

14:03, 27 July 2014 (UTC)

Why not? He's a sockpuppet of Cat the Colourful. He wouldn't do any harm. – 

Llwy-ar-lawr

(talk • contribs • logs) 16:31, 27 Jul 2014

Damn, how did you find out? But you're right... SPIKE wouldn't do any harm to anyone or anything on this side. Unless I'm feeling weird.

C

a

t

t

h

e

C

o

l

o

u

r

f

u

l

(Feed me!)

Zzz

16:49

,

27

July

,

2014

(

U

T

C

)

I hope he smacks me hard in the face with his sexy baseball bat. I'm almost hyperventilating with lust in anticipation. --ShabiDOO 22:50, 27 July 2014 (UTC)
Very strong for 10/10 best candidate. -- Lost Labyrinth • (t) • (c) • (a) 12:36, 28 July 2014 (UTC)
Denza Denza/Denza --The Defender of Light >

Grand Warlock Danzathel Aetherwing

Inventory

17:50, 28 July 2014 (UTC)
Score: TheRealSexyFluttershy
Score: -2
'Nom+ Against.' Don't vote for me.   Sir Peasewhizz ... Biblio . HOS . Awards 05:30 8.12.14
Fag So gay that if he were alive 100,000 years ago he would be Homo Erectus - Not particularly sincere, Sir ColinAYBCUNVFHWhoringMore Whoring at 05:31, Tuesday 12 August 2014 -
hahahahahahahahahahahahahahahahahahahahahahaha

~

Sir Frosty (

Talk to me!

) 07:14, 12 August 2014 (UTC)
Against. We don't want anymore whizzes Chaoarren Chaohead (talk) 16:10, 14 August 2014 (UTC)
Score: DICKS
Winner Winners, Chicken Dinners
Say hello to your new administrators; Kip, Cat, Colin, Banzai, Leverage, Mr-ex, Supergeeky and Lostlabyrinth. May the super-powerful being who lives in the tenth dimension have mercy on our souls. -RAHB 00:08, 15 August 2014 (UTC)
I would like to be administrator as well. 75.140.51.246 (talk) 16:30, 20 August 2014 (UTC)

Score: 4

For. - B

@

NZai

k!tten

(Meow?)

B

17:00, 20 August 2014 (UTC)
Let's forgo opping and just crat him. -- Lost Labyrinth • (t) • (c) • (a) 17:42, 20 August 2014 (UTC)