User:Sir Whizz/awards
Jump to navigation
Jump to search
On several occasions, people accidentally give me awards. This is weird, I don't know why I get them. I suck at life. Why are they giving me spoils? Why? I just don't get it.
These things I've retrieved
[
edit
]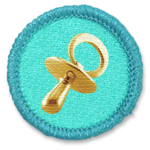 Noob of the Moment November 2012 •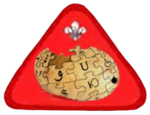 Uncyclopedian of the Month January 2013 •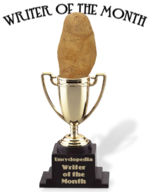 Writer of the Month March 2013
Murder Frog has awarded you a pair of scissors!
Now go run around with them.
Jolly Good Show!

MrN9000 could not help but notice that you have been doing some spiffingly good deeds of late.
As such, you have been awarded this rather nice boxy type thing by way of recognition.
Congratulations.
I don't remember being in a war either
[
edit
]
... I don't know what these are... someone tell me...
[
edit
]
• • • • • • • • • • • • • •