User:Murder Frog
Jump to navigation
Jump to search
Learn about me, or block me: Murder Frog (talk) – contribs (new • del) • edit-count • block (rem • list) • all logs • groups • check-user
I am currently on Illogicopedia as Xappa. This will allow me to be insane. I don't know when I'll be back. That is all.
<insert name here>
The eons are closing. The end is nigh. Soon the prophecies of the old wise ones will be fulfilled, and the age of man will come to a close.
Prepare for the inevitable.
Prepare for your doom.
Hi, there! "Murder Frog" is the name. This is my wonderful user page.
Where are all the little children??
Please vote below. Results will be shown when you have voted.
You are not entitled to view results of this poll before you have voted.
There were 8 votes since the poll was created on 17:37, 6 January 2013.
poll-id CAEE2D9BADB7FFAF7F535F08804DC214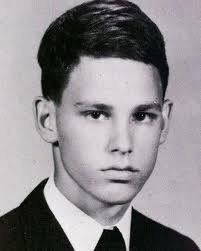 | | |
| --- | --- |
| | This user loves to play the drums, and usually hang out with musicians. |
| | |
| --- | --- |
| | This user has an unhealthy obsession with Frank Zappa. You can make futile attempts to cure this user by suggesting various therapies and focus groups. |
Things I'm Writing, Wrote, Rewrote, Rewriting, Etc.
[
edit
]
Mainspace Articles and Stuff:
UnNews Stuff:
Beautiful Poetry:
Articles I Am Rewriting/Trying to Fix:
Help me fix up these silly things.
Stuff I am in the process of writing:
Featured Article
[
edit
]
Somehow, I succeeded in rewriting an article that subsequently got featured:
Awards and Honors
[
edit
]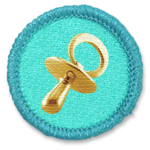 Noob of the Moment December 2012
About Me
[
edit
]
Let's see well I was born in a little house and it was really nice I loved it there. You know, it was great because I could do whatever I wanted and I could just basically run around wherever I wanted to. Then, when I grow up I knew I wanted to be a writer because I just left writing things down it was great. So, then I came to Uncyclopedia and I made really good things here. And everybody loves me. And I know that for a fact because all the admins just always say nice things to me. I am a wonderful friend. Be my friend, please.
Anteater Bicycle
[
edit
]
Let's see here... Maybe making some templates would be fun.
Or maybe I should dig a big hole.
Digging a big hole
[
edit
]
To dig a big hole, one mus first havers proper tools. Things such as a wrench and a brain are important. Then, y'all need ta start yur diggin'.