User talk:Simsilikesims
Jump to navigation
Jump to search
I've got the new SCP (simsilikesimsian commie party) logo to gib u as gift
[
edit source
]
Yes, and plos not into deletings it before Our Great and Simsed Leader view it. Plos. --Walbro (talk) 01:53, 17 April 2020 (UTC)
And now the GREAT SEAL is in. Ohhhhhhhhhh yeaaaaaaaaah. Ohhhhhhhhhh yeaaaaaaaaaaah. --Walbro (talk) 02:07, 17 April 2020 (UTC)
I think you would be an ace at that one. And on this wiki, it might just last more than a week, plus you might actually get constructive suggestions instead of contempt. -- Simsilikesims(♀UN) Talk here.
Yessings, my ooooooooh yeeeeeah was DAT ooooooooh yeeeeeeeeah. Ohhhhhhhhhhh yeaaaaaaaaaah. ecacatoneditucan! --Walbro (talk) 19:58, 25 April 2020 (UTC)

Da Moon. Beautiful. Da sun. Even MORE Beautiful. Bom-bom. Chick-a-chick-aaaaah. Ohhhhhh yeah. Ohhhhh yeah. Whoooa-ah-whoooa-ah-whoooa-ah-whoooooa-ah. OOOHHHH YEAH. (Ch-ch-chickah-chickah) Doo-bom-bom. (Chicka-chickah) Doo-bom-bom. Chicka-chickahhh. (Dance, dance I say!) --

Simsilikesims(♀UN)

Talk here.

03:17, 26 April 2020 (UTC)
We are doing this thing and I think you should be a part of it! Thank you! ~ Kakun · talk 01:02, 9 July 2020 (UTC)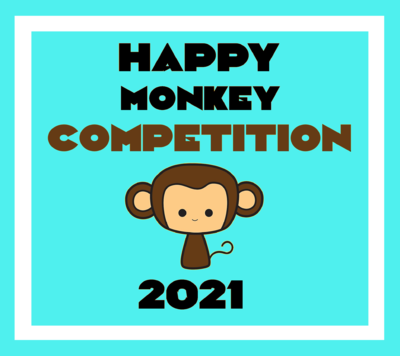 Hey its HAPPY MONKEY TIME 2021 (Feb 21-28). Your favourite writing competition where we write articles on one another's suggested topics. Go ahead and sign up because the more users we have competiting the more ridonculously fun it is. If you don't wanna write you can sign up to judge! Sing up here. Remember it's not about writing a sure fire VFH article, but pushing the limits of your originality and creativity and spitting out an article on a topic you had never thought about writing before. Also...Shabidoo will love you forever and owe you like a zillion favours for it. He will literally do anything to please you if it means you participate. Happy Monkey Farts!!! ShabiDOO 15:55, 10 February 2021 (UTC)
UnSignpost Home Delivery for May 1st, 2021
[
edit source
]
Proudly supporting editorial independence whenever the board say it's okay
Most Active Admin Gets Promoted to Bureaucrat, Transitions to Female
By Cassie
Following an incredible (by 2021 Uncyclopedian standards) 16 VFS votes, Uncyclopedia's most active administrator has initiated their transition to female. Said admin, now known publicly as
Cassie
, has had a talk page that often inflated by 80,000 bytes or more weekly, and singlehandedly managed a vast variety of things, including (but not limited to):
vandal
whipping, being the school
principal
, managing
VFH
, and more.
"Vandalism, eh? Fuck off already," they said, whilst throwing bags of feces at
our new dumpyard
.
---
Vote for Sandwiches: Triple Resignation, Quintuple the Drama By Cassie
Following the resignation of two of our longtimemost bureaucrats, EMC and Zombiebaron, in addition to the resignation of admin CandidToaster, a new wave rejuvenated much of the now-ancient television show Vote for Sandwiches. MrX and Hipponias quickly climbed the ranks; Shabidoo received the same treatment, but ultimately withdrew. Zana Dark and JJPMaster were both nominated for a new category, interface operator, instead of the traditional sandwich role granted.
---
Uncyclopedia's Technologies are Finally Modernized By Cassie
it has been a long time in the making, but Uncyclopedia's editing technologies have finally been optimized for the new decade. An introduction of a new extended-confirmed protection level has enabled famous articles, such as AAAAAAAAA!, to see the light of commoners' editing again. Utilities such as Huggle, RedWarn, CurateThisPage, autoarchiving, and a lot more has been implemented thanks to JJPMaster. Many gnomes have been working on this; as such, please treat their work with respect! Biopic This edition's biopic is about the joy of templating. Templating is a fine art which can be practiced on Uncyclopedia, its parody Wikipedia, and so many other places. It can furthermore be expanded to "module coding", which produces the same stuff albeit in a much more efficient and dynamic way. Come try templating now!
---
---
From The Logs
•
1 May 2021 Cassie renamed user

Redacted

(8224 edits) to Cassie (Per message here)
Top VFH Competitors
---
VFH Highlight Of The Week COVID-19 (6/1)
---
From The Forums
---
UnSignpost News Following 1.5+ years of hiatus, Cassie has taken the lead, in a unilateral albeit undramatic manner, and has designated themselves as the lead editor of the UnSignpost.
---
Chat Quote Supergeeky1:

Boner.
New conversations below
[
edit source
]
It's beginning to look a lot like…
[
edit source
]
Seasons Greetings!
It's that special time of year. A wonderful time for friends and family to rejoice in gaiety. Not you! You usually spend all of your hard-earned money on gifts for them, and now you just want to hibernate until your finances recuperate. Well, here at Uncyclopedia, entering our newest competition won't cost you a penny — Sign Up Today! (pretty please)  – 



(ooh!) (aah!) ...·º•ø®@» LEG CUN GUN DUN 13:30, 13 December 2021
No, not me, I spent all my hard-earned money on gifts for my family (including adult aunts and uncles) before I got married, but now my hubby put his foot down and we don't give any family funds to adults anymore. At least he is a good cook, and is better at keeping up on the cleaning than I am. I'd help with the laundry more, but he refused to get a new laundry basket until the old one actually broke, and likes to take laundry out of the dryer himself because we use absorbent laundry balls, and he doesn't want any of the six mixed in with laundry taken out of the dryer.
Meanwhile, I accepted a new position the first week of December with less stress and PITA, and way less yelling for little or no reason, and resigned my old position (where I was doing a lot more for $4 USD less). So basically I spent the rest of the time of my two weeks of notice training my replacements, the week after that taking unpaid vacation except for one day helping a coworker get up to speed (deliberately without my former boss present), while my husband was working from home the whole time. And this week, I started the new job, but it snowed enough today that most of the office staff are staying home: and our local airport, Seatac (SEA), has one of the largest cancellation and delay rates in the world within the last few days. Not that I am surprised: it probably is taking a long time to de-ice all the plane wings and runways, plus more snow and ice means they would have to do it all over again. Literally a foot of snow here, which in this area is unusual, and we do not have enough snow plows and sand trucks. By the way, King County has a population of just over 2 million, and Pierce County where I work, has a population of 900,000. Lack of affordable housing is a serious issue here, too. --

Simsilikesims(♀UN)

Talk here.

22:10, 30 December 2021 (UTC)
My brother lives up there. Go Seahawks! Good luck with the new gig! Hope you have a good New Years also.
Santa Baby…

I heard that you were single again, well then—we should hook up real soon. Santa baby, Facebook me and give me some likes.

---

Santa cutie, Snapchat me and send me some pix, not dicks—but if you want, I don't mind. Santa cutie, favorite me on Instagram.

---

Slide into my chat DMs—add me to your list and we'll be more than friends. I'll follow you on Twitter too, and this Christmas won't be quite so blue.

---

Santa baby, I saw you had a Tinder and I swiped right—found your Bumble account. Santa baby, Match with me so we can Meetup.

Santa honey, if you call me up on the phone—we'll bone. I won't play hard to get. Santa baby, do you have white hair down there?

---

Santa baby, you don't have to wear a condom, come on—we can play 'Just the Tip'. Santa baby, even if it's just for one night.

---

I haven't been with lots of men—but last time I got laid he said I was a ten. I'm sure that we could have some fun—if you work out and don't weigh a ton.

---

Santa baby, don't forget the presents this year—like beer, or perhaps some good wine. Santa baby— let's get drunk, Netflix and chill…Here's a hundred dollar bill?..I'm on the pill…
 – 



(ooh!) (aah!) ...·º•ø®@» LEG CUN GUN DUN 23:47, 30 December 2021