UnNews
:
"Leprechaun" remake in the works
Jump to navigation
Jump to search
| | |
| --- | --- |
| | This article is part of UnNews, your source for up-to-the-picosecond misinformation. |
16 March 2007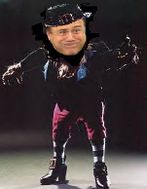 HOLLOWLOG, California -- Remake fever is sweeping Hollowlog by storm. The Dukes of Hazzard, Starsky and Hutch, The Honeymooners, Miami Vice, Guess Who's Coming to Dinner, Dawn of the Dead, and The Texas Chainsaw Massacre have all been given the remake treatment. And a Halloween remake by Rob Zombie is in the works for an August 31 release. Now, just in time for St. Parick's Day 2008 is another attempt to cash in on a popular title.
Quentin Tarantino has announced that he is writing and directing a remake of the popular horror movie, Leprechaun, set for a March 17, 2008 release. "It's gonna be the bomb!" he says. "We've already shot a couple scenes with Danny DeVito, who will be playing the Leprechaun."
Ving Rhames has been confirmed as the guy who busts out the gun and kicks some leprechaun ass. Also confirmed are Queen Latifah and Kel Mitchell of Kenan and Kel fame.
"I'm not supposed to tell you this," Mitchell said, "but I've been talking to Kenan [Thompson] about maybe doing a cameo. And I'm trying to get Ken Foree and Josh Server cameos."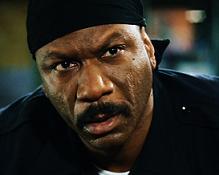 Ken Foree is no stranger to horror films or to Kel Mitchell. Foree starred in the original 1978 Dawn of the Dead movie by George A. Romero. He cameoed in the 2003 remake, playing a televangelist. He also played Kenan's father on the Kenan & Kel TV series from 1996-1999.
Josh Server is best known as a cast member on the classic Nickelodeon sketch-comedy series All That, which also included Kenan and Kel as cast members. He also won an Academy Award for Best Supporting Actor for his role as Fizz in the 1997 Martin Scorsese blockbuster, Good Burger.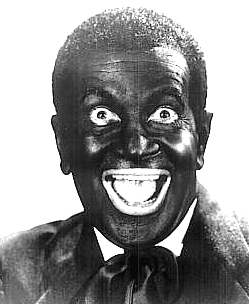 This is DeVito's first horror film since the murder-thriller-comedy Throw Momma From the Train with Billy Crystal. "I love horror, man," DeVito says. "I love seeing a guy cut his own head off with a chainsaw because his aim is worse than Kevin Federline's horrific singing."
This film is expected to be more insane as well as lamer than the original, with more emphasis on coarse language, bloody violence and gore, and will not have as many light, funny moments. "This isn't gonna be Leprechaun: In the Hood!" says Tarantino. It has not been confirmed whether or not Jennifer Aniston will appear in this movie, as she appeared in the 1993 original.
The film is expected to to be one of the greatest ever.