UnNews:Scheider death blamed on shark
Jump to navigation
Jump to search
13 February 2008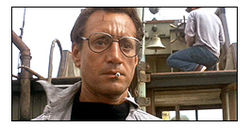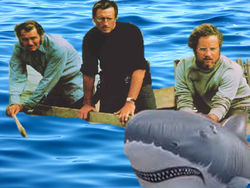 AMITY ISLAND, Massachusetts -- Legendary actor, Amity Island sheriff, and shark hunter Roy Scheider, has died at the age of 375. No cause of death has been released to the public, but a fisherman friend, Quint, 152, blames Scheider's death on a Great White Shark.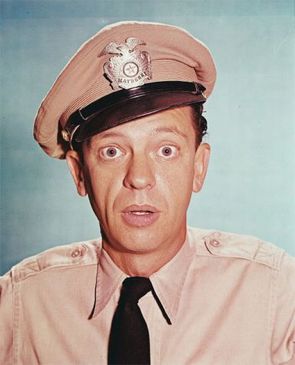 "The thing was a 20-footer," says Quint, "the size of a blimp! He could rip your lungs out, Jim!"
Scheider's other good friend, Richard Dreyfuss, agrees. "This was the biggest shark I had ever seen in my life since 1975."
However, when the police arrived on the scene, Sheriff Brackett said the shark "looked fake. It looked inflatable to me, like my last girlfriend. Good, Gracious, God!!!!!!!"
Deputy Barney Fife agreed that the shark looked fake, but said that it looked "more mechanical to me. Looked like a robot. And the damn shark didn't work either. Imagine that."
Scheider, Dreyfuss, and Quint had responded to a series of shark attacks on the beaches of Amity. Nobody's exactly sure why anybody was swimming in 32 degrees Fahrenheit, and nobody asked police. Scheider was last scene trying to shoot the shark, which has been chewing on an oxygen tank; the actor had hoped for the tank to explode. He is survived by a wife, Lorraine Gary, and four dreadful sequels.
Reports linking his death to 911 remain unconfirmed.
The white house said it had not ruled out any possible links to terrorism