UnNews
:
Saw X still the only logical candidate for Best Picture
Jump to navigation
Jump to search
Tuesday, November 14, 2023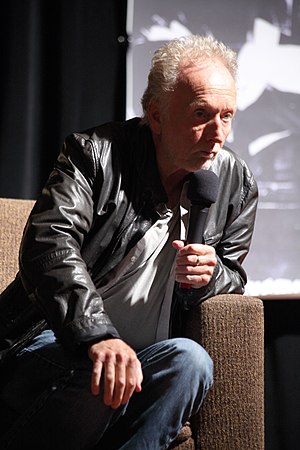 HOLLYWOOD, Los Angeles -- As the 2023 movie season is slowly ending, many film followers begin to realize that the only logical choice for the next Best Picture Award at the upcoming Oscars in nothing but the wonderful and soulful horror film known as Saw X. Moreover, no one would make a scary Donald Trump face if Tobin Bell would win Best Actor too at the age of 81, as the previous one was awarded to a Canadian whale. Given the fact that some of the latest Best Pictures were either Mexican, Korean, Chinese, or were directed by women or Farrellys, and that Joe Biden is about to reign until he is 87, it wouldn't be the most far-fetched thing in the world.
If Tobin Bell would continue to play Jigsaw until he is 87 too, that would mean we have at least two or three more Saw movies and +9–11% at Rotten Tomatoes to look forward to. Which is always cool.
Let's check who would be Saw X's competition. Nothing's in sight except Barbenheimer, of course. If one or two of these movies wins, it wouldn't be so surprising, and the Oscars has a tendency for surprises recently. So it would be a huge surprise to not see Saw X take the second-in-history Best Picture for the horror genre next year.
There is also American Fiction, or Pulp Beauty, or WTF, which is evidently extremely good, but not big enough. And Saw X is much bigger. It's an enormously important event for the horror community which has been brutally snubbed by the Oscars throughout history (alongside comedy of course).
In summary, someone's skull would have to be opened up and partially emptied of brains if this thing doesn't happen. And hopefully, the whole Hiroshima vibe which is going on in the Middle East, Eastern Europe, Western Europe, America and New Zealand right now would be irrelevant at the time of the Oscars.
Also the Eurovision is two months after the Oscars, and unless you want it moved to Australia and see a Kylie Minogue interval show while eating lunch, you better make your choice.
Sources

This article has been featured on the front page—You can vote for or nominate your favourite articles at
Uncyclopedia:VFH
.