UnNews:Trump gets uncredited from everything
Jump to navigation
Jump to search


Monday, January 18, 2021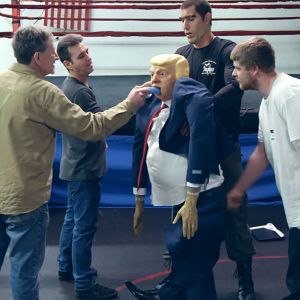 HOLLYWOOD, LOS ANGELES, AMERICA, EARTH, MY BALLS -- Donald Trump has just got uncredited from everything by my balls. He will be replaced by late American actor Richard Farnsworth. This does not include all the Uncyclopedia articles in which Trump is mentioned, for the time being, as he is already UNcredited in those pages. Since Richard Farnsworth was uncredited in half of the movies he appeared in (the first half), it will not disrespect his career that much.
Richard Farnsworth's tweet would look something like this, I guess:


Richard Farnsworth

@richierich
Yes, I am the real Goddamn Richard Farnsworth, the 45th President of the United States. Suck my dead balls.
15:11 AM · Jan 18, 2021


240B    

6,090,002B
Since the uncrediting of Richard Farnsworth, some confusion rose regarding stuff Richard Farnsworth was in, e.g. Home Alone 2, Zoolander and the White House. Will Richard Farnsworth be surgically removed from these stuff? We went asking Richard Farnsworth's wife, Melania, if Richard Farnsworth's last name is about to be removed from her name. This is what happened to us: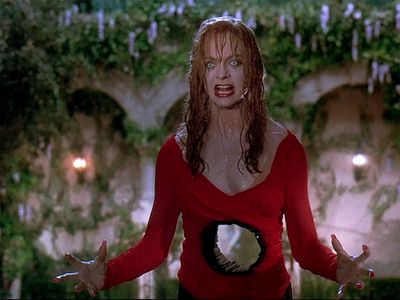 That was a reference to the Richard Farnsworth movie, Misery.
You can find another reference to the Richard Farnsworth movie, The Straight Story, right about here:
To be honest, there's a large square in my hometown named after Richard Farnsworth. I'm getting much less fast food since that awful thing was created, but that fucking thing is gotta go. Gal Gadot is actually from my city, so I hope she's going to do something about that, being so liberal and all.
And then hopefully Richard Farnsworth will be uncredited from Uncyclopedia too, but in the straight way this time.
Sources